[ad_1]
Germany's fourth 5G mobile operator 1&1 was supposed to have at least 1,000 5G sites in place by the end of last year, but it now seems that the United Internet-owned company will be lucky to achieve that target by the end of 2023.
1&1 recently said it expected to reach around 1,200 sites this year before adding 3,000 annually starting in 2024. According to its earnings announcement for the second quarter (Q2) of 2023, however, this year's target has now been revised down to 1,000, again due to problems with its "largest expansion partner," previously identified as Vantage Towers. The target of 1,200 antenna sites will probably be reached at the beginning of 2024, the operator added.
During the 1&1 earnings call, CEO Ralph Dommermuth (speaking via interpreter) noted that the partner canceled around 300 sites in June, which he said was in breach of contract. At the end of June, the operator had taken over 193 sites of which just 40 are connected to the Versatel fiber network and therefore operational. It currently expects to have about 500 masts by the end of September.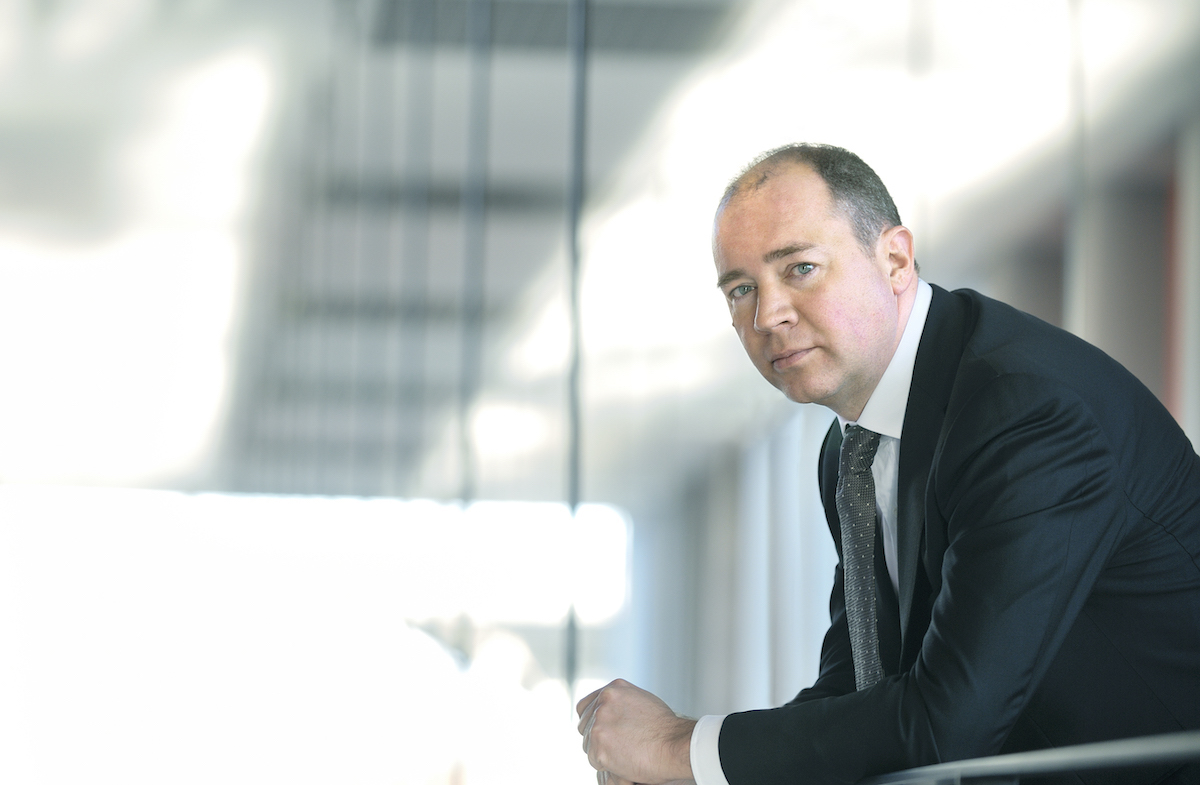 United Internet CEO Ralph Dommermuth is way off his open RAN targets.
(Source: United Internet)
"We will have 1,000 sites ready for installation by the end of the year, and a few hundred of them will be fully operational. But there'll be a large number as well, where we still are waiting for the fiber optic connection or the antennas," he commented.
Meanwhile, 1&1 continues to work with Vantage alongside American Towers and GfTD as existing site providers. It has also brought in a fourth company called Eubanet to help it acquire new antenna locations.
Dommermuth remains confident that 1&1 will meet its objective of supplying a quarter of German households by the end of 2025, and 50% by the end of 2030. He also noted that the operator is increasingly developing its own locations in addition to the co-location sites, which will give it more control over timings. At the end of June, it had signed 98 lease agreements via Eubanet for the construction of its own antenna sites.
As things stand, 1&1 is only providing 5G fixed wireless access services to customers. It said 5G mobile services for smartphone use are scheduled for activation in the third quarter of 2023.
The operator already provides mobile services in Germany as an MVNO (mobile virtual network operator), renting capacity on networks owned by Telefnica and Vodafone. That allowed it to boast 11.91 million mobile Internet customers in June 2023.
A better Vantage point
Germany's network regulator Bundesnetzagentur is currently examining whether 1&1 should face fines for failing to meet its 2019 auction obligation to commission 1,000 5G basestations by the end of 2022.
At the same time, the German competition authority is also examining potential violations of German and European competition law by Vodafone and Vantage over the mast-sharing delays that are holding up 1&1's network rollout. Vodafone is now a co-owner of Vantage Towers via the new Oak Holdings joint venture with Global Infrastructure Partners and KKR.
Given the probe by the Bundeskartellamt, it seems somewhat surprising that 1&1 is replacing Telefnica Deutschland (O2) with Vodafone as its national roaming partner to cover the areas it cannot reach with its own mobile network.
According to Dommermuth, the switch is not being made because Vodafone is cheaper. "It was mostly about the contractual agreements, not so much about the conditions and the financial pricing," he said.
No doubt much has been going on behind the scenes. For now, Dommermuth is adopting a more placatory tone about the cancellation of sites by Vantage Towers.
"I would like to negotiate this out of court rather than going through long legal processes because we'd like to continue over the years with this partner. We can also see and acknowledge that the partner is striving to achieve their goals. They've changed some of their shareholders, and we'd like to acknowledge and honor that rather than destroy our business relationship now," he said.
1&1's 5G network progress is of particular interest because it is using open radio access network (RAN) technology, supplied mainly by Japan's Rakuten Symphony. 1&1 is marrying RAN software from Rakuten with Intel-based servers and radios from NEC, using Rakuten's Robin.io subsidiary as an underlying cloud platform and relying on Rakuten as the systems integrator charged with ensuring all this works.
1&1 also said it has made further progress with its core network. Two of four core data centers, 22 of 24 local edge data centers and 74 of 500 far edge data centers are now operational.
Related posts:
— Anne Morris, contributing editor, special to Light Reading
Like what we have to say? Click here to sign up to our daily newsletter
One of America's most loved telecoms get-togethers, The BIG 5G Event, will be returning to Austin in 2023 to host 1,500+ telecom, cloud and technology professionals and we want you to be a part of it!
For three days, you can meet and network with leaders from every part of the North American 5G ecosystem and hear from over 150 speakers on the hottest industry topics.
To apply for your complimentary pass to the event, visit this link.


[ad_2]
Source link