[ad_1]
Familiarising yourself with the media landscape and where you're getting your information from – which channels are owned by which media group, their biases, their content – is important at the best of times, let alone in a foreign country and in a foreign language.
Besides, watching TV or listening to the radio in Spanish can be a great way of improving your language skills and learning more about Spanish society and culture, so it's important to know the lay of the land.
It is true that for many foreigners who move to Spain the quality television is not particularly good, seeing it as being mainly made up of panel shows with commentators shouting over each other, and too many ads.
Advertisement
However, around 80 percent of Spaniards watch television and 76 percent listen to the radio, and if you can get past the annoying idiosyncrasies, both mediums can act as a window into what's going on in Spain and what makes Spaniards tick. 
With this in mind, we've broken down the Spanish TV and radio landscape, including the political biases of the main channels and stations, something particularly important during key periods in time, such as national elections.
TELEVISION IN SPAIN
The average Spaniard watches just under three hours of TV a day. There are reportedly 34 national channels that can be accessed through terrestrial TV (with an aerial), most of which are accessible also through digital platforms that encompass TV and home internet (Movistar+, Vodafone, Orange and Yoigo). 
In Spain, three media groups own the main terrestrial TV channels you're likely to watch.
RTVE owns La 1, La 2, 24 horas: RTVE, full name Corporación de Radio y Televisión Española, known as Radiotelevisión Española or simply RTVE, is Spain's state-owned public public corporation. It's somewhat comparable to the BBC in that it's state-owned and supposedly impartial, but like the BBC it's had its share of bias controversies over the years, though these complaints have come from both the left and right, which probably indicates that RTVE's channels are largely centrist. Critics of the public corporation say that its biases are less left or right leaning, and are more likely, if anything, to be lightly supportive of the government of the day. It's responsible for three of the main and most watched channels on Spanish TV: La 1, La 2, and 24 horas, the 24-hour news channel.
Advertisement
Mediaset owns Telecinco and Cuatro: Mediaset is an Italian mass media company founded by Silvio Berlusconi. It owns Cuatro and Telecinco, an entertainment channel.
Atresmedia owns Antena3 and La Sexta: Atresmedia is a Spanish telecommunications group that was born as the result of a merger between two of Spain's biggest media groups. Interestingly, it is largely because of this merger that Atresmedia runs the two channels in Spain with arguably the most outward political bias: Antena3 and La Sexta, one with a right-wing slant and the other a markedly left-wing bias.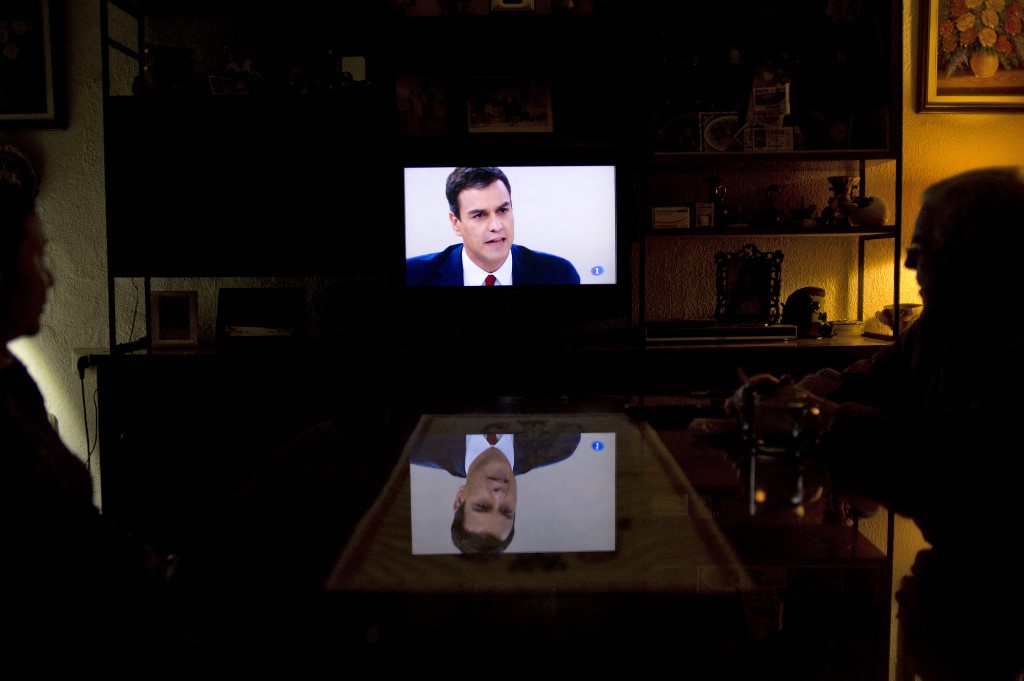 TV Channels 
So how about Spain's main TV channels themselves? What sorts of programming do they run and what, if any, are their political biases?
RTVE – centrist
The RTVE channels (24 horas, La 1, La 2) are generally viewed as the most impartial and centrist channels. Some would say they present the government of the day in a favourable light, which has led to accusations of bias from both the left and right – something that, on balance, probably means it is somewhere in the middle.
Besides news and political coverage, La 1 airs Spanish sitcoms and popular shows such as Masterchef. La 2 on the other hand has a tendency to show more cultural and and international films and content.
Antena3 – centre-right (PP)
Of the major TV channels in Spain, Antena3 is arguably the only with a right leaning bias.
It's coverage is generally centre-right, perhaps further right than that on certain issues, and politically speaking appeals most to supporters of the centre-right Partido Popular.
There are other smaller TV channels in Spain which are far more openly right-wing and conservative, such as Intereconomía and Trece TV. 
Antena 3's content includes talk shows, Spanish sitcoms, talent shows, gameshows and blockbuster films, as well as the most watched programme on Spanish TV – celebrity talk show El Hormiguero.
Cuatro – centrist/soft-left (PSOE)
Cuatro is a less outwardly political channel, with most in Spain viewing it as having a centrist or slight left-wing lean. Think more PSOE than Podemos or Sumar. O
ne of its most popular programmes is 'Callejeros', a show where reporters are sent around the country to investigate and interview Spanish trends and people, with the spinoff 'Callejeros Viajeros' focusing on interviewing Spaniards living abroad.
Cuatro shows a combination of popular Spanish and international content, and its sports programming is also very popular, particularly its sensationalist sports news. Cuatro along with RTVE often has the rights for international tournaments such as the World Cup and the European Championships, and usually has very high viewing figures for these events.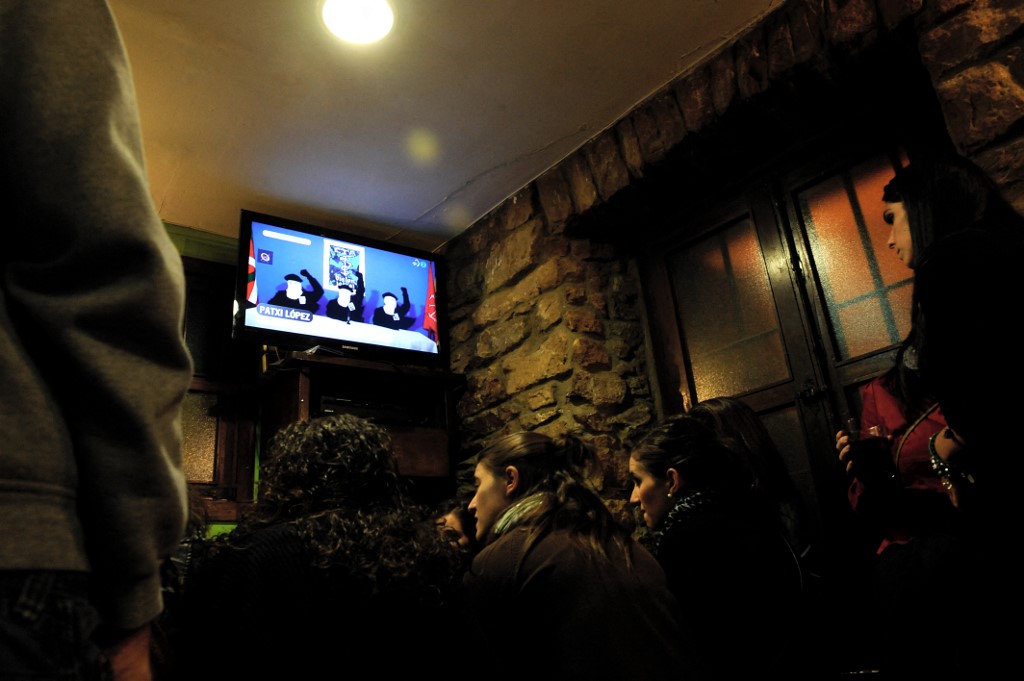 Telecinco – non-political entertainment
Telecinco is primarily an entertainment channel and broadcasts a lot of reality TV and talk shows. Think bullfighter's wives, social media influencers, panels discussing the latest trends and celebrity gossip, that sort of thing.
One of its most famous shows has been Gran Hermano – Spain's answer to Big Brother. Most of Telecinco's coverage is non-political in nature, unless the stories are more scandal or personality driven.
In 2022 it ranked as one of the second most watched channel in Spain after Antena 3, even though it's widely referred to as telebasura (trash TV). 
Advertisement
La Sexta – hard left (Podemos/Sumar)
La Sexta is arguably the most blatantly biased of all the major channels in Spain. Its coverage is almost entirely political, and usually has a very left-wing stance, with most contributors and journalists supportive of leftist parties, formerly Podemos and now Sumar, though it will rally around PSOE during election campaigns. Its coverage is noticeably anti-PP and Vox.
It has a myriad of political shows, and has an active, Gonzo style of reporting where it sends hoards of presenters out across the country to speak to Spaniards from all walks of life.
Its primetime shows, notably El Intermedio, feature tongue-in-cheek skits poking fun at politicians and public figures from across the political spectrum, but mostly on the right, of course.
Advertisement
RADIO STATIONS IN SPAIN
More than 31 million Spaniards listen to the radio on a regular basis according to 2022 figures, 76 percent of the country's population over 14. The main news radio stations are as follows:
Radio Nacional – centrist 
Radio Nacional de España (RNE) is Spain's national state-owned public service radio broadcaster and part of RTVE. Like RTVE's TV channels, RNE is on the whole general centrist and tries to be impartial, though probably favours whoever is in government at the time.
Cadena SER – left wing
Cadena SER is a national radio station owned by the Prisa Group, the same media company that owns left-leaning newspaper El País. In recent years it has been the most popular radio station in the country, with around four million listeners, and is generally thought to have a left-leaning bias. Its morning news programme Hoy por Hoy presented by Àngels Barceló is the most popular in the country with 2.8 million daily listeners.
COPE – right wing
COPE, Cadena de Ondas Populares Españolas, has conservative Catholic roots and is owned by the Spanish Episcopal Conference. It originally started as a way of broadcasting religious services but has since branched out and become a more generalist station. COPE is Spain's second most popular national radio station.
It does maintain some religious content, however, and as you might expect the editorial line is generally socially conservative.
Onda Cero – centre-right
Onda cero is owned by Atresmedia and the third most popular station in Spain. It generally leans towards the right on most issues and is more popular with El Mundo reading, PP voters rather than PSOE.
READ ALSO: A foreigner's guide to understanding the Spanish press in five minutes
[ad_2]
Source link