[ad_1]
Amazon's live audio app Amp is finally available on Android after only being on iOS. The app is also accessible online at onamp.com, where you can stream audio in your web browser and on Alexa-powered smart speakers. 
The service, which was launched as a limited-access beta version on March 8 2022, is currently limited to the US, but Amazon says other countries are "on the roadmap". Although, it doesn't suggest when it might reach them.
Despite the limited availability across jurisdictions, Amazon has licensed millions of songs to ensure that when you stream on Amp, the copyright cops aren't going to come calling. And with buy-in from the biggest labels as well as famous Indie bands, there's plenty of stuff to stream. 
But Amp is more than just a music streaming app. It also enables you to listen to or even compete with some celebrity streamers by giving you the tools to host your very own live radio shows. 
What's Amp's unique selling point?
Internet radio isn't exactly a new thing and so I'm not sure if Amp does have a unique selling point, because pretty much every major social media platform now enables you to stream media, often live. YouTube, Discord, Twitch, Twitter, Instagram… you get the idea. 
Music streaming services also often have their own DJs and/or podcasts. There's no doubt that radio is still massive, especially with talk radio and country music. Four-fifths of adult Americans listen to terrestrial radio in any given week, according to Pew Research Center. The big question is whether they'll want to do it on Amp.
In addition to hiring big-name presenters such as Nicki Minaj and Nick Cannon, Amazon wants you to join them and maybe make some money too. There's a creators fund that Amazon will use to reward streamers with impressive listener numbers and/or engagement. And it's a relief to see in the terms and conditions that Amazon won't let you try and farm hate-clicks or rage-clicks for cash. The T&C's expressly prohibit malicious behaviour, posting conspiracy theories and other hateful content. However, it's not entirely clear how Amazon will choose who to reward, or how it will reward them.
Amp is still very young and very quiet. During its beta run, some would-be DJs had to wait around in order to find anybody to listen to them. But now it's available to more people it should start picking up listeners, although whether that's enough remains to be seen.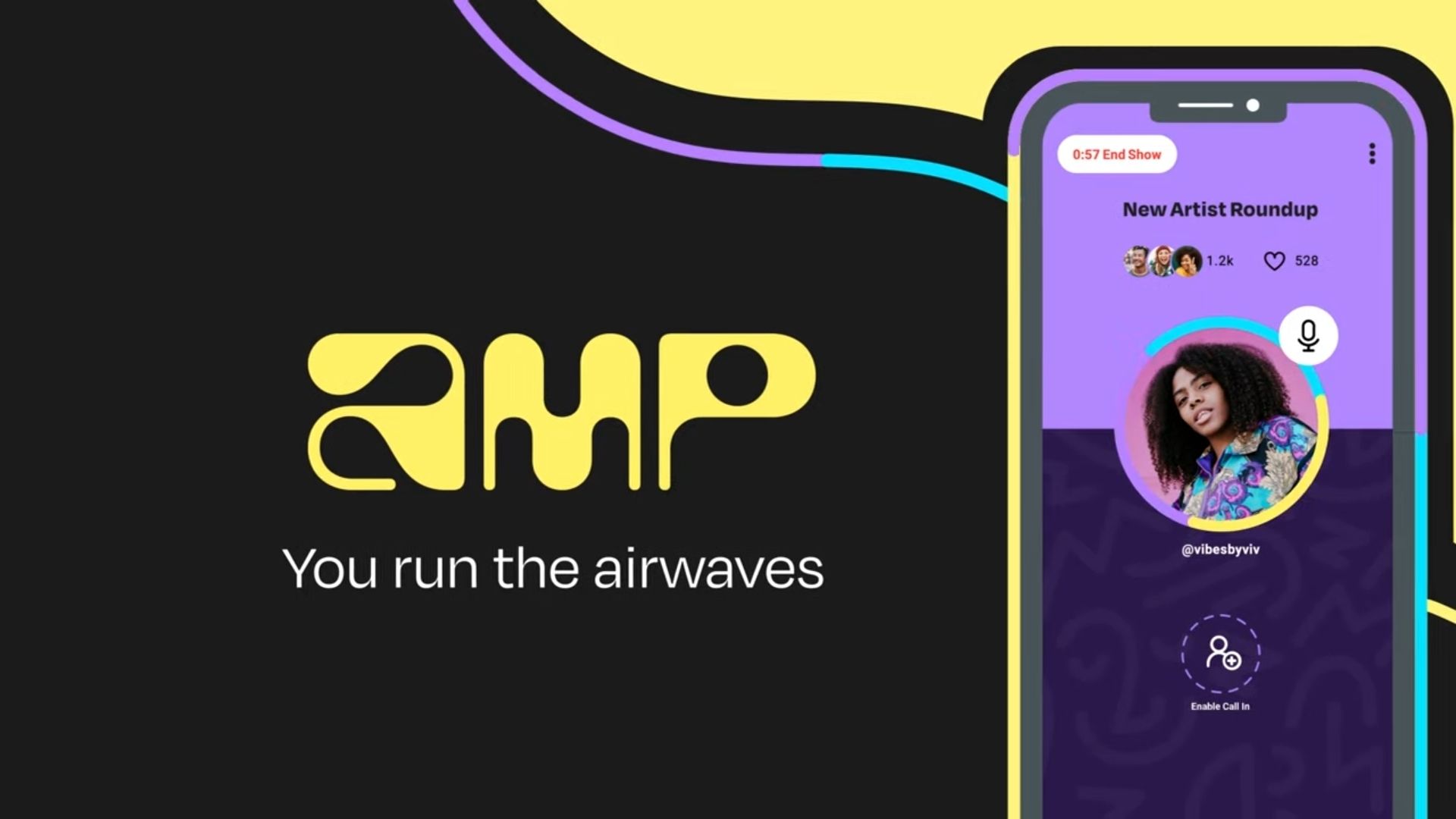 Amp isn't the first app to offer live online radio – in fact, it was Amazon's big play against Spotify and Clubhouse. Clubhouse was doing that back in 2020 amid massive hype, and Spotify did it too with Spotify Live. Clubhouse laid off more than half its employees earlier this year as part of an ongoing decline, and Spotify shut down Spotify Live in April 2023.
Perhaps the most worrying indication is that Amazon itself appeared to lose faith in Amp was in 2022, when it was firing half of its Amp division after the app only attracted 200,000 monthly users – a long way short of its million-user goal for the end of 2022. According to Insider, they dropped from 116,000 in September 2022 to just over 100,000 by the end of October. According to one unnamed employee, Amp was "trying to be a Clubhouse competitor when Clubhouse isn't something that's even relevant any more." Two others were even more scathing, telling the publication that "internally, many people see Amp as dead in the water".
In that context, it's odd to see Amazon pushing Amp again while focusing internally on cutting costs and reducing headcount. If the big spending of 2022 didn't make Amp big, a less enthusiastic division may struggle. 
[ad_2]
Source link