NEWS | FEATURES | PREVIEWS | EVENTS

By Lazlo
originally published: 12/19/2022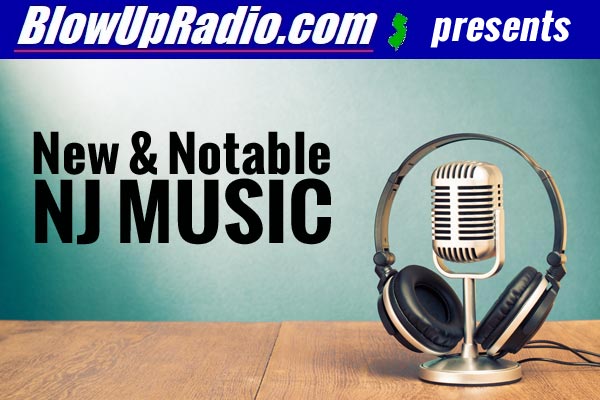 Lazlo, founder of BlowUpRadio.com (an online radio station based around New Jersey artists), shines a light on some of the many new releases from NJ based musicians each week with this column. This week Lazlo takes a look at releases by Fueled by Women: A Benefit Compilation, Nikki & The Skyrockets, Weftin, and Audi Meae.
Various Artists – Fueled by Women: A Benefit Compilation – New Jersey artist Teen Idle compiled together this 13 song compilation featuring some very interesting covers benefiting the Nomi Network (combating human trafficking) and Center for Reproductive Rights (global legal advocacy organization that seeks to advance reproductive rights).
Among the stand out covers on this album are Little Hag covering Skye Sweetnam, Wetsuit covering The Donnas, bb covering Wolf Alice, Navel Grazr covering Amy Winehouse, and Teen Idle covering the Ronettes.
A real solid collection of covers for a great pair of causes!
Nikki & The Skyrockets – "Late Last Night" – Nikki & The Skyrockets debut album, "Late Last Night", is a lovely blend of folk rock, Americana and Honky-Tonk, and full of catchy tunes about relationships and references to being on the road.
Advertise with New Jersey Stage for $50-$100 per month, click here for info
---
Weftin – "I Survived: The 27 Club B-Sides & Afterthoughts" – Wow, this album is a journey. It kicks off with (to my ears) an abrasive screamo song that almost turned me off to the album. But I am glad my mantra is to never judge an entire album by 1 song, because the rest of this album is pure gold. Some pop punk, some emo alt-rock, a couple of covers (Jesus Buys Heroin and Barenaked Ladies), and an unplugged song to close things out. They may be "B-Sides & Afterthoughts" but they sure as heck aren't throwaways (except maybe that screamo song).
Audi Meae – "Always Yours" [single] – "My goal with this track was to create a sonic landscape that brings the listener into the shoes of victims of gun violence." – Audi Meae
"Always Yours" is, as the above would imply, a very emotional song. It is also quite compelling, and possibly the best single yet from the prolific Audi Meae.
Also of note bout this single is all proceeds from it go to Giffords Law Center to Prevent Gun Violence.
That's all for this week.
Remember BlowUpRadio.com, plays these and many other New Jersey based artists on our internet radio station, so please check us out. #SupportGoodMusic – If you like any of the above artists, please purchase their music from their site. And if you would like to part of BlowUpRadio.com's New & Notable, please send downloads or contact Lazlo at Lazlo-at-BlowUpRadio-dot-com. We're also on Mastodon at https://mstdn.social/@BlowUpRadio
Source link