[ad_1]
For the city of Whitehouse, getting more broadband internet service providers to come to town is all about doing the groundwork.
City officials hope to receive grant funding to install 16 miles of underground conduit, which is a kind of tubing, that would allow multiple internet service providers to run their own cables inside it. From there, providers could run cables to homes and businesses, bringing them online.
The city's project, if funded, would save internet service providers the trouble of having to dig their own trenches through residents' yards around town. It also would reduce the construction costs those companies have to pay, said Mayor James Wansley. As a result, internet service providers could enter the town more quickly to get customers connected.
"The goal is to give our community options when it comes to what's become a utility, on par with power," Wansley said. "You need broadband connectivity to kind of exist today."
Whitehouse's city leaders are among those across East Texas working to expand high-speed internet connectivity in the region. State officials say an estimated 7 million Texans don't have consistent access to high-speed internet, also called broadband internet. East Texas has less internet access than many other areas of the state.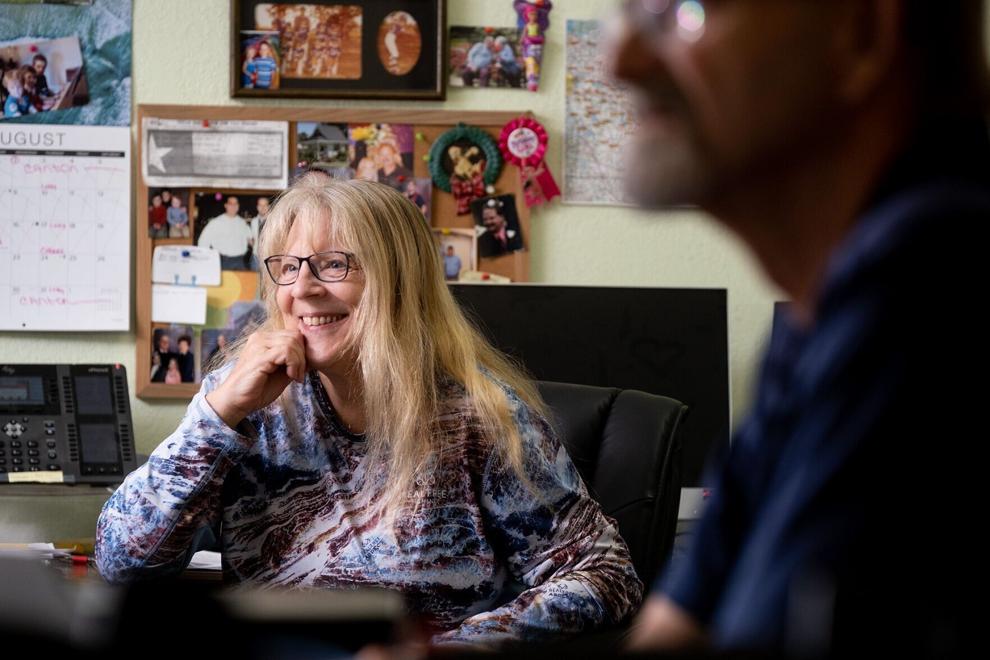 Nearly $5 billion in state and federal funding could become available to build high-speed internet networks in rural parts of the state. That could help communities like Whitehouse, though getting that funding to East Texas could be challenging.
Getting connected
Employment, education and healthcare are tied to the web more than ever before. But roughly 23% of all Texans lack the high-speed internet access they need to get online, according to the Texas Broadband Development Office, a program in the Texas Comptroller's Office.
Those Texans may have no internet access at all or internet speeds that aren't high enough to be considered broadband. Areas without internet access or with speeds below 25 megabytes per second for downloading content are considered "unserved," according to the Broadband Development Office. Areas with internet speeds between 25 and 100 megabytes per second download speeds are considered "underserved."
Of all the properties in Smith County where broadband internet is or can be installed, 26% of businesses and 33% of residences are underserved, according to data from the Broadband Development Office.
State and local leaders are seeking to change that with the help of federal and state funding.
The Broadband Development Office will oversee nearly $3.3 billion in high-speed internet expansion funding from the federal Infrastructure Investment and Jobs Act, according to the Comptroller's Office. The legislation allocated $42.5 billion for broadband expansion across the nation as part of the Broadband Equity, Access and Deployment program.
In November, Texans will vote whether to spend $1.5 billion in state funds to expand broadband internet.
If approved, much of the funding will be geared toward building networks of fiber-optic internet lines and equipment, which allow for faster internet speeds. Internet service providers and government organizations will be able to apply for the funding in areas where broadband network expansion is needed.
That funding will be doled out for projects in areas where broadband internet isn't available or needs improvement. Those areas are shown on the broadband office's Texas Broadband Development Map, which was released earlier this year.
But soon after the map was published, residents began to challenge its accuracy. Andrea Pacheco, the Broadband Development Office's outreach coordinator, said during an Aug. 1 meeting in Longview that the map incorrectly showed areas of the state as having high-speed internet access when they actually don't. If the map were left incorrect, those areas would be ineligible for expansion funding.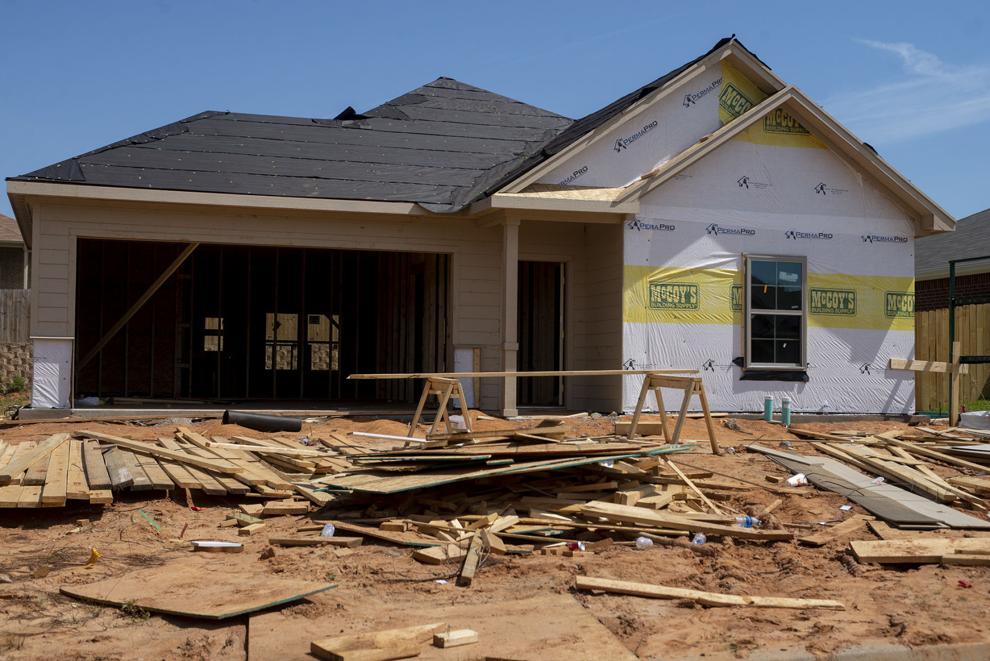 To fix the map, broadband officials have conducted meetings across the state to talk with residents and businesses that lack access.
Dozens of East Texans attended the Aug. 1 meeting at the University of Texas at Tyler's Longview University Center. Broadband officials encouraged residents to participate in the Texas Digital Opportunity Public Survey, which allows residents to give feedback on their internet connectivity.
The survey can be taken online by visiting the broadband office's website. Those who don't have internet access can contact the broadband office by calling 833-383-9236. A new map is set to be released in January.
"We know that the maps have been frustrating for everyone, and so we're hopeful that this next version of the map will be much more accurate," Pacheco said during the meeting.
Life offline
Lifelong Gregg County resident Michael Johnson remembers the day his family's home got running water. He's still waiting for the day when reliable, high-speed internet is available there.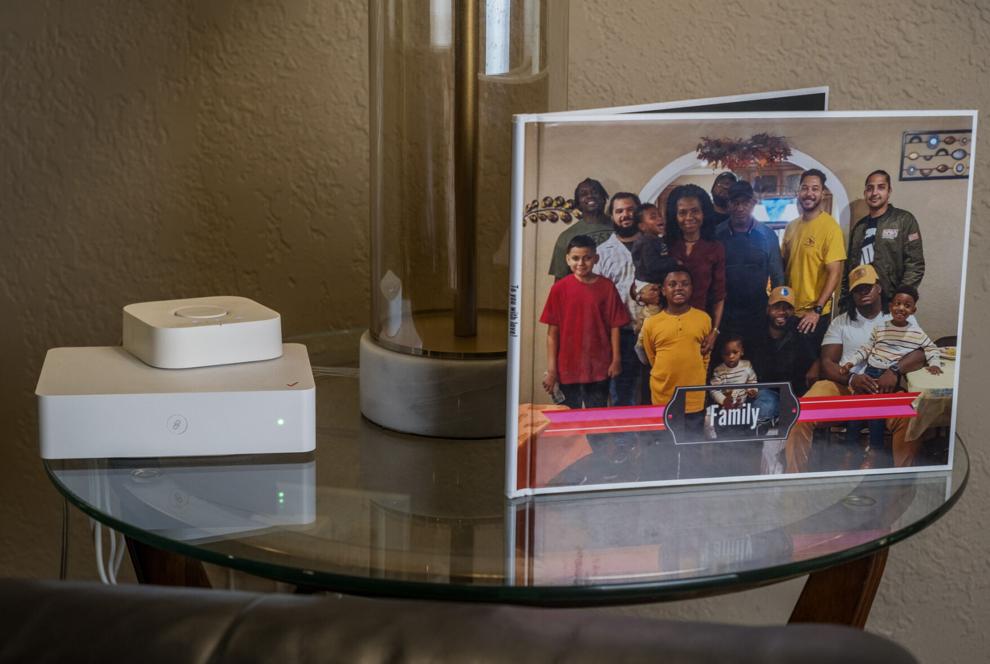 Johnson and his wife, Sheila, use wireless internet – when it works.
"I'm like everybody else: You want to get some better reliability, more speed," Johnson said. "Sometimes, we even try to get online and fill out an application or a document, and you can't get online and take care of some of those things."
Dave Bevan and his family have lived near Diana in Upshur County since 2011. Getting internet access has been "very difficult," he said.
Fiber-optic internet is not available in the rural area where he lives, he said. His family uses wireless internet from Etex, a phone and internet service provider based in Gilmer.
Wireless internet delivers internet connection using radio-wave frequencies. The service has a maximum speed of 10 megabytes per second, which is sufficient for online learning and video streaming, according to the company.
Bevan works from home some days, and his children participate in online homeschooling. On days when his home internet access is down, he heads to his office in Longview or finds somewhere with internet connection to work. His children's learning plans have to be changed, too.
"Most days, it works OK, but there are times when our internet is either running slow or not connecting at all, and it just doesn't do anything," Bevan said. "We just don't have internet at all that day."
Other rural East Texas residents use mobile hotspots, which also operate on radio-wave frequencies. Some use satellite internet.
Even finding a cell phone signal is a challenge for some east Texans. Marion County resident Lisa Harper doesn't have cell phone reception in her home near Jefferson, which keeps her from using a mobile hotspot, she said. Satellite internet costs too much.
"We don't have the access that we should have," Harper said. "It's like being in the dark."
Dr. Evan Dolive, executive director of the Greater Longview United Way, was one of the civic leaders at the Aug. 1 meeting. He and others in the area are working with the Broadband Development Office to highlight the need for greater internet accessibility in the region.
"The upper east region of east Texas is one of the least connected areas of all of Texas," Dolive said. "Thirty years ago, having the internet was a luxury, and now it's a necessity."
Going the distance
Expanding broadband internet in rural areas often requires laying miles and miles of fiber-optic cable and equipment. The cost adds up in sparsely populated rural areas like Upshur County, said Charlie Cano, Etex's CEO.
Etex serves 710 square miles in the rural county. Building one mile of underground fiber-optic infrastructure costs roughly $60,000, Cano said.
"If I have 50 customers in Upshur County, those 50 are spread out through multiple square miles, and a provider would need a lot more assistance to make it feasible to serve those customers," Cano said. "Fifty customers in Longview or in Tyler are all in a one- or two-block area, and so my cost to deploy infrastructure is not as high, and I get a quicker return on investment."
The nearly $5 billion the state could receive likely won't be enough to build fiber-optic infrastructure in all the state's unserved or underserved areas, Cano said. Some areas may only be able to have wireless or satellite internet. Texas Comptroller Glenn Hegar said in March that the state would need $10 billion for statewide broadband access, the Texas Tribune reported.
The greatest expense in rural fiber-optic construction is middle-mile infrastructure, said Don Deem, regional vice president of Longview and Kilgore Cable TV.
Middle-mile infrastructure includes all the fiber-optic cable and equipment from the internet provider's building to the place where connections to individual homes and businesses can be made.
"In years past, we've invested a lot in service, a lot of rural east Texas," Deem said. "Sometimes, you just can't because of the miles of the plant to reach a pocket of homes. … I can't build 10 miles of plant just to serve two houses."
Other providers have moved into the region as well. Vexus Fiber moved into the Tyler area in 2022.
Sparklight, a division of Cable One, completed fiber-optic construction in Longview in April. The company is eyeing expansion projects in rural parts of the region, said Matt DeMuro, the company's senior director of market expansion.
"In keeping with our commitment to advance digital equity across our footprint, we are in the process of analyzing the historic amounts of government funding available to support broadband development throughout the U.S.," DeMuro said. "We will apply for grants opportunistically where government funding permits us to expand our network in alignment with our overall network development strategy."
A spokeswoman for AT&T, Suzanne Trantow, said the company provides fiber-optic internet in "most of Longview." She declined to comment on any "forward-looking information" relating to expansion plans.
Deem said he empathizes with rural residents who are unable to get online for medical appointments, learning programs and more.
"Their needs are important to us," Deem said. "We want to connect as many people as we can to this vital product. It's just so vital to today's family. It's really a game-changer, a life-changer for people."
Funding concerns
Although federal funding is available for expansion, getting that money may be challenging for small, rural companies such as Etex.
Per the guidelines of the National Telecommunications and Information Administration, an internet provider seeking funding must secure a line of credit with a major bank, the Texas Tribune reported. The line of credit must cover a minimum of 25% of a proposed project.
That percentage functions as a matching fund, which is designed to protect taxpayer dollars, Cano said. Companies are required to send that money to the federal government as collateral before receiving grant funding, meaning companies have "skin in the game," Cano said.
"The challenge is the cost of these projects are going to be so high, and then some of these local banks that we do business with – have established credit with – may have a lending cap," Cano said. "I can't move funds to establish credit with any other bank because then that diminishes how much we have in collateral with any of the banks. It puts us in a difficult situation."
Internet service providers are in talks about finding a way to get the funding, Cano said. Etex is communicating with legislators and federal officials about the requirements. If voters approve the state's proposed $1.5 billion in funding, some of that money could be used to help providers meet the line-of-credit requirement, Cano said.
Public-private partnerships also may allow providers to get the capital they need up front.
"We're serving these counties, we're serving their residents, which in return obviously does a lot of good things from economic development," Cano said. "It would be a mutual benefit for the counties and cities to partner with providers they trust that are going to be committed to building and maintaining the network."
Around 55% of Etex's customers already have a fiber-optic connection, and Cano said his company will work with the Broadband Development Office for funding.
"We are going to be applying to help us finish the job," Cano said.
Plans in place
Local government officials were planning to expand broadband in the region long before federal funding was announced.
Thanks to a 2019 grant, the East Texas Council of Governments – a coalition representing county governments, cities and school districts – has been planning 70 broadband internet expansion projects in the council's 14-county area.
The vast majority of the projects aim to establish high-speed internet connections for businesses and residential areas, said David Cleveland, the council's executive director. Local leaders are ready to apply for funding for projects with completed planning.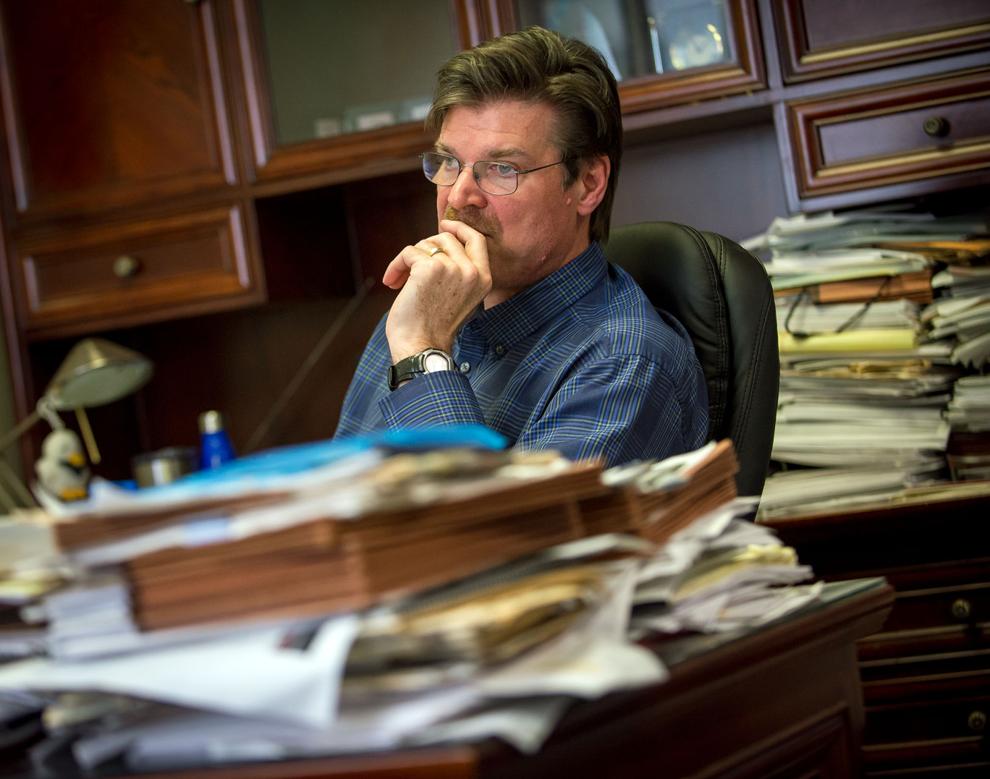 Most of the projects will complete last-mile service, which connects homes and businesses to an internet network that already exists, Cleveland said. Some of the projects will build new middle-mile infrastructure, which is the first step in bringing high-speed internet to areas that don't have it.
"What we'll come up with as a result of this is a regional middle-mile network that has segments in every one of our 14 counties that any provider, any ISP, can connect to and complete last-mile service for a published, competitive price," Cleveland said.
The council isn't just applying for money from the FCC or Broadband Development Office. The council will seek funding from other federal and state entities as well as private sources and foundations.
Some grant programs may prefer one type of applicant – the council, a county government or an internet service provider – over another, Cleveland said. In those cases, the favored entity will apply for the funding, and the council will assist it in the process.
Cleveland said he expects funding to arrive throughout the next three years.
"There is no possible way that even implementing all 70 of these projects is going to address every single broadband need that exists in East Texas," Cleveland said. "But you have to start somewhere, and this starts the process heading in the direction that we need to go."
The city of Whitehouse is one of the entities working with the council to obtain grant funding for its project. If the city can lay the 16 miles of conduit along its major streets, internet service providers might see that as an incentive to do business there, the mayor said.
"I think it'll speed them up in getting customers the opportunity connect with them, and I think it'll un-complicate the process of actually getting the fiber in place," Wansley said. "I can't think of any bigger bang for the buck that we could do for our community than this conduit project."
[ad_2]
Source link