TuneIn introduced the TuneIn Explorer, an immersive world map that allows users to explore and listen to radio stations. Here's how it works.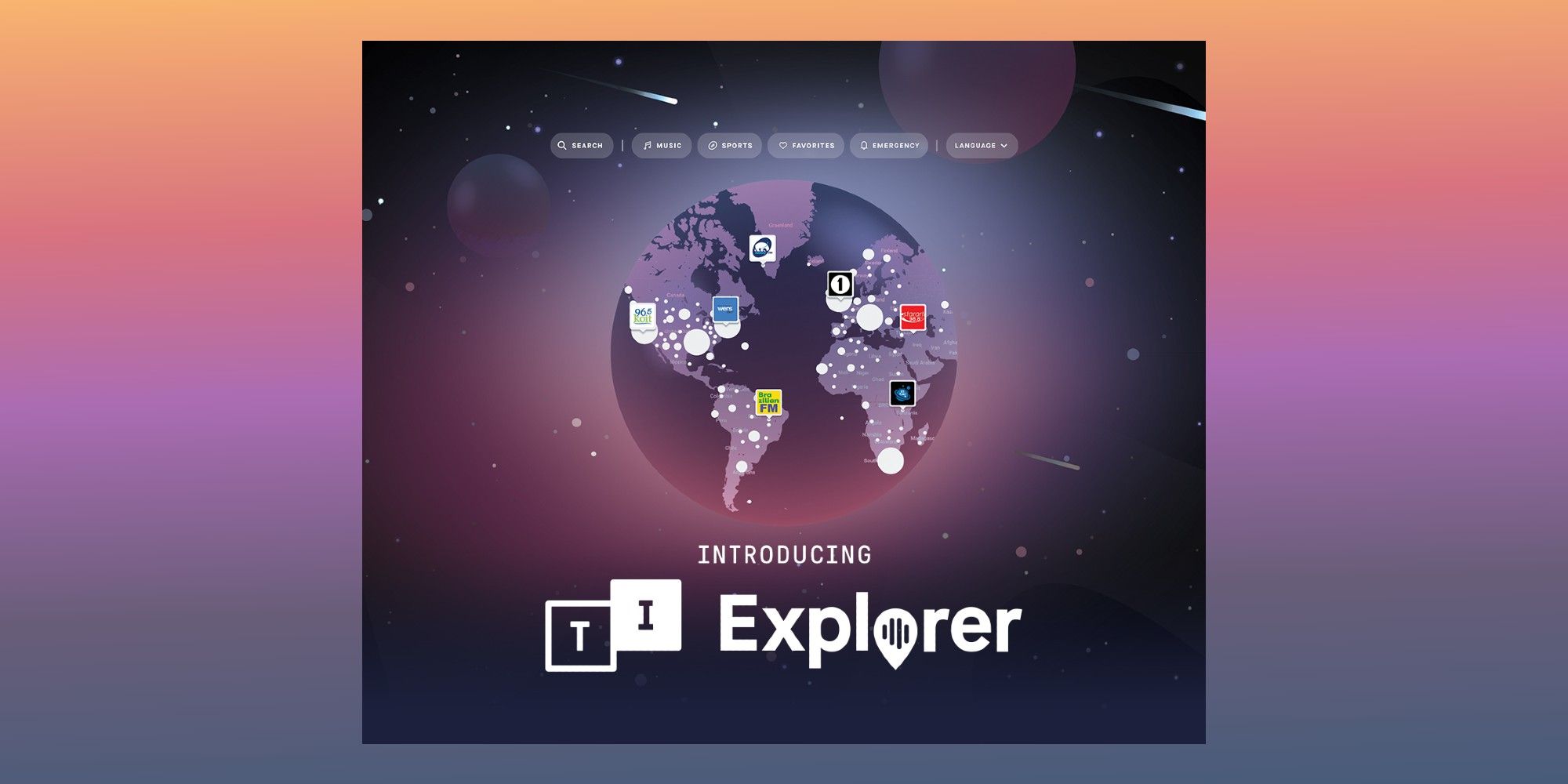 TuneIn Radio, a popular streaming service, introduced the TuneIn Explorer feature, which is an interactive world map that allows users to find and listen to radio stations worldwide. The company launched this new feature on World Radio Day, Feb. 13, to make local radio stations more accessible to everyone. TuneIn Radio allows users to stream over 100,000 local AM/FM stations worldwide and 5.7 million podcasts on all devices for free. Streaming TuneIn Radio is especially convenient while driving courtesy of its simple integrations.
The TuneIn Explorer is currently available on the TuneIn website. To launch it, click on the 'Listen Now' button at the top bar. Then select 'RADIO' from the side menu on the site. The interface shows live radio stations on a world map, and their locations are based on where they broadcast. Users can explore the world map using controls in the bottom-left corner, with the option to move around the map by clicking and dragging (or swiping on the trackpad), and zoom in by double-clicking or scrolling in (or double tapping or pinching on the trackpad). Tap or click on a radio station logo to start the stream. A player will appear at the bottom of the screen, with pause, mute, share, and favorite options.
Related: HomePod 2 Vs. HomePod Mini: Apple Speakers Compared
TuneIn Explorer: Map-Based Intuitive User Interface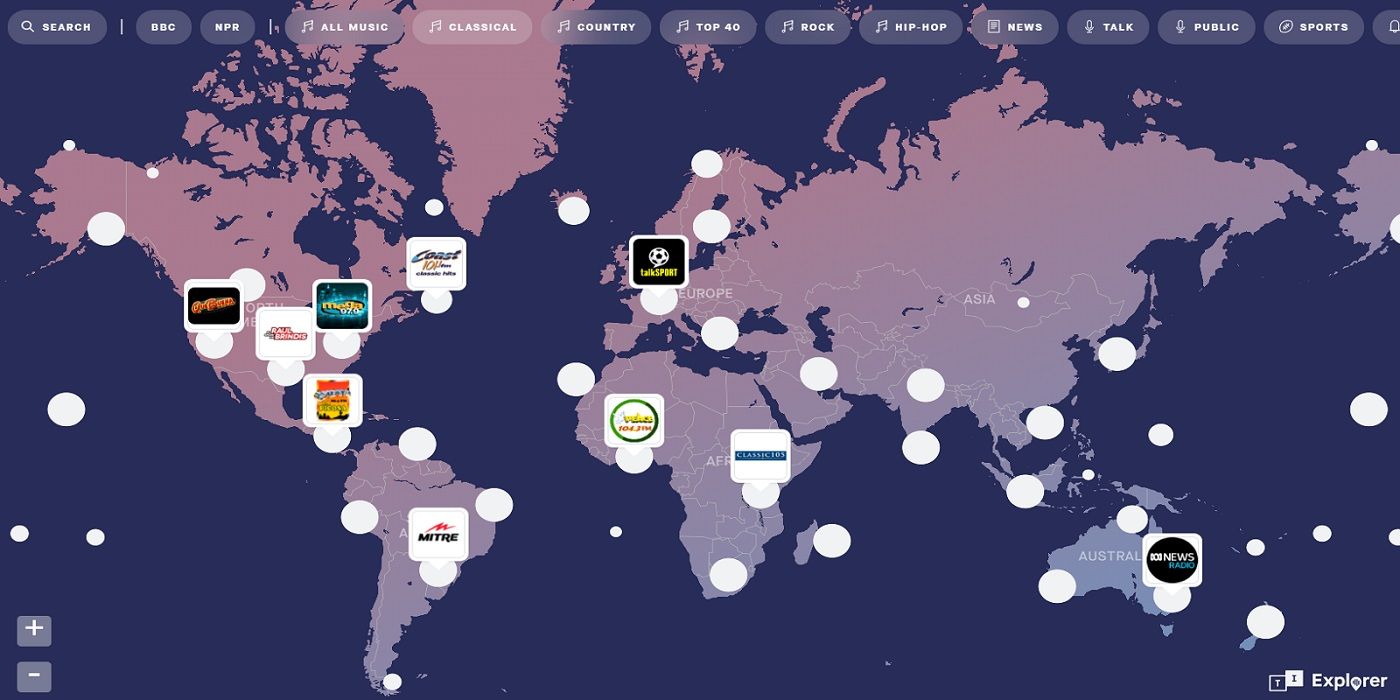 TuneIn Explorer has merged content from the individual "Local Radio," "By Location," and "Trending" pages into a single experience. As a result, users will find multiple search and filter options at the top of the map. Filters include music genres, news, sports, emergency, religion, and the option to select languages like English, Spanish, French, and more. Users can select a particular filter or combination of filters to display only those stations broadcasting the type of content on the map.
Some radio stations may have streaming restrictions that limit availability to specific territories, though. Additionally, some stations may also have ads that are part of the broadcaster's stream. For an ad-free experience, users need to upgrade to TuneIn Premium with affordable subscription plans, even though the feature itself is free. TuneIn Explorer support in the TuneIn app is currently in development and will be available soon. Users can share the link to their favorite radio station with friends thanks to the player's share option.
TuneIn has enabled live stream local radio stations from anywhere in the world by utilizing the internet. Overall, the map-based interface makes it easy to find local radio stations worldwide, discover new music and cultures, and have an international experience. TuneIn can be listened to on over 200 connected devices, including smartphones and all other connected home and auto devices. However, the TuneIn Explorer is only available on the web for now.
More: HomePod Vs. HomePod Mini Stereo Pair: Should You Spend $299 or $198?
Source: TuneIn
Source link