Canadians living in rural areas have long been some of the least connected to reliable and affordable high-speed internet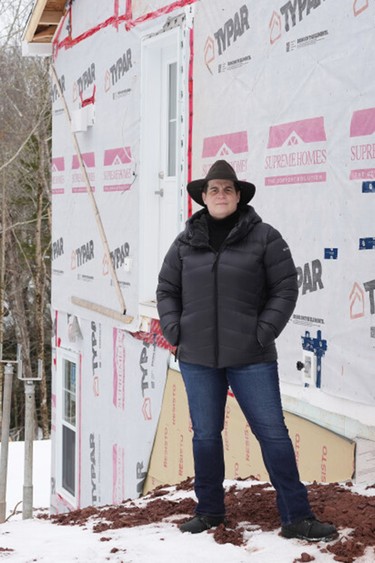 Article content
Being connected to the internet is more important now than it ever has been. Canadians need a reliable, high-speed connection for school, work and just about everything to do with their daily lives. But, as Canadians come to enjoy ever faster upload and download speeds, many still don't have access to even the most basic internet service. From rural and Indigenous Canadians suffering from a lack of infrastructure and low-income people struggling to afford high prices, to digital illiteracy and people with disabilities unable to navigate an inaccessible internet, in Left Behind Jessica Mundie reports on the Canadians who have been left behind.
Article content
Julie Laurin pays $161 per month for her home internet service.
She lives in Bonshaw, P.E.I., a rural community just 30 minutes outside of Charlottetown.
To have high-speed internet at her home, Laurin relies on the only company she found that provides reliable service in her area: Starlink, a United States-based satellite internet provider operated by SpaceX.
c
There can be a lengthy wait time to get Starlink — some customers wait weeks while others wait months depending on their location — so Laurin made sure to put down $821 in fees to hold her place in line and eventually get the equipment shipped well in advance.
She is confident the service will provide the high-speed internet she needs, although she has yet to find out, as her home is still being built.
Article content
"A year ago, I bought a Starlink dish and have been paying monthly fees even though I haven't had a chance to use it yet," she said. "That's how desperate we are to make sure that we have high-speed internet at our house."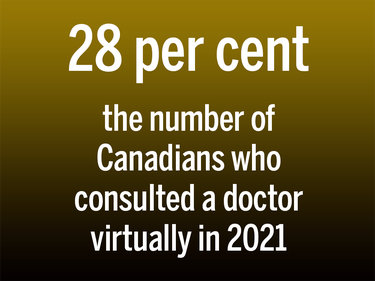 Stories like Laurin's are not unusual or isolated. Canadians living in rural areas have long been some of the least connected to reliable and affordable high-speed internet service.
They suffer some of the slowest speeds, faultiest connections and highest prices.
The lack of accessibility, reliability and affordability of most rural internet service is just one pillar of the digital divide, the gap between those who have access to modern information and communications technology, and those who have been left behind.
Article content
For some, the lack of a good quality internet connection determines their ability to work or attend school from home, run a business, or simply live a digital life.
In a 2021 poll conducted by the Canadian Internet Registration Authority (CIRA), 68 per cent of respondents said the organization they communicate most with online is their bank. A strong internet connection may also be a factor in determining someone's health care, as 28 per cent of Canadians consulted a doctor virtually in 2021, compared to 17 per cent the previous year.
There are also simpler conveniences that come with reliable internet, like food and grocery delivery, car sharing, social media and online booking portals. During the pandemic, these services became essential.
Article content
According to the Canadian Radio-television and Telecommunications Commission (CRTC), just over half of rural communities across the country are estimated to have access to unlimited high-speed internet that meets the universal service objective.
Experts say the lack of accessible, reliable and affordable internet in rural areas perpetuates the established digital divide and is leaving many Canadians behind.
Upon moving to P.E.I. from Ottawa, Laurin, an independent tech consultant, sussed out her options. She was looking for a provider that would give her the most reliable high-speed internet as both she and her partner work from home.
Laurin paid a crew from Xplore Inc., a Canadian rural broadband service provider formerly known as Explornet, to assess her property, but they could not provide a speed that would be suitable for operating her business.
Article content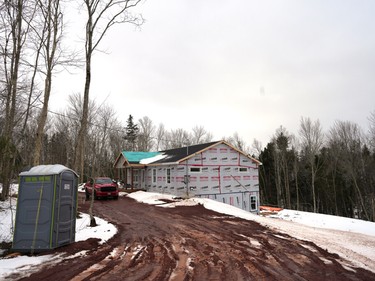 Left with no other option, Laurin will rely on an expensive, non-Canadian solution for her home internet.
Those living in rural areas often have fewer choices when it comes to choosing an internet service provider (ISP). According to the CRTC's 2019 Communications Monitoring Report, in the rural areas examined, the average number of ISPs is four. In urban areas, the average is eight.
When it comes to download and upload speeds provided by ISPs, rural speeds fall far below the CRTC's universal service objective, which is 50 megabits per second (Mbps) download and 10 Mbps upload. These speeds refer to the rate at which digital data is transferred from the internet to your computer and vice versa.
The higher the number, the faster the internet.
Article content
Since the start of the pandemic, the median rural download speed has nearly tripled, up from 7.2 Mbps in 2020 to 20.9 Mbps in the first quarter of 2022, according to CIRA's latest Internet Performance Test.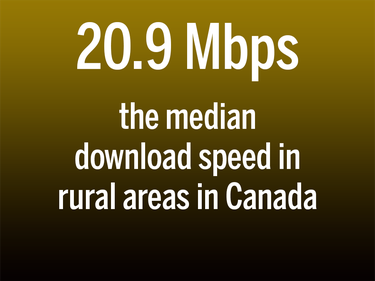 This is compared to the median urban download speed, which in the first quarter of 2022 reached 74.6 Mbps. This number has been rising steadily, up from 47.2 Mbps in 2020 and 23.4 Mbps in 2018, which four years later is still higher than the current median rural download speed.
While the median rural download speed has risen, the rural upload speed has seen a "near negligible increase," from 1 Mbps in 2020 to 2.2 Mbps in the first quarter of 2022.
According to the federal government's connectivity strategy, it aims to deliver unlimited 50/10 Mbps connectivity to 90 per cent of Canadians by 2021, 95 per cent of Canadians by 2026, and the "hardest-to-reach" Canadians by 2030.
Article content
All infrastructure needs to be upgraded, just like all technology needs to be upgraded, and that requires investments

Barb Carra, president and CEO of Cybera
Currently, according to the CRTC, while 89.5 per cent of all Canadians have access to this speed, only 53.4 per cent of rural communities do.
The reliability of internet service often depends on the infrastructure, said Barb Carra, president and CEO of Cybera, an Alberta-based not-for-profit telecommunications network that is a part of the Alberta Rural Connectivity Coalition.
"All infrastructure needs to be upgraded, just like all technology needs to be upgraded, and that requires investments," she said.
Once you get out of urban areas and start dealing with ISPs with networks that are based on a single internet exchange point like an internet tower, you end up with lots of people relying on one point with limited capacity. This results in bottlenecks, she said.
Article content
In St. George, Ont., Jayne Little has three internet connections — Xplore satellite service for her television streaming, Bell Wireless service for her computers, and, in case of emergencies, a phone plan with lots of data.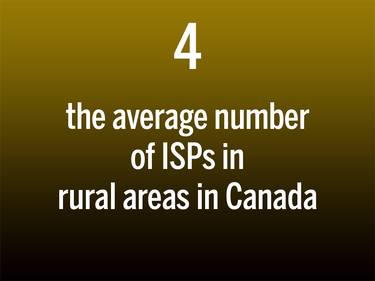 When she moved to St. George four years ago from the nearby city of Cambridge, Little was without internet for months. Bell and Rogers said they could service her house before she moved, but when she had crews come out to connect her, she said they both said she was out of service range.
"You hear about couch hopping, I was internet hopping," said Little. "I would go and sit in my car outside a Tim Hortons and run conference calls, sometimes I would go and sit at a friend's house."
She heard from a neighbour that she might be able to get service with Xplore. When she contacted them, she said they told her she could not connect to the company's internet towers, as her home is not within a line of sight, but they could connect her to the satellite service.
Article content
While she was thankful to be connected to the internet, Little said her connection was "awful." Xplore advertises speeds "up to" 50/10 Mbps she said, but she would seldom reach them. She would also blow through her allotted amount of data usage within days of it being restored without significant monitoring.
In early 2022, Bell Wireless Home Internet, the company's rural internet option, became available in Little's area. She had an antenna put on her house and said she was pleased with the service — it cost less than Xplore, provided more data usage, and even at its worst was more reliable.
However, she knew she would have a problem come spring when the leaves filled her trees and obscured the connection.
When she was at her least connected, Little said "money was not an object," sacrificing affordability just so she could have reliable internet.
Article content
You hear about couch hopping, I was internet hopping

Jayne Little
Carra said Canada has some of the most expensive internet plans in the world, most evident in rural areas. For a 25/3 Mbps plan in rural Alberta, residents pay about $92 she said. This is $24 more than what urban residents pay for the same speeds.
A huge barrier to affordable and reliable internet in the country is the current state of the telecommunications market, said Carra.
"Canada's market is set up to favour the continued dominance of our big three providers."
Large providers do not have the financial incentive to build out their internet to smaller communities because they do not see the same return on their investment that they do in urban areas, she said.
In 2019, the CRTC decided to drop the wholesale internet rate, the amount at which large telecom companies can sell access to their infrastructure to small ISPs. This was meant to encourage competition by allowing smaller providers to provide service and lower prices for Canadians.
Article content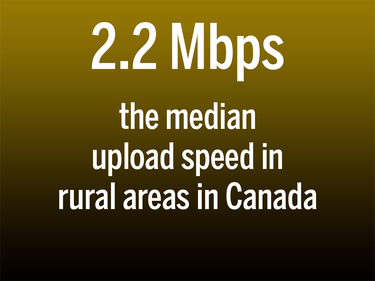 In response to the drop, Bell said it would cut approximately 200,000 rural households from its internet expansion program as the new rates will cost the company $100 million. Rogers had a similar reaction, saying it would review its investment in rural and remote communities.
In 2021, the CRTC chose to reverse the cuts to wholesale rates saying it made "errors" in its previous decision.
This dominance makes it extremely difficult for smaller ISPs, including rural start-ups or community-driven initiatives, to enter the market and compete, said Carra.
There are also issues with the criteria that the federal government uses to determine which projects receive funding to build community broadband networks.
Article content
In 2019, the federal government announced the creation of the $2.75 billion Universal Broadband Fund, to support high-speed internet projects in rural and remote communities. Within the current criteria for contribution, it states that eligible projects must cover areas that do not already have 50/10 Mbps service according to the National Broadband Internet Service Availability Map.
Whether a community that has supposed access to these speeds is receiving them is the question.
Carra said several towns and counties in Alberta have built broadband networks without help from the federal government. Despite the need for funds, they are deemed ineligible to receive monetary help.
"The government needs to find other mechanisms to invest in local builds and community broadband initiatives to get reliable and affordable internet out to the citizens in rural communities," said Carra.
Article content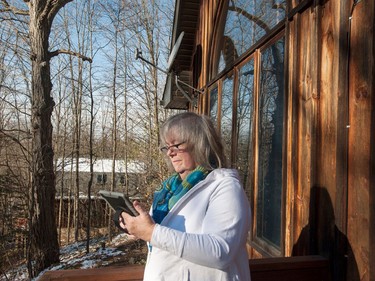 In St. George, Little was hopeful a project to bring Xplore's fibre optic internet service to her area would solve her connectivity issues. In the spring, she saw a team digging and putting in lines, but one day they stopped and have not been back since, she said.
Little contacted Southwestern Integrated Fibre Technology (SWIFT) a non-profit broadband expansion project that oversees the fibre project but has received no information.
Currently, the SWIFT Project Map says this project is still "in progress."
Back on P.E.I., Laurin is set to move into her home within the next month. She said she is looking forward to using the internet that she has been paying for over the past year, but worries if Starlink's approval to operate in Canada was rescinded, she would have no other options for high-speed internet.
Article content
"Our entire livelihood depends on a non-Canadian solution," she said.
Jessica Mundie is the ninth recipient of Postmedia's Michelle Lang Fellowship, named for the award-winning Calgary Herald reporter who was killed in 2009 while on assignment in Kandahar, Afghanistan. She was the first Canadian journalist to die in the war in Afghanistan. Fellows spend one year on a project of social significance and contribute daily reporting to Postmedia news sites. Mundie undertook her project after completing a Master of Science degree at the Columbia University Graduate School of Journalism. She has also contributed to publications including Religion News Service, the Washington Post and Associated Press.
Source link