[ad_1]
/EIN News/ — LOS ANGELES, CA, Sept. 01, 2023 (GLOBE NEWSWIRE) — via NewMediaWire – LiveOne (Nasdaq: LVO), an award-winning, creator-first music, entertainment, and technology platform, announced today that its subsidiary, PodcastOne (PODC), has secured multiple year contracts with its powerhouse executives, Chief Revenue Officer, Sue McNamara, and its Chief Content Officer, Eli Dvorkin.
Both executives have been major players in driving PodcastOne's ad revenue and bringing winning talent to the network.
"We are thrilled to solidify our continued partnerships with Sue McNamara and Eli Dvorkin," said Kit Gray, President and Co-founder of PodcastOne. "Their remarkable contributions, both as individuals and as a cohesive team, have been invaluable for our company. With their visionary leadership, we eagerly anticipate the exciting journey that lies ahead, as we expand our sales team to meet the demands of our rapidly growing portfolio of multimillion-dollar and award-winning podcasts, featuring hits like I've Had It, The Fighter and The Kid, When Reality Hits with Jax Taylor and Brittany Cartwright, The Schaub Show, Baby Mamas No Drama, and many others."
About Sue McNamara
An accomplished 20-year Sales Executive, as SVP at CBS Radio under Mel Karmazin, McNamara generated a 200%+ increase in revenue to over $100 million annually. At Interep, she led ad sales for The Howard Stern Show among others and drove revenue from $100 million to $500 million for Infinity Broadcasting. Additionally, McNamara was named one of Radio Ink's "Most Influential Women in Radio" six years in a row and listed among the Top 1% of America's Most Honored Professionals.
About Eli Dvorkin
Eli Dvorkin is an award-winning veteran of over a decade in the podcasting industry earning numerous accolades for his contributions. Recognized as one of Podcast Magazine's "Top 40 Under 40," Dvorkin's impressive career includes serving as a top executive under the leadership of Norm Pattiz at WestwoodOne, where he played a pivotal role in the launch of PodcastOne as a founding member. With a consistent track record of producing chart-topping shows on Apple Podcasts and earning industry awards, Dvorkin stands as a leader in the podcasting world.
About PodcastOne
PodcastOne is a leading advertiser-supported podcast company, offering a 360-degree solution for both content creators and advertisers, including content development, brand integration and distribution. Acquired by LiveOne (NASDAQ: LVO) in 2020, PodcastOne amasses more than 2.1 billion downloads per year with 350+ podcast episodes distributed per week across a stable of hundreds of top podcast programs, including talent such as Adam Carolla, Kaitlyn Bristowe, Jordan Harbinger, The LadyGang, I've Had It, and A&E's Cold Case Files. Its shows are distributed across its own platform as well as LiveOne's owned-and-operated channels on mobile, mobile web, desktop and SmartTVs, and Tesla. PodcastOne is the parent company of LaunchpadOne, an innovative self-serve platform developed to launch, host, distribute and monetize independent user-generated podcasts. PodcastOne is the brainchild of Norm Pattiz, the founder of Network Radio-giant, Westwood One, and co-founded by Kit Gray, who was one of the early strategists in developing a monetary strategy for the podcast industry.
About LiveOne, Inc.
Headquartered in Los Angeles, California, LiveOne, Inc. (NASDAQ: LVO) (the "Company") is an award-winning, creator-first, music, entertainment and technology platform focused on delivering premium experiences and content worldwide through memberships and live and virtual events. The Company's wholly-owned subsidiaries include Slacker Radio, a membership music streaming service, and PodcastOne, which generates more than 2.3 billion downloads per year, 350+ hours distributed weekly, and 14M+ monthly unique listeners. Nearly all new Tesla EVs sold in the U.S. come with a paid membership to LiveOne's Slacker Radio (that now includes PodcastOne) which is paid by Tesla. As of July 31, 2023, the Company has accrued a paid and free ad-supported membership base of approximately 3.2 million, including over 2.3 million paid members*. The Company was awarded Best Live Moment by Digiday for its "Social Gloves" PPV Event, and has been a finalist for 8 more awards, including Best Live Event, Best Virtual Event, Best Overall Social Media Excellence, and Best Original Programming from Cynopsis and Digiday. As of February 9, 2023, the Company has streamed over 2,900 artists, has a library of 30 million songs, 600 curated radio stations, over 300 podcasts/vodcasts, hundreds of pay-per-views, personalized merchandise, released music-related NFTs, and created a valuable connection between fans, brands, and bands. The Company's other wholly-owned subsidiaries include PPVOne, Gramophone Media, Palm Beach Records, Custom Personalization Solutions, and LiveXLive, and the Company's other majority-owned subsidiaries are Drumify and Splitmind. LiveOne is available on iOS, Android, Roku, Apple TV, Amazon Fire, Android TV, and through STIRR's OTT applications. For more information, visit liveone.com and follow us on Facebook, Instagram, TikTok, YouTube and Twitter at @liveone.
Forward-Looking Statements
All statements other than statements of historical facts contained in this press release are "forward-looking statements," which may often, but not always, be identified by the use of such words as "may," "might," "will," "will likely result," "would," "should," "estimate," "plan," "project," "forecast," "intend," "expect," "anticipate," "believe," "seek," "continue," "target" or the negative of such terms or other similar expressions. These statements involve known and unknown risks, uncertainties and other factors, which may cause actual results, performance or achievements to differ materially from those expressed or implied by such statements, including: the Company's reliance on one key customer for a substantial percentage of its revenue; the Company's ability to consummate any proposed financing, acquisition, spin-out, special dividend, merger, distribution or transaction, including the proposed special dividend and spin-out of PodcastOne (the "Spin-Out") and the Company's pay-per-view business and the proposed merger of Slacker with Roth CH Acquisition V Co. (the "Proposed Business Combination"), the timing of the consummation of any such proposed event, including the risks that a condition to the consummation of any such event would not be satisfied within the expected timeframe or at all, or that the consummation of any proposed financing, acquisition, spin-out, merger, special dividend, distribution or transaction will not occur or whether any such event will enhance shareholder value; PodcastOne's or Slacker's ability to list on a national exchange; the Company's ability to continue as a going concern; the Company's ability to attract, maintain and increase the number of its users and paid members; the Company identifying, acquiring, securing and developing content; the Company's intent to repurchase shares of its common stock from time to time under its announced stock repurchase program and the timing, price, and quantity of repurchases, if any, under the program; the Company's ability to maintain compliance with certain financial and other covenants; the Company successfully implementing its growth strategy, including relating to its technology platforms and applications; management's relationships with industry stakeholders; the effects of the global Covid-19 pandemic; uncertain and unfavorable outcomes in legal proceedings; changes in economic conditions; competition; risks and uncertainties applicable to the businesses of the Company's subsidiaries; and other risks, uncertainties and factors including, but not limited to, those described in the Company's Annual Report on Form 10-K for the fiscal year ended March 31, 2023, filed with the U.S. Securities and Exchange Commission (the "SEC") on June 29, 2023, Quarterly Report on Form 10-Q for the quarter year ended June 30, 2023, filed with the SEC on August 15, 2023, and in the Company's other filings and submissions with the SEC. These forward-looking statements speak only as of the date hereof, and the Company disclaims any obligation to update these statements, except as may be required by law. The Company intends that all forward-looking statements be subject to the safe-harbor provisions of the Private Securities Litigation Reform Act of 1995.
* Included in the total number of paid members for the reported periods are certain members which are the subject of a contractual dispute. LiveOne is currently not recognizing revenue related to these members.
No Offer or Solicitation
This communication does not constitute a proxy statement or solicitation of a proxy, consent, vote or authorization with respect to any securities or in respect of the Spin-Out or the Proposed Business Combination and shall not constitute an offer to sell or exchange, or a solicitation of an offer to buy or exchange any securities, nor shall there be any sale, issuance or transfer of any such securities in any state or jurisdiction in which such offer, solicitation or sale would be unlawful prior to registration or qualification under the securities laws of such state or jurisdiction. No offer of securities shall be made except by means of a prospectus meeting the requirements of Section 10 of the Securities Act of 1933, as amended, or an exemption therefrom.
LiveOne IR Contact:
Kirin Smith
PCG Advisory
(646) 823-8656
ksmith@pcgadvisory.com
LiveOne Press Contacts:
LiveOne
press@liveone.com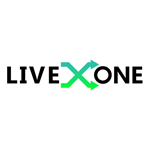 [ad_2]
Source link