[ad_1]
In the wake of the death of legendary Sabres play-by-play man Rick Jeanneret, Buffalo News sports columnist Mike Harrington was the guest Monday night on the Bob McCown Podcast on Sirius XM Radio's "Canada Talks" channel.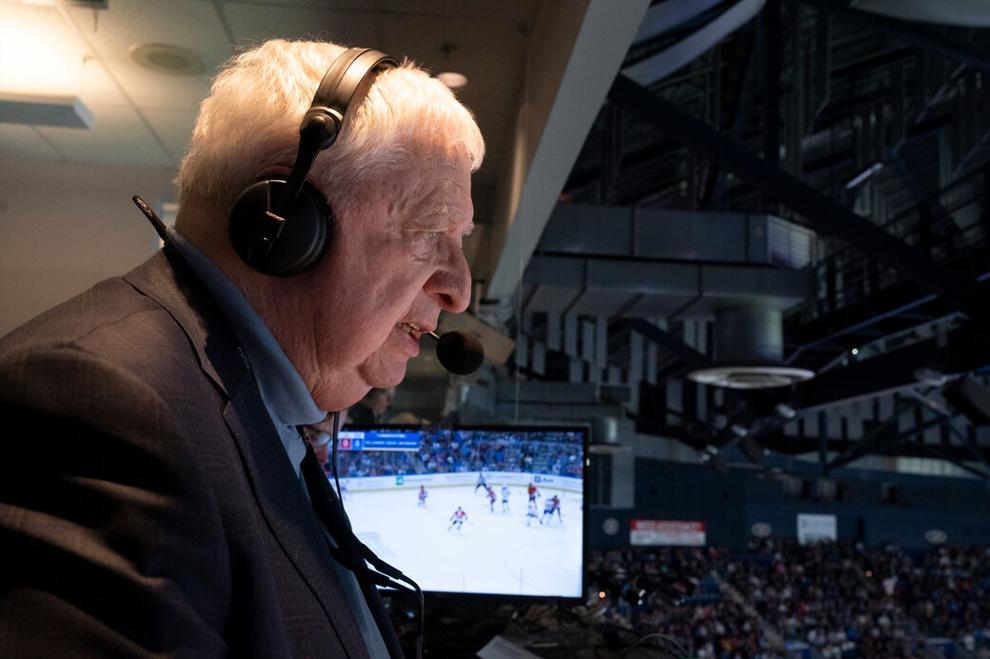 The golden voice of the Sabres – that one-of-a-kind, high-pitched masterpiece that we marveled at every game night – has been silenced. But it will never fade from our hearts and minds. 
A key question that was asked: What made Jeanneret so memorable? 
"He was tremendous in the big moments," Harrington said. "He always was able to come up with the right words to paint the picture on the moments that live forever in franchise history. … It was the anticipation going from 0 to 60 (mph) but even in his voice and his inflection, it built up in that 0 to 60.
"He really sensed that a big play was coming and about to happen and he would clearly change the tone of the call as that play was going on. And then he would have a climactic finish to it."
The program was hosted by longtime former "Hockey Night in Canada" producer and Sportsnet personality John Shannon. His co-host was University at Buffalo graduate Richard Deitsch, who has had a long career of covering sports media for Sports Illustrated and now for the Athletic.
McCown, the longest-running sports-talk host in Canadian history until he left The Fan 590 in Toronto in 2019, began the podcast series in 2020 and Harrington has been a regular guest. The program runs nightly at 6 p.m. on XM Channel 167, but McCown has been out of the host's chair since suffering two strokes in June. He is currently recovering but has made brief appearances on a few shows.
You can watch highlights of the interview in the the YouTube video below. The entire 23-minute interview is available at the show's web site here.
For all of the coverage of the passing of Jeanneret in The News, head to this collection of stories. For the complete archive of Harrington's recent work, click here.
[ad_2]
Source link