[ad_1]
Anchorage Assemblyman Kevin Cross took heavy fire on two talk radio shows this week over his perceived ethical conflicts as a real estate broker leading the charge to change zoning codes.
On the Mike Porcaro Show on 650 KENI, host Porcaro played a recording of Cross explaining to a group of realtors that since he was going to change the zoning laws, now is the time to take advantage of what's coming. The audio:
– Advertisement –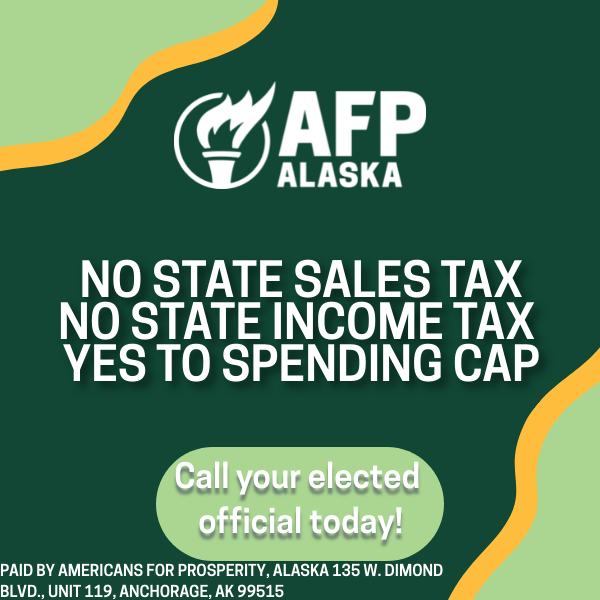 The audio that Porcaro played had Cross implying that the time is right to buy or hold onto large parcels of land because the zoning changes will be advantageous to developers. He then described how he had purchased a five-ace parcel in order to take advantage of the changes he is spearheading on the Anchorage Assembly.
He also described Assemblywoman Meg Zaletel as a fantastic person, who he agrees with on the need for zoning changes. Zaletel has a building and she wants to add units onto it so she can rent them out, he said.
Cross is one of the proponents of a radical zoning change to take Anchorage zoning to just two districts — one for housing and one for other uses. He says the Assembly is onboard.
While some praise the move to a one-residential zoning plan, others say it will create chaos and cost homeowners who have paid high property taxes for years, only to see their home values degraded. Some argue that density will lead to impassible streets during winter snowfalls, with no place to put the snow.
Then, on the Amy Demboski Show on Thursday morning, Demboski played more taped recordings of Cross, which she had received from a source.
On one of them, Cross was bragging that people would not recognize the land use process when he is done with them, and he is "nobody's bitch" and he doesn't care if he goes against his own community councils in Eagle River and Chugiak.
Demboski then played audio of Cross describing how to manipulate the Veterans Administration loan process. He said that a person can get loan for a four-plex, not move into it themselves for 90 days, collect the cash from renters of the units, then refurbish the basement and convert it into a five-plex.
The advantage for such a scheme would be to get the cheap VA loan rate with little or zero down payment. On the Amy Demboski Show, Cross said it was perfectly legal, while Demboski pushed back and said it sounded like loan fraud.
Cross was on the defense during both shows, saying that he has no professional conflicts.
Assemblyman Randy Sulte called into the Demboski Show and he had heard the fist clip and he that while he understand the challenges with Title 21, which is the zoning code, he doesn't agree with the process or the current draft ordinance, because it doesn't recognize the unique characteristics of Chugiak, Eagle River, Hillside, or Girdwood.
Demboski responded, "Why would we ever have one residential zoning for whole muni? Why would we want Girdwood to look like downtown Anchorage?"
When Demboski asked Assemblyman Cross if he had gone to any community councils to discuss the radical changes, the phone went awkwardly silent for several seconds. Later, Cross said maybe he would remove Chugiak, Eagle River, and maybe he would even take his name off the controversial ordinance as a sponsor.
[ad_2]
Source link