[ad_1]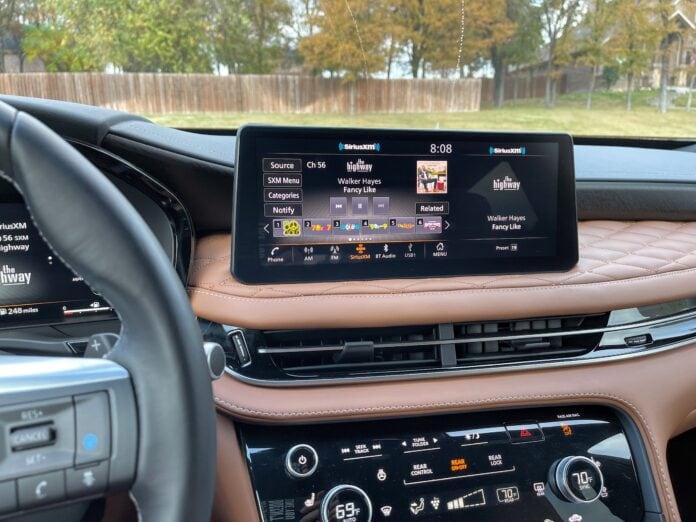 On May 18th, Sens. Cruz and Markey led a coalition of their Senate and House colleagues in introducing the AM Radio for Every Vehicle Act, bipartisan and bicameral legislation that would direct federal regulators to require automakers to maintain AM broadcast radio in their new vehicles at no additional charge. Read the full text of this legislation.
Data from the National Association of Broadcasters and Nielsen, shows more than 80 million people in the U.S. listen to AM radio every month.
In the Senate, the bill has 20 cosponsors, including Sens. Cruz and Markey, evenly split between Republicans and Democrats. In the House, the bill has 102 cosponsors, including the bill's lead sponsors Rep. Josh Gottheimer (D-NJ) and Rep. Tom Kean, Jr. (R-NJ).
The bill is supported by a diverse group of broadcasting, public safety, and other organizations, including:
National Association of Broadcasters
Texas Association of Broadcasters
National Association of Black Owned Broadcasters
National Religious Broadcasters
International Association of Fire Chiefs
National Emergency Management Association
International Association of Emergency Managers
National Association of Counties
National Urban League
Multicultural Media, Telecom and Internet Council
Screen Actors Guild-American Foundation for Television and Radio Artists (SAG-AFTRA)
AARP
In the wake of Ford's recent announcement that it will keep AM radio in its 2024 vehicles, U.S. Senate Commerce Committee Ranking Member Ted Cruz (R-Texas) and Sen. Edward J. Markey (D-Mass.) today sent a bipartisan letter to seven automakers that have either removed or plan to remove broadcast AM radio in their current and future vehicle models, including electric vehicles (EVs). The letter urges the automakers to make a commitment to keep AM radio in their vehicles.
Sens. Cruz and Markey wrote to BMW, Tesla, Mazda, Volkswagen, Polestar, Volvo, and Rivian. In their letters they noted:
"As you may be aware, Ford announced last month that it would maintain AM radio on all 2024 Ford and Lincoln vehicles.  Amid the public outcry over some automakers removing AM radio from electric vehicles, Ford's decision is a welcome, albeit incomplete, development.  As the lead authors of the AM for Every Vehicle Act, we ask that you follow Ford's lead and make a similar commitment to maintain broadcast AM radio in your company's current and future vehicle models, including electric vehicles (EVs)."
"AM radio plays a critical role in the lives of millions of Americans who rely on it for local news, weather alerts, sports, music, and entertainment.  It is also a prominent platform for talk radio, which is a home for a variety of viewpoints and diverse audiences, including Hispanic, Black, and other minority communities.  AM radio also serves a unique role in rural and agricultural areas.  In some parts of the country, especially those without broadband connectivity, AM radio is one of the public's only choices to stay informed."
"Additionally, AM radio is a vital means of emergency communication…With forty percent of listeners tuning in from their cars, maintaining access to AM radio in vehicles is essential to ensure safety alerts can reach the public[…]
"Preserving AM radio not only aligns with the growing recognition of its significance but also demonstrates a commitment to public safety and meeting consumer expectations.  We request that you respond to this letter with a commitment to keep AM radio in all your new vehicles." 
Click on the company name to read the full text of Sens. Cruz and Markey's letters to BMW, Tesla, Mazda, Volkswagen, Polestar, Volvo, and Rivian.


[ad_2]
Source link