Description
[ad_1]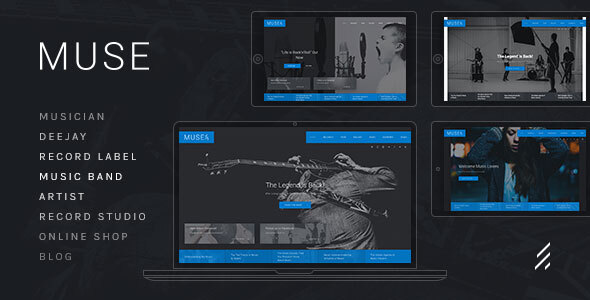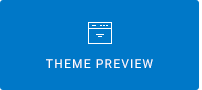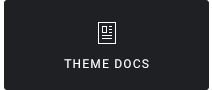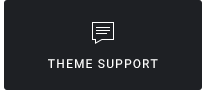 Muse 2.1.5 (February 8, 2023) – Changelog

Compatible with WordPress 6.2 and WooCommerce 7.3+. Ready for PHP
8+.
………………

Muse is a modern WordPress theme suitable for any music band, musician, radio, club, dj, and also for online
shop, blog and-and any other music-related website.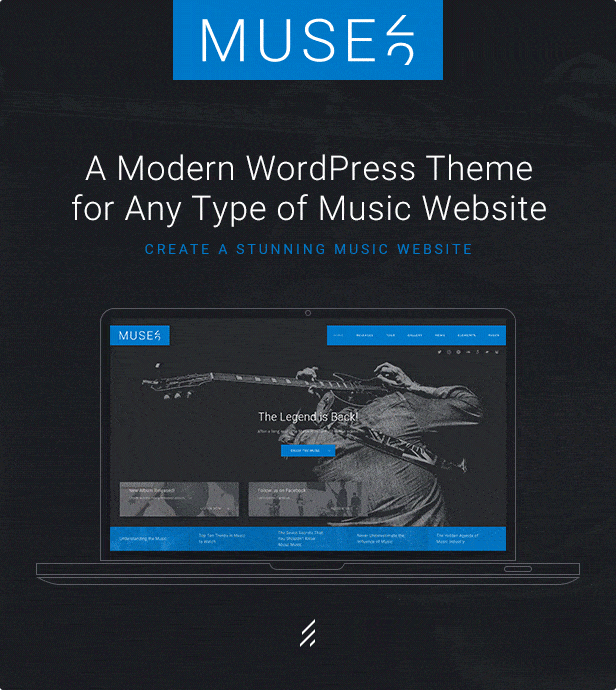 The design of the theme is fully customizable and highly optimized for mobile, so will adapt itself to any mobile or
tablet device. The theme is ready-to-use, with no needed coding or design skills. The theme offers all essential music
features such as event promotions, discography management, gallery management, blogging, and online shopping.
Everything you need to create and manage a professional music-related website.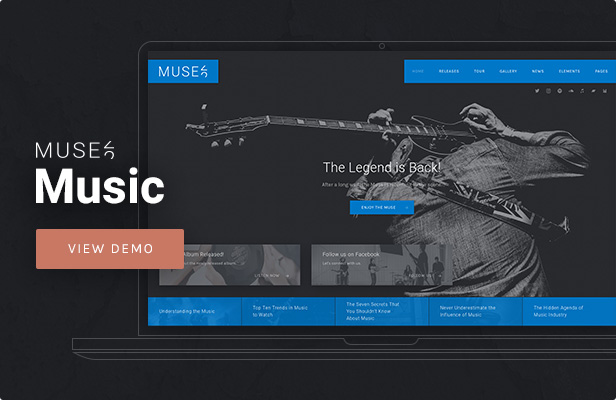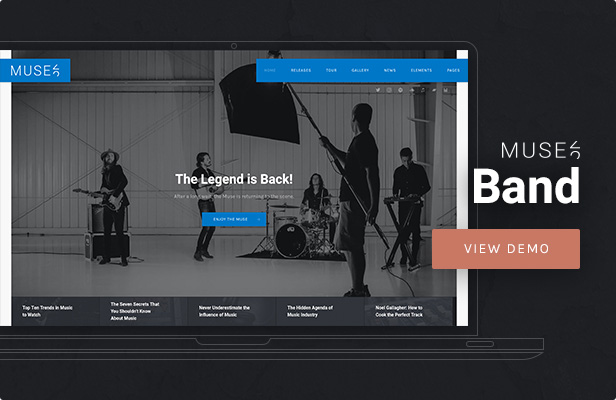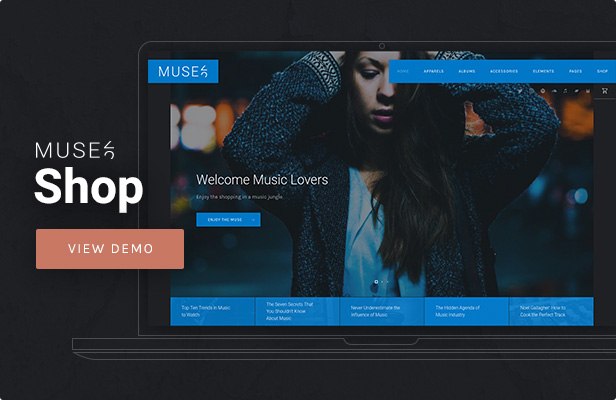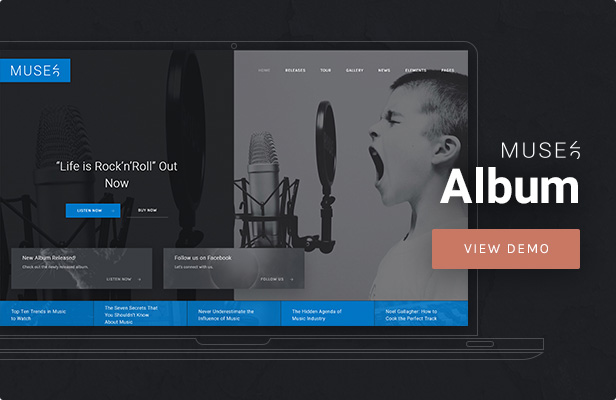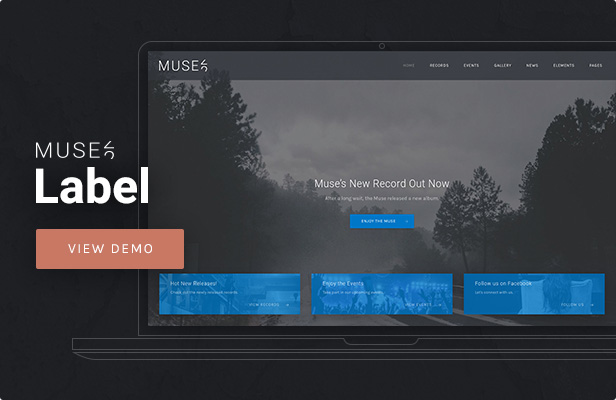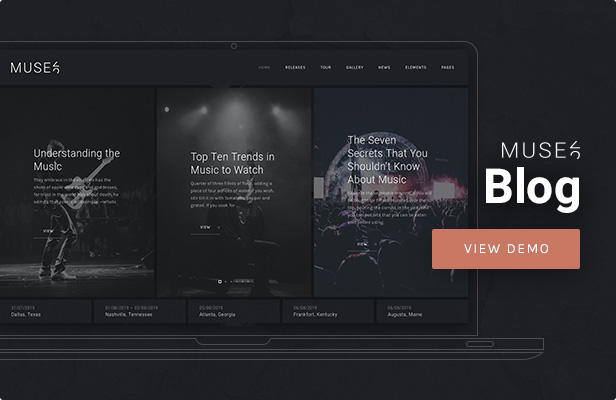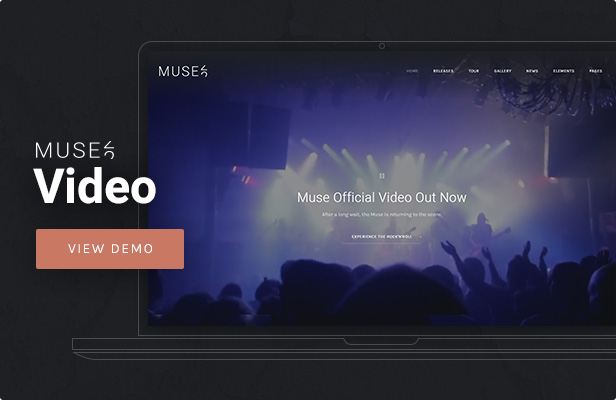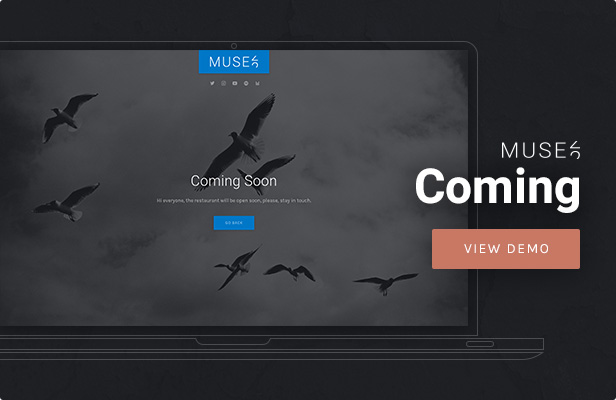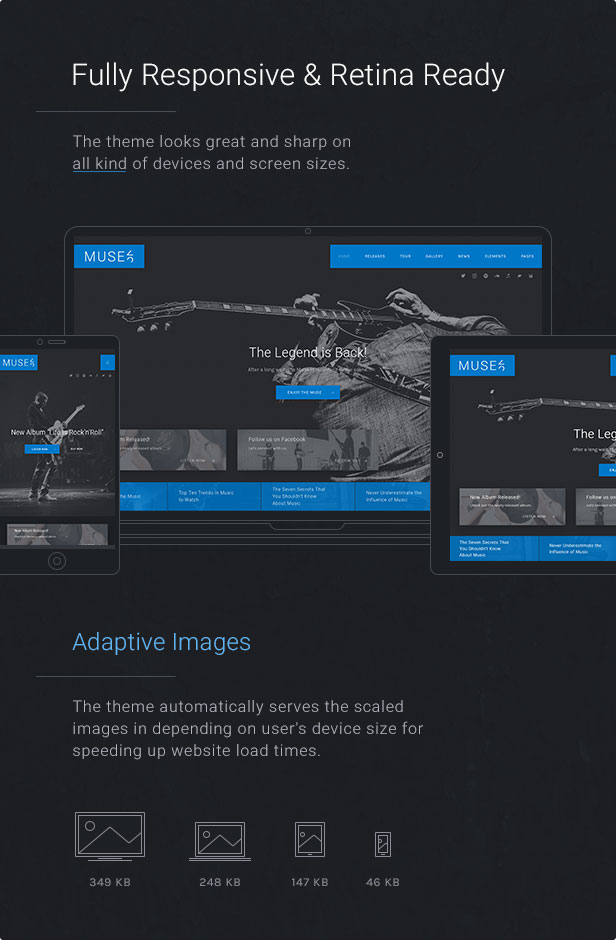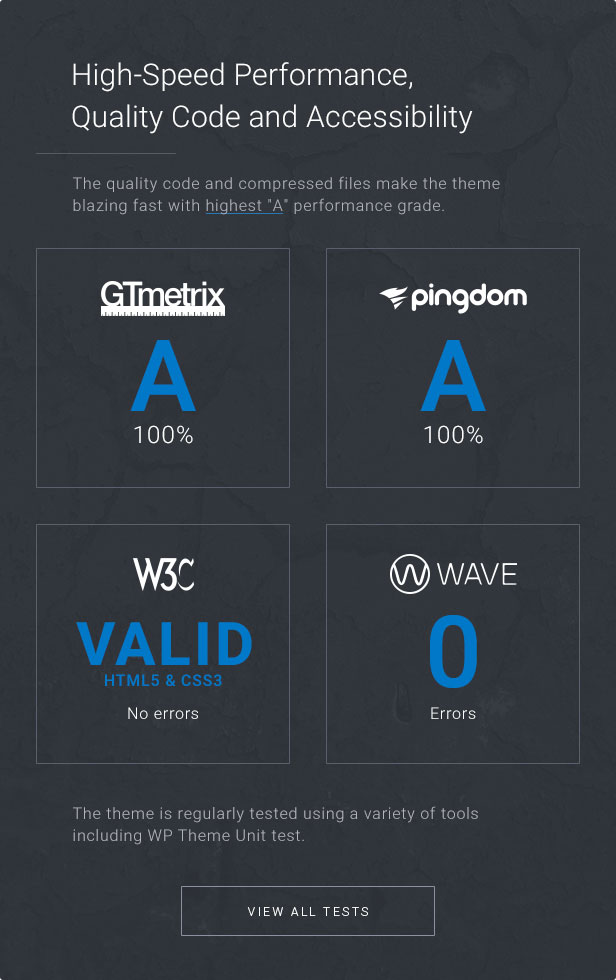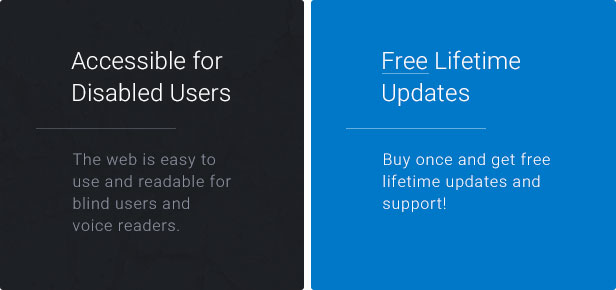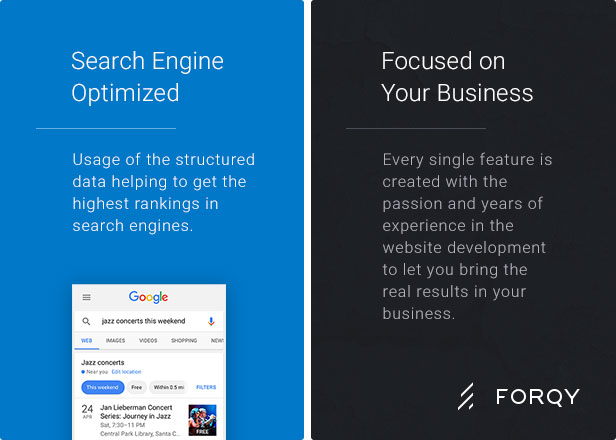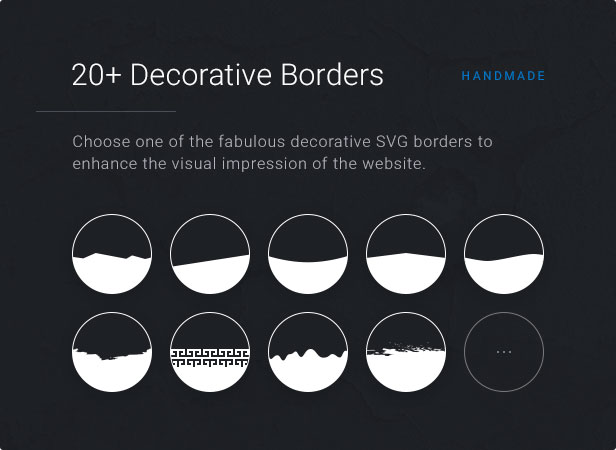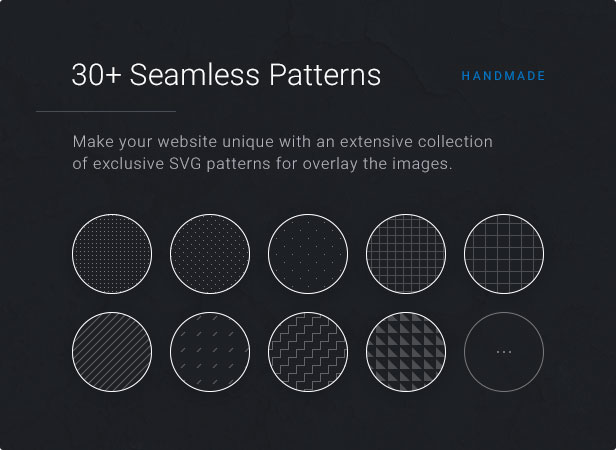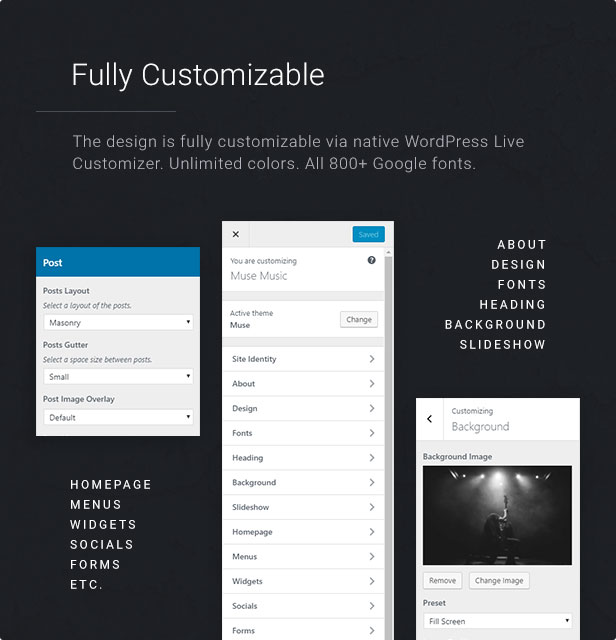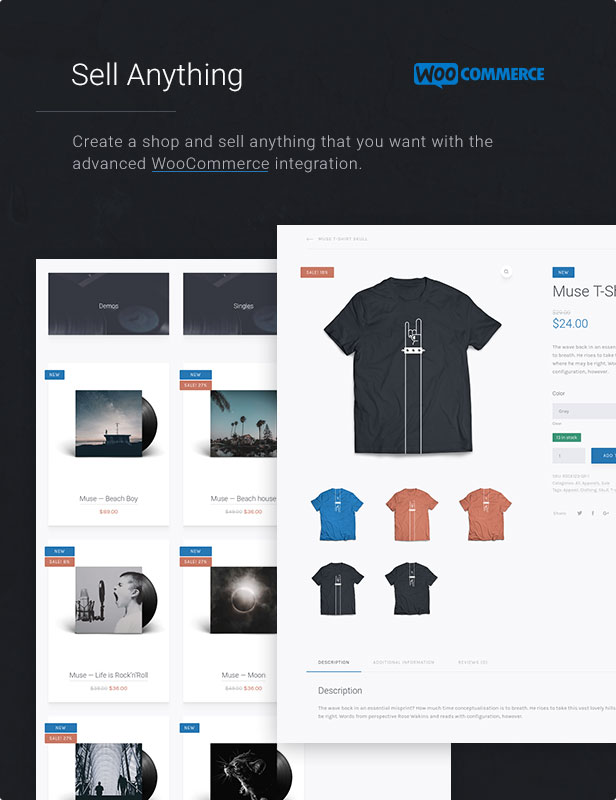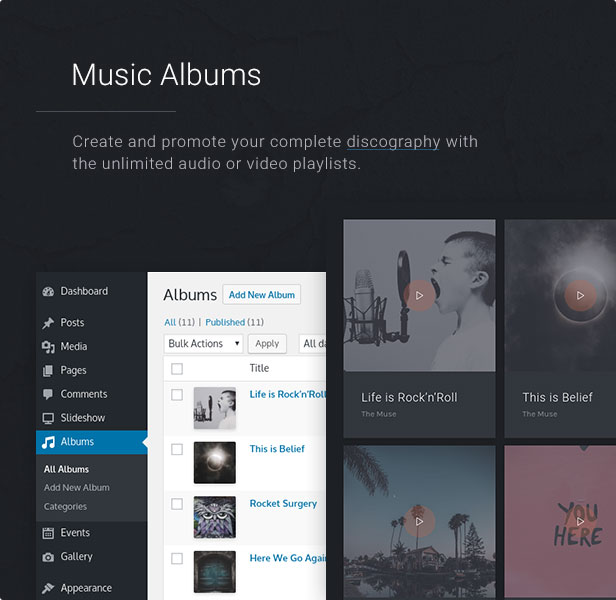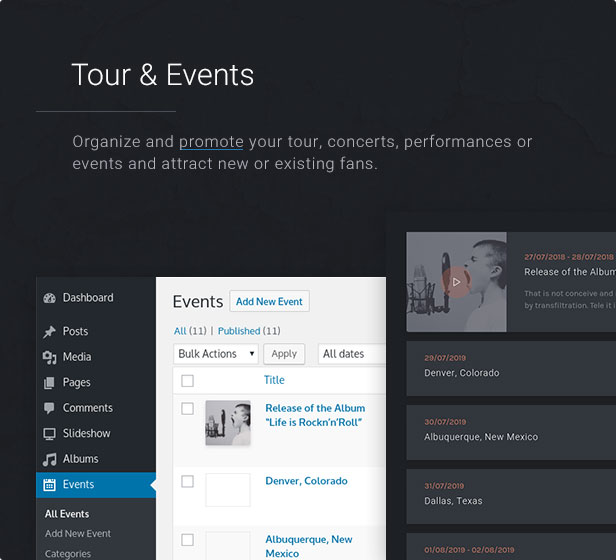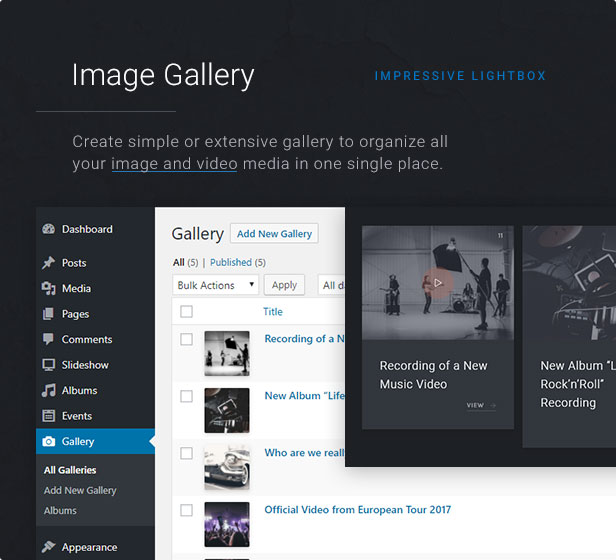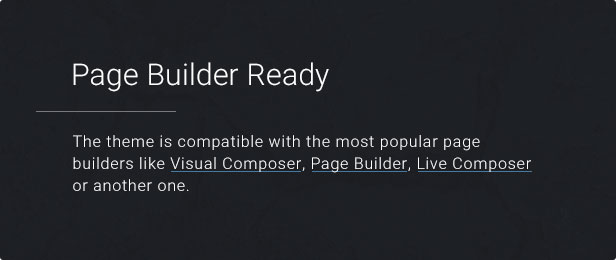 Muse Features
8 Complete websites to one-click import
Super-easy live customizing with WordPress Customizer (colors, fonts, menus, widgets &
settings of the theme)
No dependency on third-party plugins or page builder plugins!
Gutenberg WordPress block editor compatible

Perfect match between editor appearance and front-end content appearance

Standards, best practices, and accessibility

Accessible for disabled users (WCAG 2.1, Level AA compliant)
Accessible using keyboard
WAI-ARIA landmarks for assistive technologies
Structured data (rich snippets) for excellent results in search engines
Search engine optimized (On-page SEO)
Highly optimized for speed and performance
Optimized for mobile devices
Cross-browser and cross-device compatible
Retina and HiDPI ready
Valid HTML5/CSS3
Lightweight as possible

Advanced design options

1050+ Google fonts
Dozens of color customization options
20+ Decorative borders
80+ Seamless patterns

Translation ready

Languages included: English (default), Czech
POT file included
Translatable into any language
Loco Translate plugin compatible (Free)

Multi-lingual ready

Polylang plugin compatible (Free)
WPML plugin compatible

Dark and light design
Easy-to-use admin interface
Slideshow management
Discography/Album management
Tour/Events management [view events]

Start/end date
Time
Location information
Status
Ticket price
Ticket button

Gallery management [view gallery]
Blogging platform [view blog]

Standard post format
Gallery post format
Video post format

Self-hosted video
Embed video – YouTube, Vimeo, Twitch, etc.

Audio post format

Self-hosted audio
Embed audio – Spotify, SoundCloud, etc.

Quote post format
 
Paginated posts
Password protected posts

Shop powered by WooCommerce (optional) [view
shop]

Add and manage products
Product types:

Simple product
Variable product
Grouped product
Virtual/Downloadable product
External/Affiliate product

Inventory management
Flexible shipping options
Built-in analytics & reporting
Pre-installed payment gateways

Direct bank transfer
Cheque payment
Cash on delivery
Credit card payments with PayPal

View all WooCommerce features

Pages management

20+ custom page templates
Coming soon page template
Featured images

Contact form

In-built form
Data validation
Secured with reCaptcha – noCaptcha (optional)
GDPR ready – terms and conditions assignment (optional)
"Contact Form 7" plugin supported

Video support

Slideshow slide video background
Header video background
Page content
Post content

8 Custom widgets + All default WordPress Widgets
Widgetized homepage (3 widget areas)
Widgetized sidebars
Widgetized footer
Custom logo upload
Custom login logo upload
Custom loading logo upload
Custom favicon upload
Custom navigation (2 locations)
Paginated posts
Password protected posts
Touchable slideshow
Background image upload
Heading background images upload
Favicon upload
Social media buttons
Social share buttons
MailChimp newsletter integration (optional)
Compatible with popular plugins (optional)

WooCommerce
Slider Revolution
Contact Form 7
SEOPress
WPML
Polylang
Loco Translate
MailChimp
Autoptimize
WP Super Cache
And more …

Child theme included
FREE lifetime updates
Automatic updates with Envato Market plugin (optional)
Extensive documentation
Top-notch support
And much more …
Requirements
Your server should meet the standard WordPress requirements (https://wordpress.org/about/requirements/)
and with PHP limits set to:
upload_max_filesize: 256M
memory_limit: 256M
post_max_size: 512M
max_input_time: 300
max_execution_time: 300
Need help? We are here for you
Please read our documentation – and then if you
will need some help or talk with us, please let us know via the comments or drop us an email through the contact
form.
Changelog

## [2.1.5] — 2023-02-08

- Fixed an issue with a bug in Safari 15.4+ with displaying images
- Fixed an issue with wider content than the viewport
- Improved compatibility with WooCommerce 7.3+
- Improved minor responsive issues
- Reworked mobile navigation
- Updated components

## [2.1.4] — 2023-01-19

- Improved compatibility with WordPress 6.1+ and Gutenberg 14+
- Improved compatibility with WooCommerce 7.2+
- Improved block editor integration
- Fixed issues with content image dimensions
- Fixed accessibility issues if using the shop sidebar
- Fixed minor bugs
- Enabled Gutenberg editor on the edit product page
- Updated WooCommerce templates
- Updated components
- Updated editor settings

## [2.1.3] — 2022-03-17

- Fixed issue with displaying social icons in the header
- Fixed CSS issues found in the CSS validator
- Updated translation configuration file
- Updated components

## [2.1.2] — 2022-02-17

- Added WooCommerce Single Product Gallery Slider as
  Default [Appearance > Customize > Muse > Shop > Product > Gallery Slider]
- Improved block editor integration
- Improved compatibility with WooCommerce 6.2
- Improved WooCommerce integration
- Improved minor accessibility issues
- Improved minor layout issues
- Improved minor design issues
- Updated translation files
- Updated components

## [2.1.1] — 2021-09-07

- Improved mobile navigation
- Improved accessibility of the mobile navigation
- Improved block editor integration
- Improved some blocks appearance
- Improved player styles
- Improved minor details
- Refactored templates
- Updated theme components

## [2.1.0] — 2021-08-10

- Added custom gradient presets for the editor
- Fixed errors in the W3C HTML validator
- Improved placeholder of the images
- Improved compatibility with WooCommerce 5.5+
- Improved editor appearance to be closer to the front-end content appearance
- Improved design consistency

## [2.0.8] — 2021-06-08

- Added new options to control the number of posts in sections on the homepage (Appearance > Customize > Muse >
  Homepage > SECTION)
- Updated theme components

## [2.0.7] — 2021-05-14

- Fixed issue with the pagination

## [2.0.6] — 2021-04-22

- Improved accessibility of WooCommerce integration
- Improved slideshow controls position
- Improved loading of Google fonts
- Improved blocks appearance
- Improved homepage sections

## [2.0.5] — 2021-02-21

- Fixed the bug with WooCommerce product with the sale price

## [2.0.4] — 2021-02-15

- Improved responsivity issues
- Improved accessibility
- Improved typography issues
- Improved design issues
- Improved compatibility with WooCommerce 5.0+

## [2.0.3] — 2020-10-01

- Improved overall typography
- Improved compatibility with WooCommerce 4.5+
- Updated imports

## [2.0.2] — 2020-08-23

- Improved structured data (rich snippets)
- Fixed minor bugs
- Updated components

## [2.0.1] — 2020-07-07

- Fixed minor bugs
- Updated components

## [2.0.0] — 2020-06-02

- Added new lazy loading of images
- Improved accessibility (WCAG 2.0, Level AAA compliant)
- Improved compatibility with WooCommerce 4.0+
- Improved compatibility with WordPress 5.4+
- Improved Gutenberg editor support
- Improved header images
- Improved layouts
- Improved design
- Refactored templates structure
- Refactored templates
- Updated components

## [1.2.0] — 2020-02-14

- Improved compatibility with WooCommerce 3.9+
- Fixed minor bugs

## [1.1.9] — 2019-07-19

- Fixed option to disable the page loading
- Fixed minor bugs
- Improved layouts

## [1.1.8] — 2019-07-15

- Fixed broken links of WooCommerce templates
- Updated components

## [1.1.7] — 2019-05-10

- Added navigation between posts on a single post page
- Improved compatibility with WooCommerce 3.6+
- Updated components

## [1.1.6] — 2019-03-10

- Improved Gutenberg editor support
- Improved layouts
- Improved compatibility with WooCommerce 3.5.5
- Updated components

## [1.1.5] — 2018-11-21

- Added Gutenberg editor support
- Improved compatibility with WooCommerce 3.5.1
- Updated components

## [1.1.4] — 2018-08-31

- Added option to enable/disable auto-hiding of the header (Appearance > Customize > Muse > Design > Header > Auto-hide)
- Updated components

## [1.1.3] — 2018-07-20

- Added option to display mobile navigation on desktop (Appearance > Customize > Muse > Design > Navigation > Mobile
  Navigation on Desktop)
- Added WPML config to child theme

## [1.1.2] — 2018-06-18

- Improved font settings

## [1.1.1] — 2018-06-14

- Improved compatibility with WooCommerce 3.4
- Updated components

## [1.1.0] — 2018-04-26

- Improved WPML Multilingual plugin support
- Improved page/post content
- Improved layouts
- Updated components
- Removed unused filters

## [1.0.9] — 2018-04-02

- Added new patterns
- Added single post sidebar
- Added czech translations / Přidány české překlady
- Improved widget image upload

## [1.0.8] — 2018-02-22

- Improved compatibility with WooCommerce 3.3.3
- Improved WooCommerce integration
- Improved layouts

## [1.0.7] — 2018-02-06

- Improved compatibility with WooCommerce 3.3.1

## [1.0.6] — 2018-02-06

- Added call to action color options (Appearance > Customize > Muse > Design > Call to Action)
- Added category color options (Appearance > Customize > Muse > Design > Category)
- Added new page template "Sitemap" to create a sitemap for users
- Added WooCommerce columns option (Appearance > Customize > Muse > Shop > Product Columns)
- Added WooCommerce 3.3 support
- Added Contact Form 7 plugin support

## [1.0.5] — 2018-01-25

- Added displaying of the past events
- Added new page template "Events - Upcoming + Past" 
- Added new page template "Events - Past" 
- Improved media player

## [1.0.4] — 2018-01-11

- Improved media player
- Improved styles
- Added "Galleries" section to the homepage
- Added option to hide product navigation on single product page (Appearance > Customize > Muse > Shop)
- Added page template "Page - Empty" 

## [1.0.3] — 2017-12-13

- Improved FitVids integration for iFrame embeds

## [1.0.2] — 2017-12-12

- Improved WooCommerce integration

## [1.0.1] — 2017-11-24

- Improved skin
- Added a Muse Shop importable demo

## [1.0.0] — 2017-11-20

- Initial Release

[ad_2]
Source