Description
[ad_1]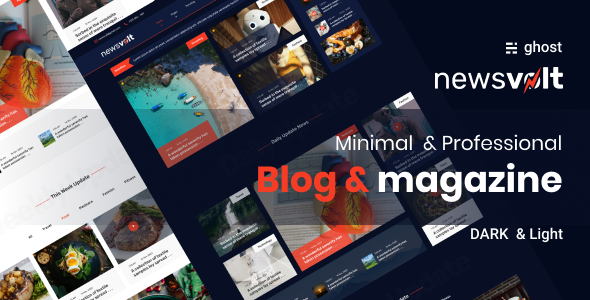 Newsvolt is a professional news and magazine ghost theme with highly focused on publishing and blogging platform. Newsvolt is very simple and easy to use on Ghost blogging platform for Newspapper, Magazine, Business, Personal blog.
Newsvolt comes with Dark and Light both version with switcher, unique homepage design, Membership features to make money and with a lot of options. It is very easy to customize attached with clean and clear documentation.
Newsvolt has different articles layout with and without sidebars. It supports Stripe payment system and instagram gallery integrations. Code syntax highlighter, responsive video frame and supported with latest ghost versions.
Compatible with Ghost version 5.0 and up
IMPORTANT
This is not a HTML template or WordPress theme. This is a ghost theme. It works with Ghost. We follow Envato Market Refund Rules. So no refund request will be accepted for mistaken purchase.
At ElectronThemes. you will find best quality ghost themes that will be easy to use for your website and publications. You can get inspirations with live showcase that our lovely customers using.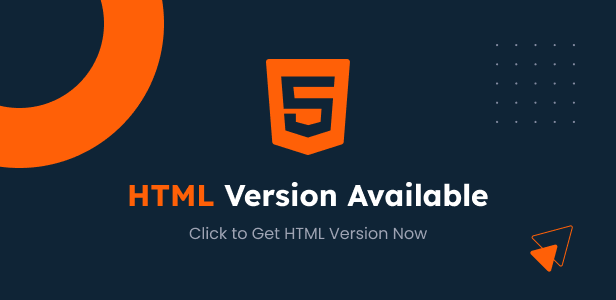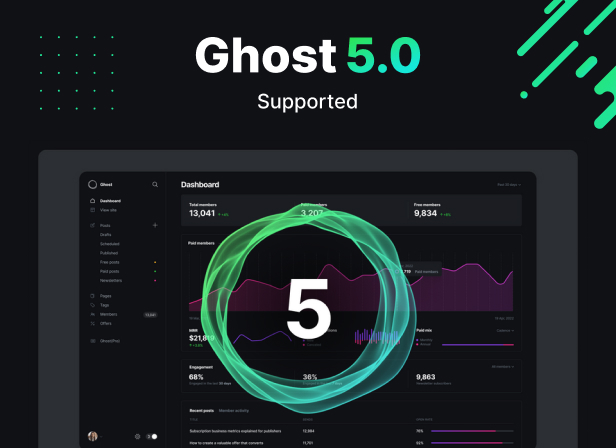 General Features
Light, Dark and Auto NEW color scheme
Compatible with Ghost 5.x
Responsive design
News and Magazine design
W3c validated code
Wel documented
Lightweight and super fast
Updates regularly
Google fonts
Lazy image loading
Responsive image
Development friendly and easy customizable
Build with SASS
Multiple Google font support NEW
RTL version added NEW
Table of contents added NEW
Blog page added NEW
Supported Inbuilt Ghost features
Translation ready English included
Members & subscriptions
Responsive images
Publication title and description
Publication logo
Post, page, tag and author page
Author avatar, bio, location, website and social accounts
Tag cover and description
Primary tag in post-cards
Multiple authors
Koenig editor
Markdown card
Bookmark card
Gallery card
Image card with normal, wide and full width
Secondary navigation
Featured post and page
Reading time in post view
Next and previous post navigation
Social accounts
Responsive YouTube, Vimeo, SoundCloud, Spotify, twitter, Instagram and all other embed.
Link Bookmarks
Free public review for Mamber or Paid post
Membership Tiers
Ghost Native Comment
Ghost Native Search
Additional theme features
Light and Dark version
Custom Authors page
Custom Tags page
Custom Contact page
Instagram image gallery
Post Category
Post Left Sidebar
Post Right Sidebar
Post Fullwidth
Custom Error Page
Header top Mail and phone number
Social Profiles
Search option for posts
Post Navigation Previous and Next posts
Related Posts
Footer contact information
SVG Icons
Responsive table
Responsive videos
Author profiles in post
Copy to share links
Divider
Members & subscriptions Features
Custom Membership Page
Custom Signup Page
Custom Signin Page
Custom Account Page
Subscriber only post
Paid Members only post
Membership Tiers
Account details
Account navigation on header
Edit billing info option
Custom currency support
Cancel and Continue subscrption button
Payment Testing dummy data
To test the paid subscription do not use actual card details. Use the live demo site using any of the stripe's test card numbers and details. Here you can find the test card list.
Testing speed
PageSpeed Insights: 95 points for desktop
Pingdom tools: 93 points – Performance Grade "A"
Ghost Scan – 100/100
W3C Markup validation Service – No errors or warnings to show
Quick Support
Take support with Mail: Contact us
Credit
All photos are used for demo from Unsplash
Changelog
We are showing all of our change log here. You can find our regular updates based on version.

VERSION – 2.3.3: RELEASE ON 23 May 2022
---------------------------------------------------------
* FIXED: Author Image design changed
* FIXED: Image height issues for post page
* Removed all deprecated code
* Small css issues fixed and improvement performance

[+] CHANGED FILES
    assets/css/style.css
    partials/social-share.hbs
    partials/post-default.hbs
    partials/post-full-width-content.hbs
    partials/post-table-of-content.hbs
    partials/footer.hbs
    partials/post-card/next-card.hbs
    partials/post-card/prev-card.hbs
    blog.hbs
    package.json
    post.hbs

[-] REMOVED FILES:
    partials/comments/cove-comments.hbs
    partials/comments/disqus-comment.hbs


VERSION – 2.3.2: RELEASE ON 20 February 2022
---------------------------------------------------------
* ADDED: Sticky Navbar
* FIXED: Table of Content issues fixed
* FIXED: Table design and responsive issues fixed
* FIXED: Search bar issues fixed
* FIXED: Image popup issues fixed
* Small css issues fixed

[+] CHANGED FILES
    assets/css/style.css
    assets/scss/_header.scss
    assets/scss/_footer.scss
    assets/scss/_sidebar.scss
    assets/scss/_post.scss
    assets/scss/_related-posts.scss
    assets/scss/_search.scss
    assets/scss/_popular-tags.scss
    assets/js/single.js
    partials/popular-tags.hbs
    custom-post-full-width.hbs
    custom-post-left-sidebar.hbs
    custom-post-right-sidebar.hbs
    custom-post-with-table-of-content.hbs
    default.hbs
    post.hbs
    package.json


VERSION – 2.3.1: RELEASE ON 20 November 2022
---------------------------------------------------------
* FIXED: Dark & light mode Issue fixed
* FIXED: Membership tiers issue fixed
* Small css issues fixed

[+] CHANGED FILES
    assets/css/style.css
    assets/scss/_variables.scss
    assets/scss/_post.scss
    partials/members/pricing-tables/pricing-table.hbs
    package.json


VERSION – 2.3.0: RELEASE ON 12 November 2022
---------------------------------------------------------
* ADDED: Auto color mode support
* ADDED: RTL version support
* ADDED: Multiple font support
* ADDED: Blog page
* ADDED: Table of contents added
* Small css issues fixed
* performance improvements

[+] CHANGED FILES
    assets/css/style.css
    assets/scss/style.scss
    assets/scss/_header.scss
    assets/scss/_tag.scss
    assets/scss/_tag-style-2.scss
    assets/scss/_tag-style-4.scss
    assets/scss/_variables.scss
    assets/scss/_dark-version.scss
    assets/scss/_reset.scss
    assets/scss/_gallery.scss
    assets/scss/_post.scss
    assets/scss/_toc.scss
    assets/scss/_featured.scss
    assets/scss/subscribe.scss
    assets/scss/_membership.scss
    assets/scss/_responsive.scss
    index.hbs
    default.hbs
    package.json
    post.hbs
    routes.yaml
    error.hbs
    error-404.hbs
    partials/navigation.hbs
    partials/header.hbs
    partials/post-header.hbs
    partials/post-default.hbs
    partials/footer.hbs
    tag.hbs
    partials/subscribe.hbs
    partials/tags/tag-style-5.hbs
    partials/tags/tag-style-6.hbs
    partials/tags/tag-style-4.hbs
    partials/tags/tag-style-3.hbs
    custom-post-right-sidebar.hbs
    custom-post-left-sidebar.hbs
    custom-post-with-table-of-content.hbs
    custom-post-full-width.hbs
    partials/post-full-width-content.hbs
    partials/post-table-of-content.hbs
    partials/comments/cove-comments.hbs
    partials/comments/disqus-comment.hbs

[+] NEWLY ADDED FILES
    assets/scss/_rtl.scss
    blog.hbs
    partials/google-fonts.hbs



VERSION – 2.2.2: RELEASE ON 22 August 2022
---------------------------------------------------------
* ADDED: Ghost Native Comment Support
* ADDED: Ghost Native Search Support
* ADDED: Contact form endpoint option in dashboard
* Small css issues fixed
* REMOVED: Related posts custom option removed

[+] CHANGED FILES
    assets/css/style.css
    assets/scss/_header.scss
    assets/scss/_reset.scss
    assets/scss/_post.scss
    locales/en.json
    partials/contact-form.hbs
    partials/header.hbs
    partials/post-full-width-content.hbs
    partials/navigation-sec.hbs
    partials/related_posts.hbs
    partials/post-default.hbs
    custom-post-full-width.hbs
    custom-post-left-sidebar.hbs
    custom-post-right-sidebar.hbs
    post.hbs
    package.json

[+] ADDED FILES:
    partials/comments/native-comments.hbs


VERSION – 2.2.1: RELEASE ON 23 June 2022
---------------------------------------------------------
* Able to change Monthly switcher from theme file
* Small css issues fixed

[+] CHANGED FILES
    assets/css/style.css
    assets/scss/_membership.scss
    custom-membership.hbs
    custom-account.hbs
    default.hbs
    package.json
    partials/members/pricing-tables/pricing-table.hbs


VERSION – 2.2.0: RELEASE ON 29 May 2022
---------------------------------------------------------
* Added Support for Ghost 5.0
* Removed all deprecated code
* Small css issues fixed
* Updated English translation file

[+] CHANGED FILES
    assets/scss/_membership.scss
    assets/css/style.css
    custom-membership.hbs
    custom-account.hbs
    default.hbs
    package.json

[+] NEWLY ADDED FILES
    partials/members/pricing-tables/pricing-plan.hbs

[-] DELETED FILES
    partials/members/pricing-tables/pricing-monthly.hbs


VERSION – 2.1.0: RELEASE ON 05 MARCH 2022
---------------------------------------------------------
* Added new feature:
    - color scheme dark and light mode
    - dark mode logo
    - search API key input box
    - post layout
    - comment option disqus & cove added
    - treanding post on/off option
    - show header top on/off option
    - copyright and about text change option
. Mejor changes on style section style.css and style.scss
. Updated deprecated functions
. Small bug fixes and performance improvements

CHANGED FILES
[+] style.css (All css file)
[+] style.scss (All scss file)
[+] default.hbs
[+] post.hbs
[+] custom-authors.hbs
[+] custom-post-full-width.hbs
[+] custom-post-left-sidebar.hbs
[+] package.json
[+] partials/header-top.hbs
[+] partials/header.hbs
[+] partials/logo.hbs
[+] partials/navigation.hbs
[+] partials/hero-section.hbs
[+] partials/popular-tags.hbs
[+] partials/tags/tag-style-2.hbs
[+] partials/footer.hbs
[+] partials/members/paid-post-box.hbs
[+] partials/members/members-navigation.hbs
[+] partials/related_posts.hbs
[+] partials/ads-banner/page-banner.hbs
[+] partials/ads-banner/sidebar-ads.hbs
[+] partials/comments/cove-comments.hbs
[+] assets/js/scripts.js
[+] assets/js/single.js

NEW ADDED FIELS
[+] custom-post-right-sidebar.hbs
[+] partials/post-default.hbs
[+] partials/post-full-width-content.hbs
[+] partials/comments/cove-comments.hbs
[+] partials/comments/disqus-comment.hbs

DETETED FILES
[-] partials/disqus/disqus-comment.hbs


VERSION – 2.0.2: RELEASE ON 12 APRIL 2021
---------------------------------------------------------
∙ Fixed: 
    1. Mobile menu icon fixed
    2. Search api version fixed

[+] CHANGED FILES
    scripts.js
    package.json


VERSION – 2.0.1: RELEASE ON 29 MARCH 2021
---------------------------------------------------------
∙ Fixed: Dark mode fixed on first click

[+] CHANGED FILES
    scripts.js
    package.json


VERSION – 2.0.0: RELEASE ON 25 MARCH 2021
---------------------------------------------------------
∙ Added: Support for Ghost 4.0
∙ Added: Support for 'Public preview' for members posts
∙ Added: Support for new {{price plan}} helper
∙ Improved: Removed {{@labs.members}}
∙ Improved: some other few issues fixed

[+] CHANGED FILES
    default.hbs
    package.json
    partials/members/members-navigation.hbs
    partials/members/pricing-tables/plan-free.hbs
    partials/members/pricing-tables/plan-monthly.hbs
    partials/members/pricing-tables/plan-yearly.hbs
    partials/members/subscriber-information.hbs
    partials/members/visibility-paid.hbs
    partials/subscribe.hbs


VERSION – 1.0.0: RELEASE ON 11 MARCH 2021
----------------------------------------------------------
[+] Initial Release  

[ad_2]
Source