[ad_1]
Every day, people tune in to AM radio stations to catch up on breaking news, listen to a ballgame or make their commute more pleasant.
But automakers like Tesla, BMW, Volvo, Mazda, Rivian and Volkswagen have been dropping AM radio stations from their electric vehicles, saying the electric motor interferes with the frequency, causing static. A growing number of automakers have been looking at phasing out AM radio altogether, even for vehicles powered by traditional internal combustion engines, instead pushing satellite radio and Bluetooth connections that let people listen to podcasts and downloaded music from their smartphones.
Congress has proposed bipartisan legislation that would mandate AM radio continue to be offered free of charge in new vehicles rolling off the assembly line. The federal pressure caused Ford to reverse course and keep AM radio after its next software update.
Since many people mostly listen to the radio while driving, a phasing out of AM radio from many vehicles would potentially have an impact on Northwest Indiana AM radio stations like WJOB in Hammond, WNDZ in Portage, WWCA Relevant Radio in Gary, WLTH community talk radio in Gary, WIMS in Michigan City, WAKE in Valparaiso, WKVI — Kountry KVI in Knox and WLOI in LaPorte. 
The Northwest Indiana stations run the gamut of everything from country music and classic rock to news and Catholic talk. Many Region residents also regularly tune in to AM radio stations in Chicago, like The Score, WGN, WLS, WBBM and ESPN 1000.
Nielsen estimates as much as 74% of AM radio listening happens in the car, often during the morning and afternoon commutes that are deemed primetime by broadcasters.
The National Association of Broadcasters has been leading a campaign to save AM radio, which it estimates 82 million people rely upon for news, weather and emergency alerts, and supports 2.28 million jobs. The trade association said Indiana has 31 commercial AM radio stations, which support 44,721 jobs and have an economic impact of $19.49 billion in the Hoosier State.
National Association of Broadcasters President and CEO Curtis LeGeyt said tens of millions of people depend on such stations for information, entertainment and matters of public safety.
"As the backbone of the Emergency Alert System, AM radio is instrumental in promptly disseminating vital information across all mediums during crises, ensuring that communities remain safe and well-informed," LeGeyt said. "America's local broadcasters applaud the bill's authors and supporters for recognizing AM radio's critical role in our nation's public safety infrastructure."
James "JED" Dedelow, the owner and morning radio host at WJOB, said AM radio stations need to adapt to a changing landscape.
"It's a wake-up call for all local media — innovate or die. We have operated according to this edict for two decades, investing untold resources in new technologies. Some panned out. Some didn't," he said. "Finally, though, one investment — streaming video — is starting to get accepted by local audiences. We just got asked by the Indiana Broadcasters Association to speak on how to turn a traditional radio station into a streaming video network. And, of course, we're partnering with The Times to do 219 News Now. There's tremendous upside for all local media — if you just make the commitment to innovate."
Long dubbed "The Voice of the Region" and now "The Voice and Face of the Region," WJOB has been a mainstay in Northwest Indiana for 99 years. 
"WJOB is more than just a tower, a transmitter and a dial in the car," Dedelow said. "The important thing is to preserve the spirit. It's really good and pure and a beautiful thing. It's important to move it into the new era of the internet. We have stayed on top of technology. When this stuff comes up, we want to present the spirit in whatever form it may come."
WJOB has long broadcast on 1230 AM but in recent years has simulcast on 104.7 FM as well. It also streams live online at JEDradio.com and broadcasts video on its website, app, media and through Roku.
"We've invested heavily in JED TV and streaming video," he said. "We do a lot of podcasting and stream our audio stuff. We put out our audio and video on so many places. We don't want it to wither away. We want to not just preserve it but strengthen it. Local media, that's what it's all about."
AM radio stations in smaller markets likely will suffer if fewer and fewer vehicles offer it standard, Dedelow said. But many stations have been investing in technology to maintain local audio, such as by offering streaming and podcasts to cater to an increasingly online market where people are becoming more likely to tune in their phones or laptops.
"It's a moment to strengthen the brand," he said. "This is something we thought could happen, which is why we sent our signal out to nine different places. It's on Roku, Amazon, Facebook Live and our app. We spread it out so people can listen or watch however they want to. The important thing is to preserve the spirit of the local radio station. WJOB has been around for 99 years and we want it to be around for another 99 years. We ask how can we be around forever."
New technologies have empowered local radio stations to reach listeners in new ways and more ways, Dedelow said.
"A local station strengthens an area," he said. "We provide cohesiveness to the Region."
WJOB has experimented with many new technologies over the years, not all of which have worked out. Through trial and error, it's tried to reach audiences where they're already spending time.
"Streaming video gave us something we have had before," he said. "The Region hasn't had a commercial television station. But now a lot of people put us on to watch games, sports, news our talk shows. All the television is from Chicago. People are starved for the local stuff. This is for the Region, by the Region."
The technology keeps getting cheaper and has been improving rapidly, making it easier for AM stations to adapt, Dedelow said.
"Right now on Roku, you can download JED TV and put it next to CNN, Fox, ESPN and Disney. You can put it up on your screen in your living room," he said. "That was so difficult even five years ago but now we're on the same playing field as the big national and international media companies."
The bulk of listeners still listen in the car but more have been listening via streaming, such as when taking the South Shore Line into the city.
"We're a huge supporter of AM radio but there are a lot of other options that weren't there 15 years ago to get our content out," he said. "We put our content in all sorts of different places. There seems to be a touting of the death knell of AM radio or that it's on the precipice but the other side of that coin is that there's amazing opportunities at the local level to do things we were able to do 25 years ago to get information flowing out of local communities."
NWI Business Ins and Outs: Maple + Bacon, deli and Divalicious Desserts Bakery & Cafe opening
Open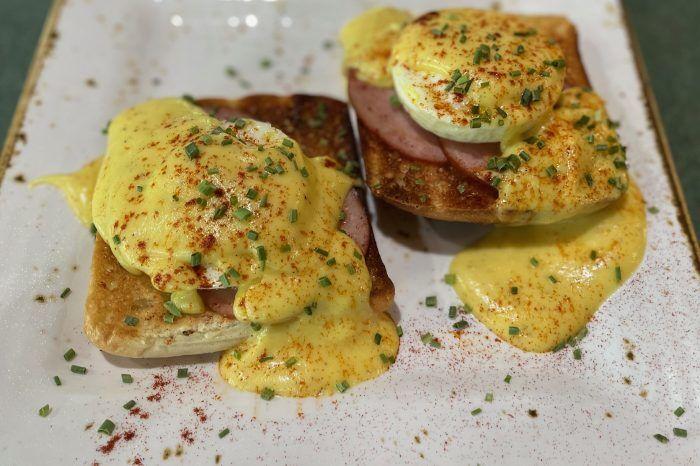 Open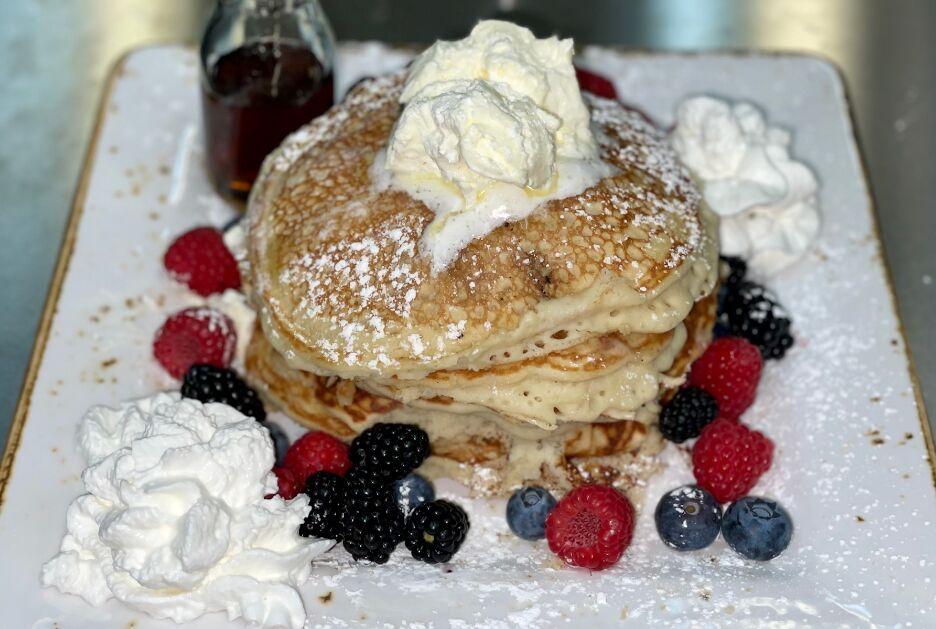 Open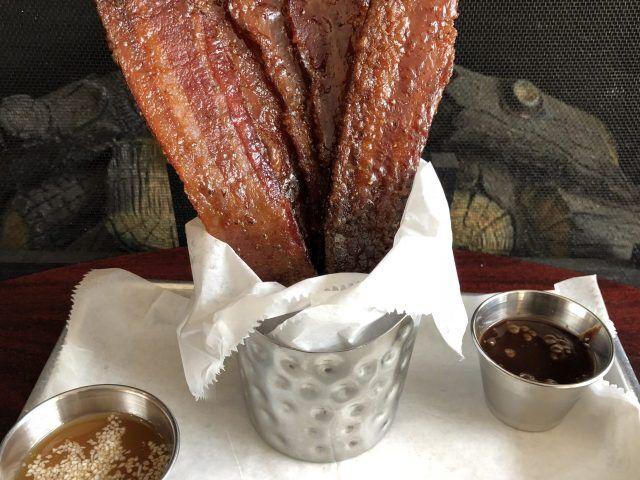 Coming soon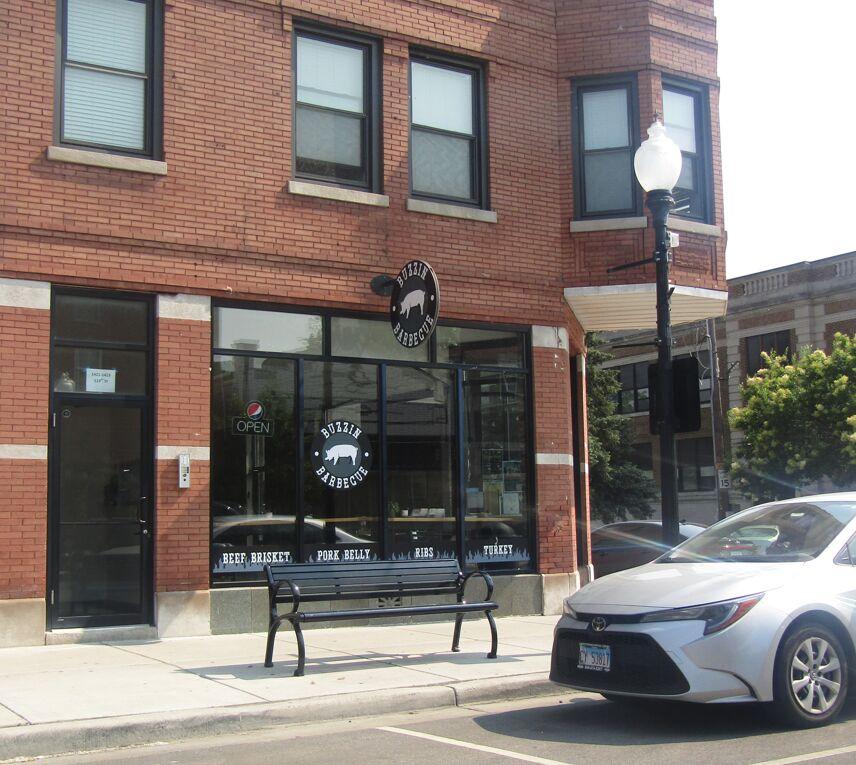 Open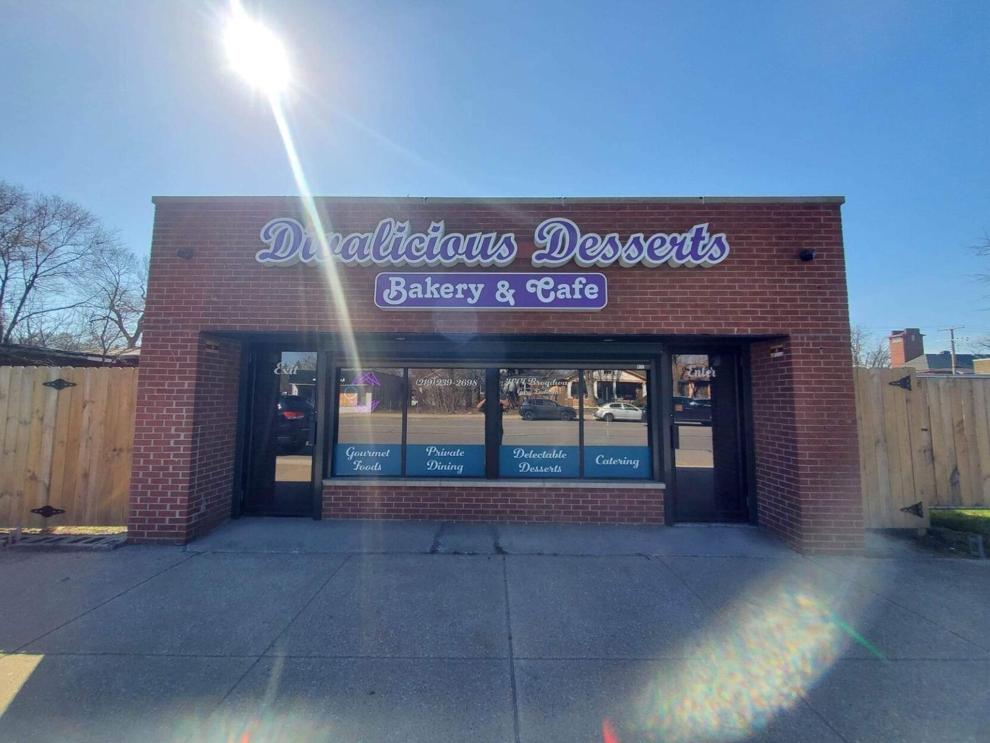 Open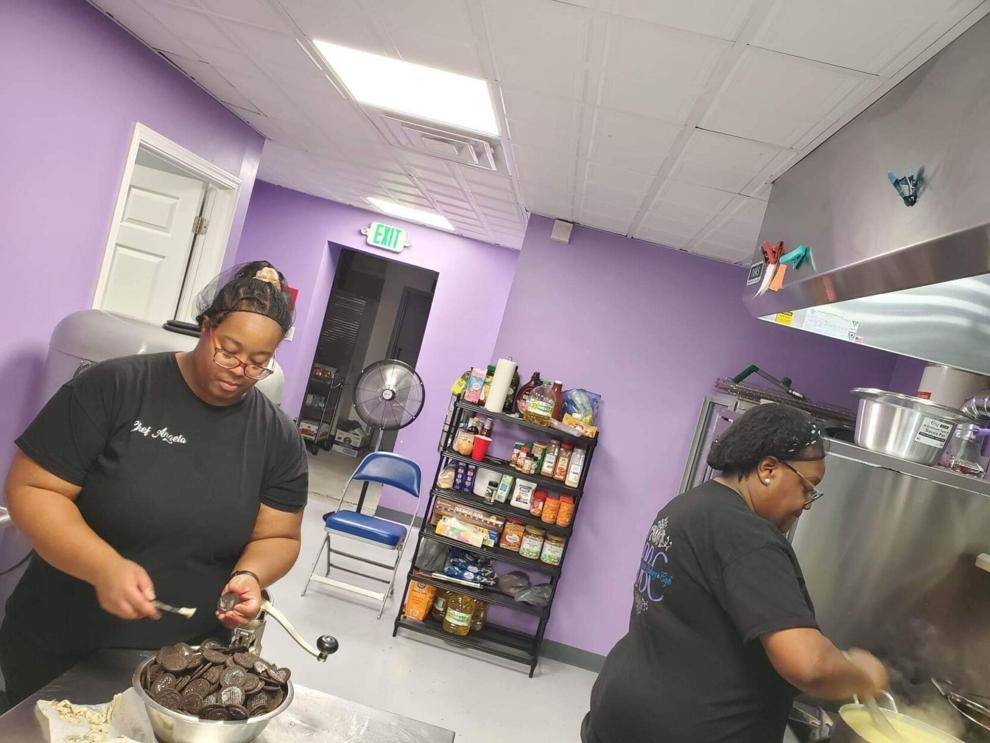 Open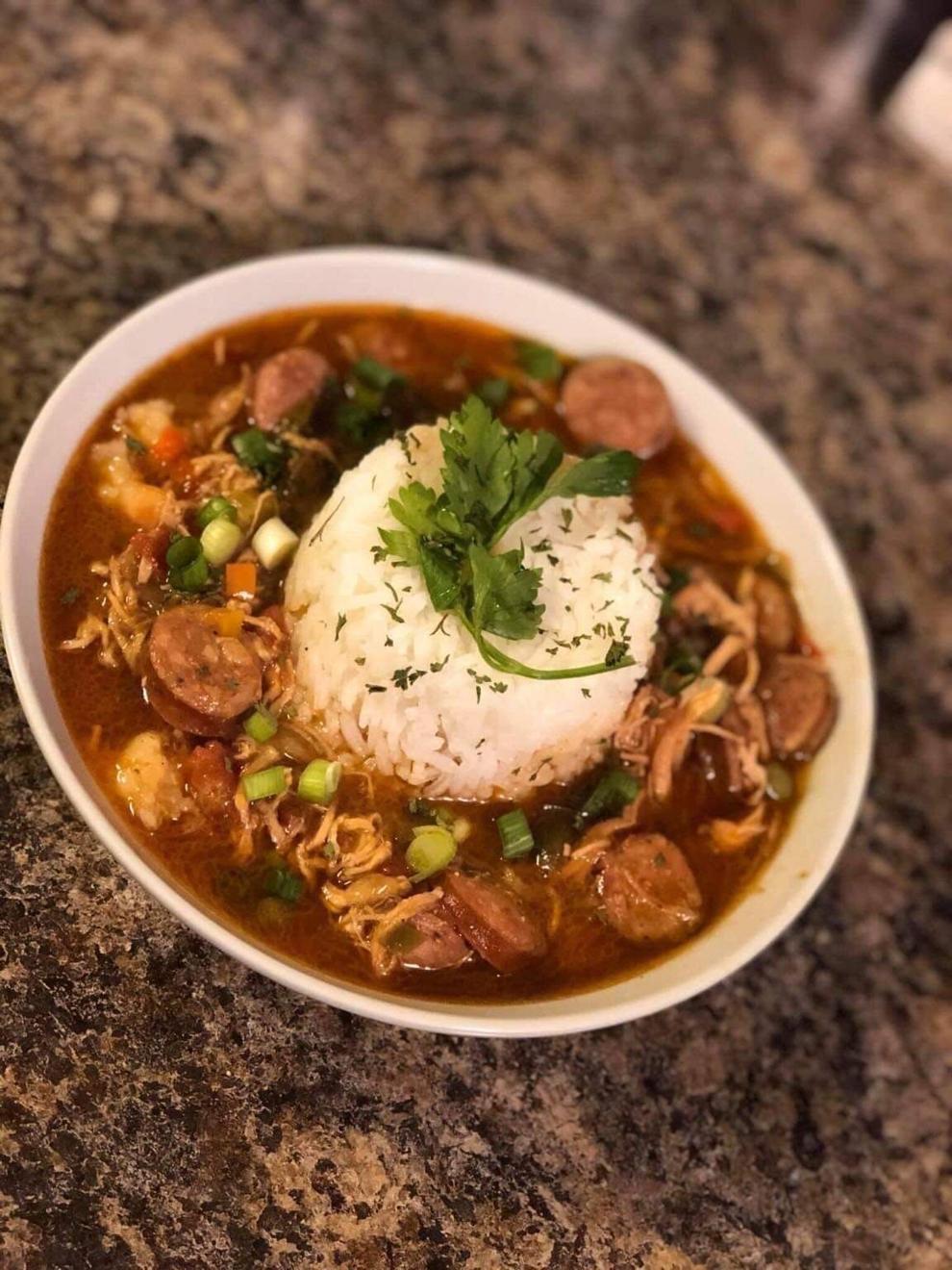 NWI Business Ins and Outs: Pierogi stand, Brown Skin Coffee and Alpha Family Resale opening; Ixxa and Dan's Pierogies updating
[ad_2]
Source link