[ad_1]
Good Tuesday morning.
Welcome to the world — Hunter Powell Mulicka was born July 7 at 21 inches, 8lb. 10oz. to Rep. Jenna Persons-Mulicka and her husband David. Mom says the baby is home, happy and healthy. Congratulations to all!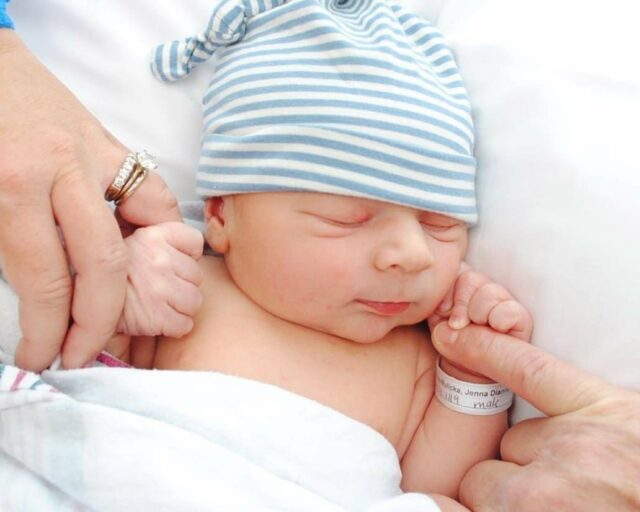 ___
AARP Florida is bringing on Rick DelaHaya as its statewide communications director and Maryanna Antoldi as its associate state director of communications in Orlando and Jacksonville.
"I am excited that we have added two expert communicators to the AARP Florida team. Rick brings extensive communications and leadership experience that will continue to help us advance our mission across Florida," AARP Florida State Director Jeff Johnson said.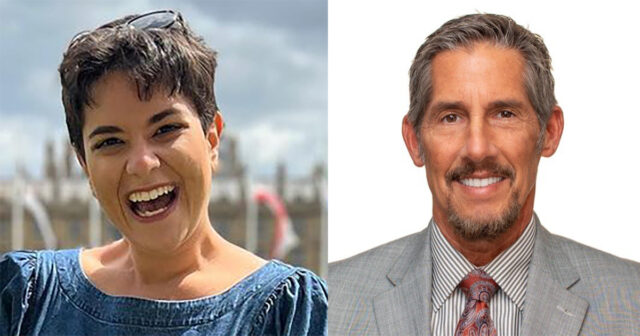 "The common thread in Rick's diverse career has been a commitment to communicate for social impact, which makes him a great fit here. He will be a key member on our leadership team."
DelaHaya has more than 20 years of experience in public relations and communications, most recently as the public relations and media manager at Virginia Natural Gas. He previously worked as a media relations supervisor at Gulf Power.
At AARP, he will oversee messaging across paid, earned, social and digital media, as well as within AARP's publications. He will lead a team of five staff members throughout the state while serving as lead manager of the Tallahassee AARP office.
Antoldi is a graduate of Fordham University, where she earned bachelor's degrees in journalism and English. She previously worked for Disney, where she developed visual and strategic employee communication for two theme parks as well as business-to-business efforts in the company's Consumer Products, Games and Publishing division.
"Maryanna's background in writing, editing and strategic communications will be an asset for AARP's growth in the Central Florida and Jacksonville regions. She has a passion for AARP and the people we represent that really shines through. We are confident that she will help us strengthen AARP's impact in these Florida communities," Johnson said.
___
Gov. Ron DeSantis may have won re-election in a landslide, but Florida Republicans are lukewarm on his presidential campaign.
New polling from Florida Atlantic University shows that if Florida held its 2024 Presidential Primary today, former President Donald Trump would cruise with 50% of the vote to DeSantis' 30%.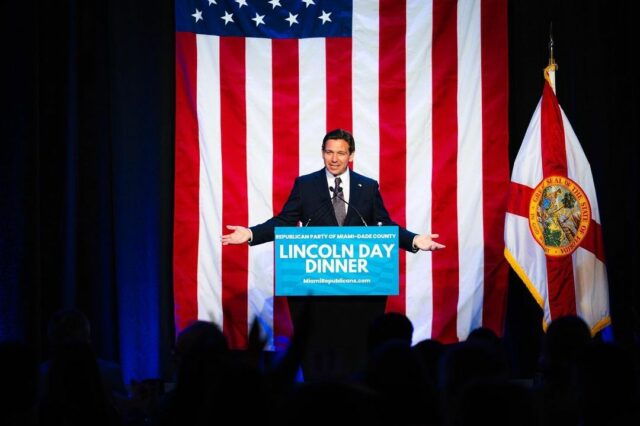 Double-digit deficits have been par for the course for DeSantis 2024 since the campaign launched in late May, but early polling has largely focused on early nominating states — the last poll of the Florida primary race came before DeSantis declared his candidacy.
Still, DeSantis is faring better than he was in April when FAU found a 37-point gap between the two Florida men.
"The poll highlights Donald Trump's quite durable support. He does especially well with white working-class voters, who have consistently formed a steadfast base for the former president," said FAU political science professor Kevin Wagner, Ph.D. "This persistent support continues to bolster Trump's strong and steady position within the party."
The poll, conducted June 27-July 1, does provide a couple of positive angles for the Governor. He remains the stronger candidate in a head-to-head with President Joe Biden — he's up 13 points compared to 10 for Trump — and most Floridians (54%) say he's doing a good job as Governor, including about two in five who "strongly approve."
His popularity spans young, old, White and Hispanic voters, though he is underwater with Black voters. The electorate is less sold on Trump, who sports a plus-3 rating with 50% of respondents viewing him favorably.
DeSantis' approval also carries into one of the most contentious fights picked by the second-term Governor: his battle with The Walt Disney Co. Voters aren't exactly enthused, but more are lining up behind the Governor (47%) than the Mouse (43%).
— DAYS UNTIL —
'Mission Impossible: Dead Reckoning — Part One' premieres — 1; Florida Chamber 37th Annual Environmental Permitting Summer School — 7; new Steph Curry documentary premieres — 10; Lionel Messi to make his Major League Soccer debut with Inter Miami CF — 10; Christopher Nolan's 'Oppenheimer' premieres — 10; DeSantis to speak in Iowa at Rep. Ashley Hinson's annual BBQ Bash — 25; 'Billions' final season premieres — 31; Beyoncé's 'Renaissance' tour in Tampa — 36; Port Orange, Lake Helen, Ponce Inlet to hold elections — 42; The first GOP Presidential Primary debate — 43; 'Ahsoka' premieres on Disney+ — 43; The U.S. Open begins — 48; 2023 Florida Chamber Technology & Innovation Solution Summit — 51; Florida House Fall 2023 Interim Committee Meetings begin — 69; Martin Scorsese's 'Killers of the Flower Moon' premieres — 87; 2023 Florida Chamber Annual Meeting & Future of Florida Forum — 104; 'Dune: Part Two' premieres — 115; Suncoast Tiger Bay Club hosts 'Evening with the Tigers' — 119; 'Captain Marvel 2′ premieres — 122; Formula 1 will take over the Las Vegas Strip — 128; Ridley Scott's 'Napoleon' premieres — 134; Florida TaxWatch's Annual Meeting begins — 141; 2023 Florida Chamber Annual Insurance Summit — 155; Florida's 2024 Regular Session begins — 182; Florida TaxWatch's State of the Taxpayer Dinner — 190; South Carolina Democratic Primary — 207; New Hampshire and Nevada Democratic Primaries — 210; Georgia Democratic Primary — 216; South Carolina GOP holds first-in-the-South Primary — 227; Michigan Democratic Primary — 233; 'A Quiet Place: Day One' premieres — 243; 2024 Oscars — 245; 'Spider-Man: Across the Spider-Verse' Part 2 premieres — 262; 'Deadpool 3' premieres — 297; 'Kingdom of the Planet of the Apes' premieres — 317; Opening Ceremony of the 2024 Olympic Games — 381; 'Captain America: Brave New World' premieres — 381; New 'Alien' premieres — 402; Georgia Tech to face Florida State in 2024 opener in Dublin — 410; 'Thunderbolts' premieres — 528; 'Blade' reboot premieres — 584; 'Fantastic Four' reboot premieres — 661; 'Moana' premieres — 717; 'Avatar 3' premieres — 892; 'Avengers: The Kang Dynasty' premieres — 1,025; Untitled 'Star Wars' movie premieres — 1,047; Another untitled 'Star Wars' movie premieres — 1,260; 'Avengers: Secret Wars' premieres — 1,399; 'Avatar 4' premieres — 2,355; 'Avatar 5' premieres — 2,718.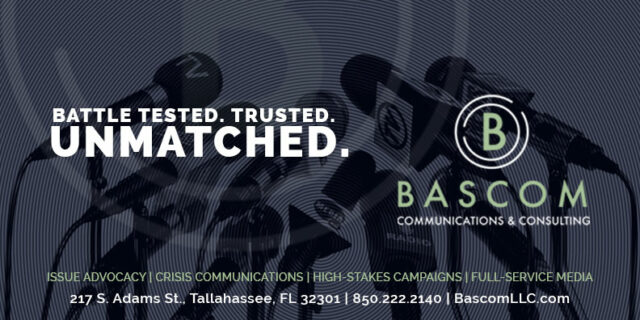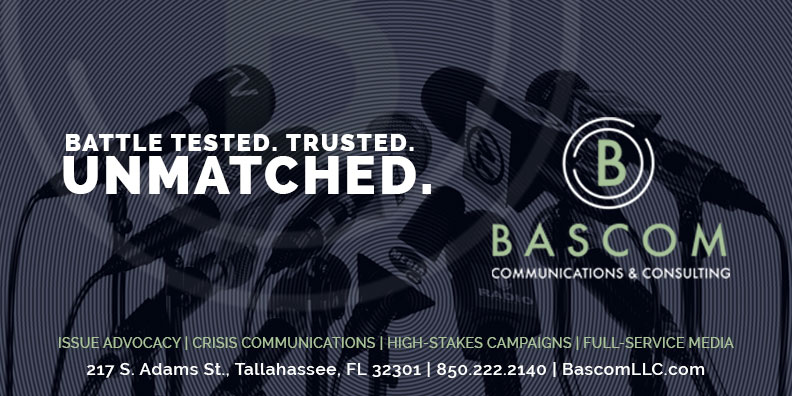 — TOP STORY —
"The influencer who came to Congress" via Eric Cortellessa of Time magazine — Rep. Anna Paulina Luna got her start by cultivating a following as the director of Hispanic outreach for the conservative advocacy group Turning Point USA, where she worked under the tutelage of Charlie Kirk and his fellow instigator Candace Owens to learn the craft of provocative internet virality. Soon, she used her digital prowess to win a House seat in West Florida. Luna now has more followers on all social media platforms combined — more than 1.3 million — than any other GOP first termer.
And after only a few months in Washington, she has made it clear she's on a mission to disrupt the governing class.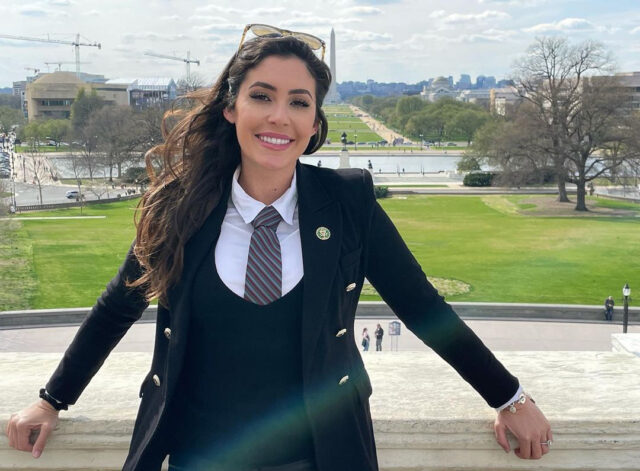 Whether that can result in substantive policy wins, or tangible benefits for her constituents, remains to be seen. Republicans hold only a slim House majority and remain thwarted by President Joe Biden's veto. So far, Luna's been mostly focused on the GOP-led investigations into the Biden administration and Donald Trump-style acts of retribution. Her adversaries deride her as a bomb thrower who cares more about creating a spectacle than passing legislation.
"There are a number of members here who are just kind of ugly performance artists," Adam Schiff told reporters. "It's all about getting attention."
But even her critics recognize her potential to harness a new generation of crusading right-wing populists.
Inside her office last month, Luna spoke of the liberating power of using alternative media — the instrument through which she can both channel and ignite the base's grievances — to circumvent the mainstream press.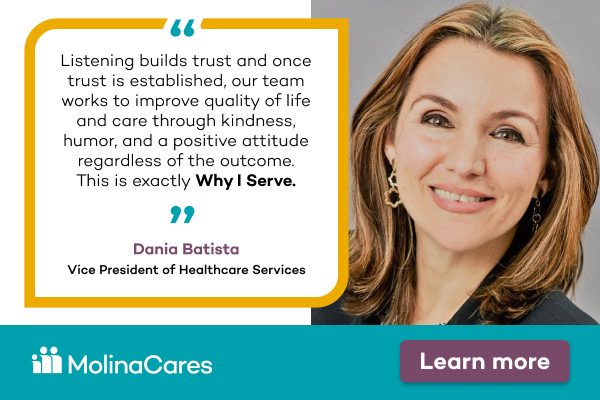 — THE TRAIL —
"Ron DeSantis GOP nomination odds drop below 15%" via A.G. Gancarski of Florida Politics — The Governor is at 14.71% likelihood to win the GOP presidential nomination, well below Trump's 68.97% on the Smarkets online betting exchange platform. Other names are much farther back, starting with former Amb. Nikki Haley (3.33%), South Carolina U.S. Sen. Tim Scott (2.5%), and former Vice President Mike Pence (2.27%). Talk show host Tucker Carlson, former New Jersey Gov. Chris Christie, author Vivek Ramaswamy, and Virginia Gov. Glenn Youngkin are all above 1%. Other Florida options include Sen. Marco Rubio, at 0.34%, and Sen. Rick Scott, at 0.1%. Other Trump options include Ivanka at 0.2%, and Eric and Donald Jr., each at 0.1%. Still not on the board: Miami Mayor Francis Suarez, in a sign his campaign is not taken seriously by these investors.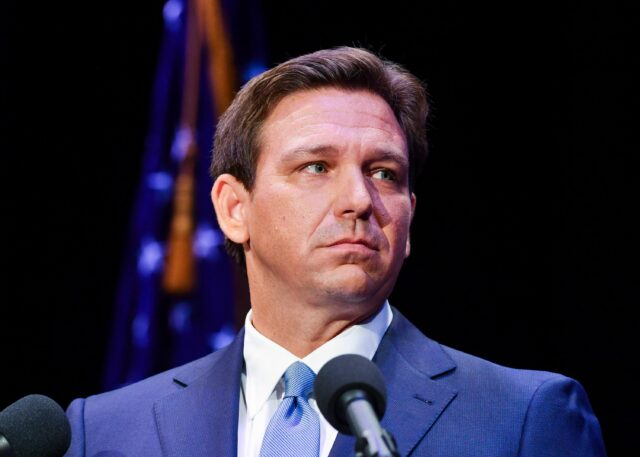 "DeSantis defends chances against Trump, despite major gap in early polls: 'We've worked really hard'" via Will McDuffie and Hannah Demissie of ABC News — DeSantis is defending his lagging poll numbers behind Trump early in the 2024 Republican presidential primary. DeSantis, who easily won reelection last year and became one of his party's most recognizable faces, has been pressed about his standing in the primary field during multiple interviews in recent days. While he maintains he didn't expect immediate success when he announced his White House bid, in May, he's also brushed off his second-place performance so far as a media concoction. He claimed that recent negative headlines were "narratives" devised by a mainstream press dedicated to sinking his chance to be President since the press "does not want me to be the nominee."
—"A snapshot of 2024 candidates' financial strength is coming up" via Rebecca Davis O'Brien of The New York Times
"Iowa ad echoes DeSantis LGBTQ video, 'praises' Trump support of gay rights" via Steven Lemongello of the Orlando Sentinel — Days after a controversial anti-LGBTQ video boosted by the DeSantis campaign was pulled from the web, a new mailer with a similar message is hitting mailboxes in Iowa. The Iowa political blog Bleeding Heartland reported Saturday that the mailer, from the mysterious group "Advancing Our Values," seemingly praises Trump for having "stood up for marriage equality and trans rights." A large "Thank you, President Trump" is underlined in rainbow colors, while a banner in the transgender flag colors calls Trump "a transgender trailblazer," Bleeding Heartland reported.
"DeSantis is betting the farm on trans hate" via Christina Cauterucci of Slate — On the last day of June, a Twitter account for DeSantis posted a video celebrating his yearslong assault on LGBTQ+ Floridians. It starts by painting DeSantis' most formidable competitor for the 2024 GOP presidential nomination, Trump, as a virtual trans-rights icon. To bumping club music, scenes flash of the former President shaking hands with Caitlyn Jenner and saying Jenner could use the restroom of her choice in Trump Tower. There's a clip of Trump telling Barbara Walters that he'd support trans women who enter the Miss Universe competition. The second half of the video salutes DeSantis' extreme transphobia, using the iconography and aesthetics of the uber-online far right.
"Trump, DeSantis draw on two different pools of Republicans for Florida endorsements" via Kevin Derby of Florida Daily — In the early stages of the 2024 Republican presidential primaries, Trump and DeSantis have drawn on two different pools of support in the Sunshine State. Trump has reeled in the support of most of the Florida delegation on Capitol Hill. GOP U.S. Reps. Gus Bilirakis, Vern Buchanan, Byron Donalds, Matt Gaetz, Carlos Gimenez, Anna Paulina Luna, Brian Mast, John Rutherford, Greg Steube, Michael Waltz and Dan Webster are backing Trump. DeSantis has relied heavily on endorsements from state legislators and officials as he looks to nail down Florida. Lt. Gov. Jeanette Nuñez and Attorney General Ashley Moody have endorsed the Governor. So have dozens of state legislators, including Senate President Kathleen Passidomo and House Speaker Paul Renner.
"Trump, DeSantis begin eyeing Super Tuesday states" via The Associated Press — As the Republican Presidential Primary intensifies this Summer, most White House hopefuls are devoting their time to events in Iowa and New Hampshire, the states that kick off the nomination process early next year. Not DeSantis or Trump. DeSantis will address more than 1,500 faithful Republicans on Saturday at Nashville's Music City Center. A few weeks later, Trump will swing through Alabama to headline the state GOP's biggest event of the Summer. Trump, the early GOP front-runner, and DeSantis, who is trailing him for second place, are hardly ignoring voters in the states that jump-start the Republican contest.
"DeSantis dismisses 'absurd' Gavin Newsom demand for federal migrant flight probe" via A.G. Gancarski of Florida Politics — DeSantis thinks a federal investigation of the state's migrant flights is "absurd," suggesting states like California asked for it by being "sanctuary" jurisdictions. During an interview on Fox Business Network, DeSantis took issue with California Gov. Newsom calling for a federal inquiry into a flight of undocumented immigrants paid for by Florida that brought them from Texas to Sacramento. "Well, I think it's just absurd. I mean, California is a sanctuary state. They actually provide benefits for illegal aliens. And so, they're serving really as a magnet for people to cross our border illegally," DeSantis said.
"DeSantis still blames Mexican President for bad polls" via A.G. Gancarski of Florida Politics — DeSantis sees enemies as responsible for his polling deficit against Trump. DeSantis doubled down on a previous claim that Andrés López Obrador was partly to blame for his current slump in 2024 Presidential Primary surveys. "I think the fact that I'm the one that's targeted by the media, by the Left, even by the President of Mexico is because people know that I will beat (Joe) Biden and they know that I will actually deliver on all these issues and beat the Democrats at the border, beat them on things like ESG, beat them on things like crime, and they don't want to see that," DeSantis contended.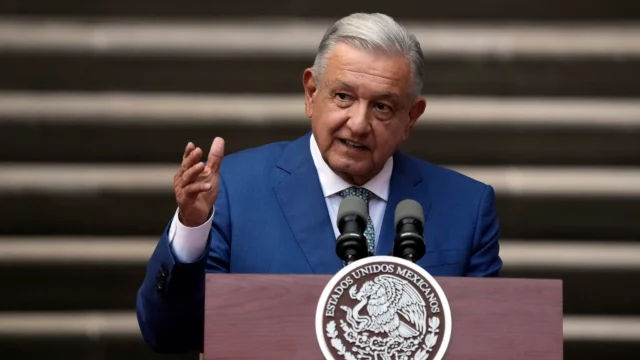 "In Iowa, DeSantis bets on Kim Reynolds" via A.G. Gancarski of Florida Politics — While Trump may be ahead in Iowa, he's not doing anything to win Gov. Reynolds' loyalty, and that could be to DeSantis' advantage. On Monday evening, DeSantis tweeted that Reynolds "is a strong leader who knows how to ignore the chirping and get it done. She earned a landslide re-election because she delivered big results, and she is poised to deliver even more for Iowans in the special session." That was a response to Trump on Truth Social, in a post dragging DeSantis and Reynolds. Reynolds has appeared with a number of candidates this cycle, but DeSantis and company arguably have had some of the most prominent placements, despite being down by 20 points or more in polls.
"'I don't invite her to events': Trump FUMES at Iowa Gov. Reynolds in furious Truth Social post over reports she is considering an alliance with DeSantis" via Nikki Schwab of the Daily Mail — Trump ripped into Reynolds Monday over her decision to stay 'neutral' in the 2024 Republican Primary — yet will appear on the campaign trail with DeSantis and his wife Casey DeSantis. Trump took to Truth Social to air his grievances, pointing out how he had endorsed Reynolds during her 2018 gubernatorial run — crediting himself for her ascent — only to have her appear in photo-ops with his political rivals. Most recently, Reynolds tagged along Thursday when Casey DeSantis launched her 'Mamas for DeSantis' group outside of Des Moines, amid reports that the Iowa governor is over Trump.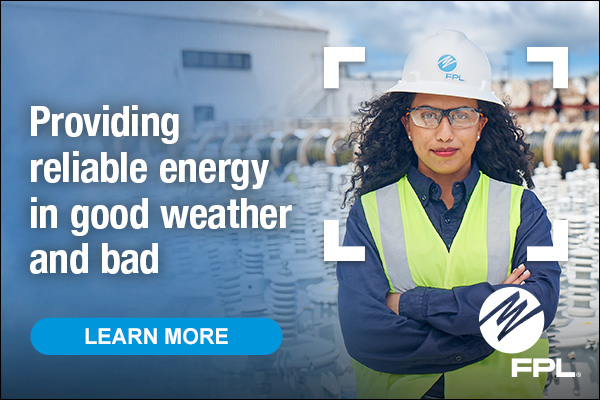 — MORE 2024 —
"Trump's 2024 panderama" via The Wall Street Journal editorial board — Trump is leading the GOP's Primary polls by 30 points, but maybe he's more worried about DeSantis than he lets on. The Iowa State Fair is still a month away, but step right up to Trump's political booth, ladies and gentlemen of the Primary electorate, and he will tell you whatever he thinks you want to hear. "I fought for Iowa ethanol like no President in history and ethanol, period, like no President," Trump said in Council Bluffs. "Every Iowan also needs to know that Ron DeSantis totally despises Iowa ethanol and ethanol generally."
"DeSantis' stumbles have GOP mulling other Trump alternatives'" via Alexander Bolton of The Hill — DeSantis' weaker-than-expected campaign is prompting other Republicans, such as Virginia Gov. Youngkin and Georgia Gov. Brian Kemp, to take a new look at running for President, GOP strategists say. These Republicans argue that DeSantis, long seen as the strongest potential challenger in a GOP Primary to Trump, has failed to establish himself as the clear alternative. "I think his high point was right after the last election, when he was the brightest spot on an otherwise somewhat disappointing night for Republicans," said GOP strategist Vin Weber, commenting on the big DeSantis re-election victory for Governor in 2022.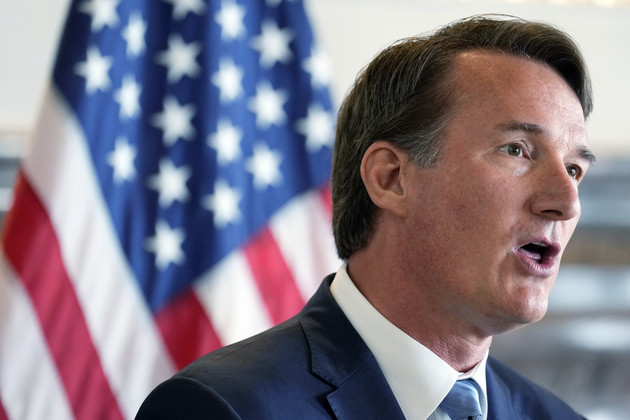 "The problem with the 'it's still early' line from non-Trump Republicans" via Philip Bump of The Washington Post — One of the challenges of running in a party primary is that you have to maintain an air of possibility. This isn't a general election, where members of your party will vote for you even if you don't really have a shot. In a Primary, voters generally want to back someone who has at least a shot at the nomination. For candidates, that means continuing to insist that you have a shot, even if you don't. At this stage of things, there's an easy argument to make in that regard: We're a long way away from voting. Predictably, we've heard variations of it more than once in recent weeks.
"DeSantis rejects 'America's Karen' dis of Casey DeSantis" via A.G. Gancarski of Florida Politics — DeSantis is punching back after a former Republican opponent in the 2016 Senate race called his wife "America's Karen." DeSantis said the nickname, conferred on MSNBC by David Jolly, just meant the Left was threatened by Casey DeSantis. The Governor said he and his wife "wear criticism from MSNBC as a badge of honor." "It shows my wife is an incredibly strong First Lady of Florida, a fantastic mother, and a great wife and that threatens the Left. So she and I kind of shrug it off because we know it just shows they view her as a threat because the message that she was bringing in Iowa about the rights of parents and how we are not going to take this anymore with the Left trying to indoctrinate our kids," DeSantis said.
"How Vivek Ramaswamy became a major Presidential candidate" via Nathaniel Rakich of FiveThirtyEight — Ramaswamy has managed to poll higher than three current or former governors and receive about as much Google search interest as a former vice president and a former U.N. ambassador. Sometimes, the simplest explanations are the best ones. Earlier this year, Forbes estimated his net worth as at least $630 million. The best-funded candidates don't always win, but you do need a credible amount of money to be a serious presidential candidate, and Ramaswamy's wealth has given him that. Even before his Presidential campaign, he was a frequent guest on conservative cable news to talk about the dangers of "wokeness."
"Nikki Haley raises $7 million despite polling lower than Trump, DeSantis" via Laura Davison of Bloomberg — Haley raked in $26 million in the second quarter, including $7.3 million in direct donations, demonstrating support from donors, despite persistently low poll numbers. The super PAC supporting Haley, Stand for America Fund Inc., raised $18.7 million from April through June, bringing her overall total to $26 million. The $7.3 million in direct donations her campaign announced Monday is significantly less than the fundraising hauls announced last week by DeSantis and Trump, two of Haley's rivals for the GOP nomination.
— DOWN BALLOT —
"Hillsborough newcomer announces primary challenge to state Rep. Karen Gonzalez Pittman" via William March of the Tampa Bay Times — Tim Driver, president of the Hillsborough County Black Republican Club, has filed as a 2024 Primary opponent against state Rep. Pittman. Driver, 53, a consultant who advises software developers, moved to the Ballast Point area two years ago from Joliet, Illinois, and got involved in local GOP politics last year. He said he has "nothing personal against Karen" and didn't name any issues on which he disagrees with her but said he has wanted to seek public office. He said he considered a school board or a county commission seat, but the state House "seemed it would be the most likely opportunity." He said he considers himself "a moderate Republican," favoring allowing former felons to vote and holding law enforcement accountable for misconduct but also has strong religious views against homosexuality and transsexualism. "I don't know anything about him, but I welcome the competition," said Pittman. "No one I've spoken with understands why he's running — I've been described as the hardest working representative in the House, known for due diligence."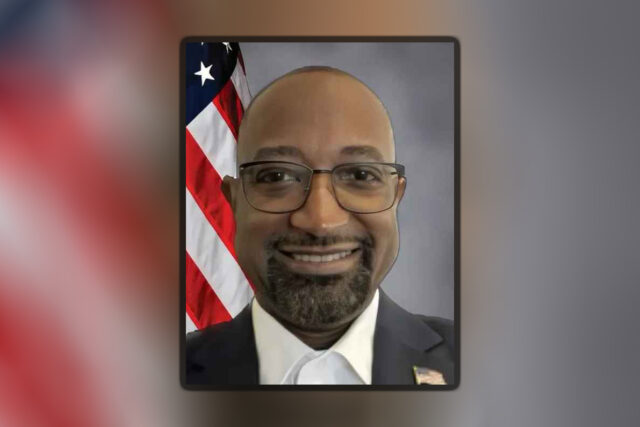 "Do all Florida counties need partisan elections for constitutional offices?" via Jacob Ogles of Florida Politics — Some of Florida's most prominent counties don't do so now. But Polk County Commissioner Neil Combee said jurisdictions should comply with a Florida Supreme Court decision ignored for four years. "We need to make sure our charter follows the law," he said. "While some people may want to put this off as long as possible, I think it's pretty important we get this done sooner than that." Constitutional officers for each Florida county include the Clerk of Courts, Property Appraiser, Sheriff, Supervisor of Elections, and Tax Collector. Judicial circuits, most covering multiple counties, also have elected positions for State Attorney and Public Defender. Combee has contacted Secretary of State Cord Byrd to discuss enforcement of the ruling.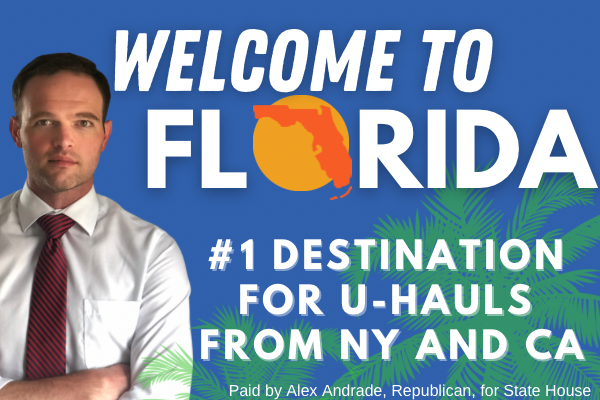 — DESANTISY LAND —
"DeSantis, American psycho" via Jeet Heer of The Nation — Patrick Bateman, the main character of Brett Eaton Ellis' incendiary 1991 novel American Psycho, is one of the most loathsome characters in literary history. DeSantis, in his increasingly desperate and flailing bid to gain traction in the Republican Presidential Primary, has made the strange decision to embrace, elevate, and defend an ad where he is likened to Bateman. The ad was made by an anonymous DeSantis fan and retweeted by the DeSantis campaign on June 30. The political ideology of the ad, suggesting that even Trump's lip service to LGBTQ rights went too far, is repugnant. The ad quotes a DeSantis critic saying the Governor has "produced some of the harshest, most draconian laws that literally threaten trans existence." This accusation of having an eliminationist program is touted as an achievement.
"DeSantis says Disney workers back him over the company's 'woke executives'" via A.G. Gancarski of Florida Politics — DeSantis says The Walt Disney Co. employees back him and not the company's C-Suite in the ongoing war on "woke." DeSantis contended rank-and-file Disney workers are with him and not "'woke' executives," comments he bases on the 2022 election. "The sad part about it, guys, is when we were having this fight with Disney in 2022, most of the employees in their Orlando area theme parks agreed with us," DeSantis said during the radio hit. "I won Osceola County for the first time a Republican has done in a generation by 7 (percentage points), which is where the majority of Disney employees live," he added.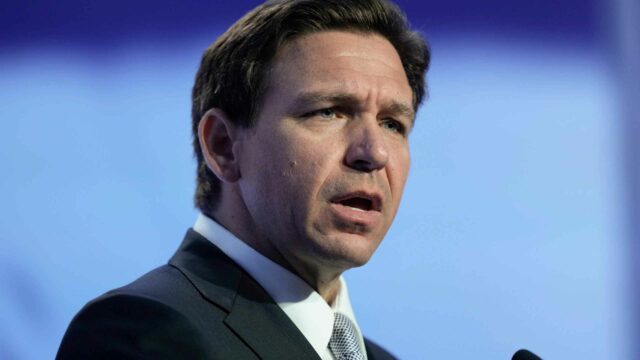 "CNN's Ana Navarro brags about shouting at DeSantis supporters from her car window: 'We say gay! We say gay!'" via Jennifer Bowers Bahney of Mediaite — Navarro, who is a registered Republican and an outspoken critic of Trump, as well as DeSantis, said on Monday's The View, "I just — I go around like a dog in Florida with my head outside of my car: We say gay! We say gay! We say gay!" Her admission drew applause and hoots of approval from the audience.
"Fox host confronts DeSantis on immigration law" via Anna Skinner of Newsweek — Fox Business' talk show host Stuart Varney pressed DeSantis on the new law, arguing that he's seen immigrants working in Florida, especially helping rebuild the state after it was ravaged by Hurricane Ian last Fall. Under DeSantis' new law, the immigrants could face criminal consequences by visiting the state in the future, even with good intentions such as helping rebuild its infrastructure. "Do we need these migrants to work?" Varney asked DeSantis during an on-camera interview. "I do see migrants rebuilding the southern part of the state after Ian."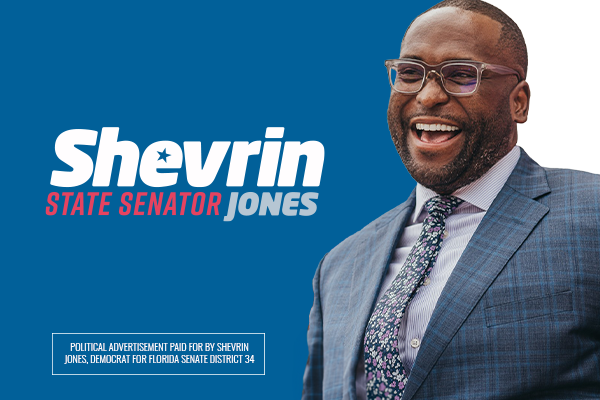 — STATEWIDE —
"Jonathan Martin wraps Session with 20 bills signed, no vetoes" via Jacob Ogles of Florida Politics — Sen. Martin walked into the Senate as a clear ally of Gov. DeSantis. With his first Legislative Session behind him, it's as clear as ever the Fort Myers Republican's priorities remain largely aligned with the Governor's. In his first Session as a Senator, he carried 20 Senate bills to passage by the full Legislature, all of which now bear DeSantis' signature. DeSantis didn't even veto a single line item championed by Martin in the state budget. "I think I had a pretty successful Session," Martin offered as a personal assessment. The Fort Myers Republican passed his first bill before the Regular Session even began.
"GOP lobbyist in Matt Gaetz case accused of rape in court docs" via Jose Pagliery and Roger Sollenberger of the Daily Beast — Chris Dorworth is a real estate developer whose brief yet meteoric rise in the Florida state legislature came to a sudden halt when he failed to be re-elected in 2012. But two years ago, just as the world was learning that the FBI was looking into two of Dorworth's connections — Joel Greenberg and Gaetz — Dorworth quit his job at the influential lobbying firm Ballard Partners and dialed back from public life. He's now attempting to sue Greenberg, Greenberg's wife, and the woman at the center of the child sex trafficking allegations for defamation and racketeering — and asking the court to declare that he never had sex with the woman when she was underage. Dorworth is seeking $1 million, according to a court docket, claiming that his career was destroyed by the investigation and bad press, which he blames on the defendants' allegedly coordinated lies to protect Greenberg.
"Kratom becomes the latest age-restricted product in Florida." via Hannah Morse of The Palm Beach Post — Like alcohol, cigarettes and lottery tickets, kratom is now another age-restricted product in Florida. DeSantis last month signed a bill where products containing the plant Mitragyna speciosa can only be sold or given to people older than 21. The law went into effect on July 1. Florida joins Arizona, Utah and Georgia among the states restricting the substance with their own Kratom Consumer Protection Acts. In the Sunshine State, it's now a second-degree misdemeanor to violate the law, which can come with a fine of up to $500 and as many as 60 days in jail. The Federal Drug Enforcement Administration considers kratom a "drug of concern," along with the cough suppressant dextromethorphan, known as DXM, and Salvia divinorum, an herb that produces hallucinogenic effects.
"Gas prices highest in four weeks" via Amanda Batchelor of Local 10 — Florida gas prices rebounded last week and are now the most expensive the Sunshine State has seen in four weeks. Gas prices in Florida rose an average of 20 cents per gallon last week, snapping a 22-day streak of declines. Sunday's state average was $3.46 per gallon. "Last week's jump at the pump came immediately after Independence Day, when AAA forecast a record number of Floridians would take a road trip for the holiday," said Mark Jenkins, AAA representative. "Fortunately, oil prices remain low. Unless that changes this week, the upward pressure on gas prices should ease soon."
"Ocean temperatures at 'downright shocking' levels" via Dan Stillman of The Washington Post — Not only is Florida sizzling in record-crushing heat, but the ocean waters that surround it are scorching, as well. The unprecedented ocean warmth around the state, connected to historically warm oceans worldwide, is further intensifying its heat wave and stressing coral reefs, with conditions that could end up strengthening hurricanes. Much of Florida is seeing its warmest year on record, with temperatures running 3 to 5 degrees above normal. While some locations have been setting records since the beginning of the year, the hottest weather has come with an intense heat dome cooking the Sunshine State in recent weeks.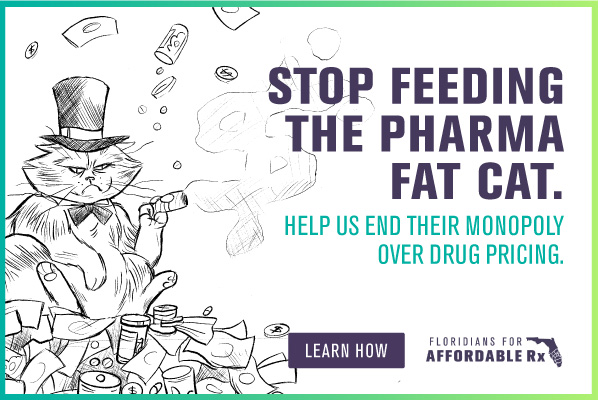 — D. C. MATTERS —
"For a President and a King, the view from the top is curiously similar" via Zolan Kanno-Youngs and Mark Landler of The New York Times — The two men waited decades for their dream jobs, projecting a sense of normalcy and unity when they finally reached their thrones. The men, the 80-year-old Biden and the 74-year-old King Charles III, are also united by their challenges. They both face a public increasingly dubious of their institutions. And they both battle skepticism over whether they are the right people to lead. After their meeting, they met with a group of philanthropists and investors "focused on mobilizing finance to address the climate crisis," according to the White House.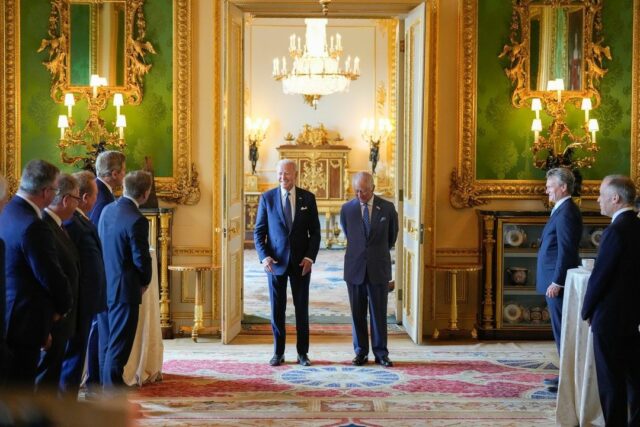 "King Charles loved Biden's breach of royal protocol" via Tom Sykes of The Daily Beast — Aides to King Charles said the king positively welcomed an apparent breach of protocol Monday when Biden patted the king on the back as they met at Windsor Castle amid much pomp and ceremony. A source at Buckingham Palace told the Royalist, "His Majesty the King is entirely comfortable with that kind of contact — and what a wonderful symbol of warmth and affection it was between both the individuals and their nations." The back-patting incident happened shortly after Biden stepped off helicopter Marine One for a meeting with Charles which the palace, in another departure from established norms, widely briefed was going to be dominated by a discussion about climate threats.
"Biden has a profane temper behind closed doors: report" via Julia Mueller of The Hill — Biden has a profane temper behind closed doors that contrasts with his folksy, affable public demeanor, according to a report. Axios reports that, according to current and former aides, the president has a short fuse and is prone to eruptions such as, "God dammit, how the f — k don't you know this?!" and "Get the f — k out of here!" Biden also aggressively interrogates aides to the point that some try to avoid meeting alone with the President, according to the report. However, Axios cited aides who say facing an outburst from the President is a sign of respect, and that the behavior signals Biden's high expectations for those around him.
"Senators ready to grill the PGA Tour about its Saudi deal" via Louise Radnofsky and Andrew Beaton of The Wall Street Journal — When the PGA Tour viewed the Saudi-backed LIV Golf league as an existential threat, it counted politicians among its most prominent allies. A Senate hearing on Tuesday will be a public gauge of how dramatically and quickly that support transformed into antagonism. Tour officials will appear before the Senate's Permanent Subcommittee on Investigations for a first hearing on the agreement between the Tour and Saudi Arabia's sovereign-wealth fund, a pact between bitter enemies that shocked the golf world and quickly drew the ire of Capitol Hill.
"Senate panel to consider Supreme Court ethics package" via Al Weaver of The Hill — The Senate Judiciary Committee announced Monday that it will markup a Supreme Court ethics bill next week as justices ended their term without adopting any changes to how they should report gifts. Chair Dick Durbin said that the panel will consider legislation by Sen. Sheldon Whitehouse, who chairs the judiciary subcommittee on courts. The proposal would force the court to adopt a code of conduct for itself and impose the same gift, travel and income disclosure standards for justices that members of Congress abide by.
"FAA bills would launch drones to fight wildfires" via Valerie Yurk of Roll Call — Drones for fighting wildfires are taking off in many states, but federal agencies are caught up in regulation and procurement challenges. Lawmakers in Congress are set on changing that to advance unmanned aircraft in monitoring and even mitigating blazes in the forests. Both the House and the Senate included language in their FAA reauthorization bills that would prod the agency to promulgate plans to expand the use of uncrewed aerial systems, more commonly known as drones, as well as open up federal lands for testing efforts — provisions that drone advocates say will better inform wildland firefighters of conditions without risking boots on the ground in volatile areas.
"Sen. Tommy Tuberville's hold leaves Marines leaderless for first time in 164 years" via Brad Dress of The Hill — The blockade from Sen. Tuberville on about 250 of the Pentagon's general and flag officers has left the Marine Corps without a confirmed leader for the first time in 164 years. Marine Corps Commandant Gen. David Berger officially retired on Monday, leaving Assistant Commandant Gen. Eric Smith as the acting commandant and leader of the military branch until he is confirmed in the Senate. The last time the Marine Corps was left with an acting commandant was in 1859, when Archibald Henderson, the fifth commandant of the Marines, died at 76 without a successor in place.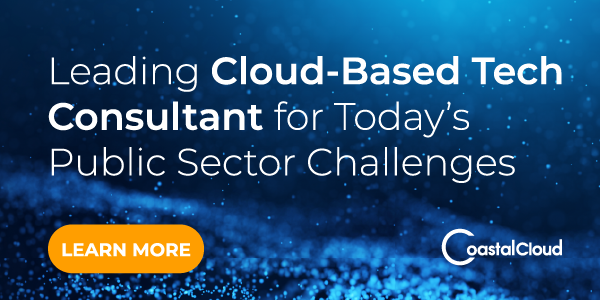 — LOCAL: S. FL —
"Former Stoneman Douglas leader Ty Thompson still a principal — but with no school" via Scott Travis of the South Florida Sun-Sentinel — Four years after he stopped leading Marjory Stoneman Douglas High School, Thompson has been a principal without a school. Thompson was moved out as principal of Stoneman Douglas in June 2019, a year after the mass shooting at the Parkland school that brought his leadership skills into question. Since then, he has kept the title of principal as well as the corresponding salary — currently $135,254 — while working lower-profile jobs with nonsupervisory duties that would likely warrant a smaller salary. A district website once listed him as the assistant director of student activities and athletics, a job that would pay from $74,407 to $133,882, according to a district salary chart.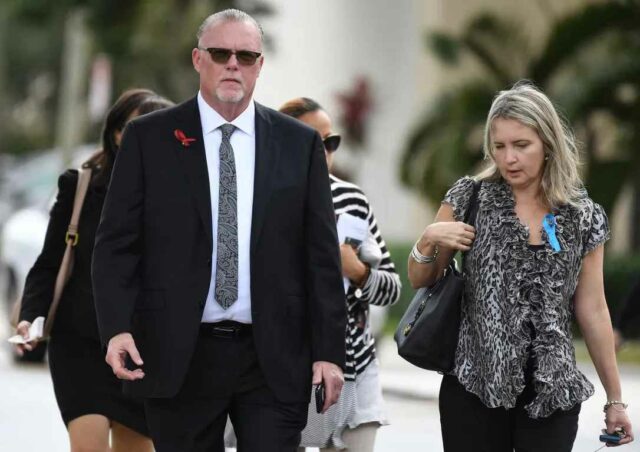 "Shake-up occurs in top ranks at Broward Health as 2 leaders leave" via Kathy Laskowski of the South Florida Sun-Sentinel — The taxpayer-funded Broward Health Medical Center in Fort Lauderdale has had a shake-up in top management. The hospital's chief executive officer and its chief medical officer left abruptly recently. An email about the management changes went out to employees. In a written statement, Lineth Fernandez, a hospital spokesperson, said the two top leaders had "transitioned out of their roles." Aurelio Fernandez, the retired former president and CEO of Memorial Healthcare System has become the interim CEO. The written statement says Broward Health will conduct a national search to find a new CEO. CEO Heather Havericak had been chief executive officer of Broward Health Medical Center since August 2019.
"The only Black college band in Miami wants to prove itself on world stage. What's next?" via Jimena Tavel of the Miami Herald — Donning bright blue sweatpants, the marching band members looked serious as they prepared to perform their signature song during a Summer practice. "ROAR!" they screamed. Then they started playing. The thunderous music filled their rehearsal room. And they danced, back and forth, with the type of coordination that marching bands rehearse for hours. That's how the ROAR Marching Band at Florida Memorial University is getting ready for the performance of their lives. The musicians at the only historically Black college in South Florida are about to fly to France. Despite forming only three years ago, The Roar will become the first American college marching band to perform at the Festival des Bandafolie's.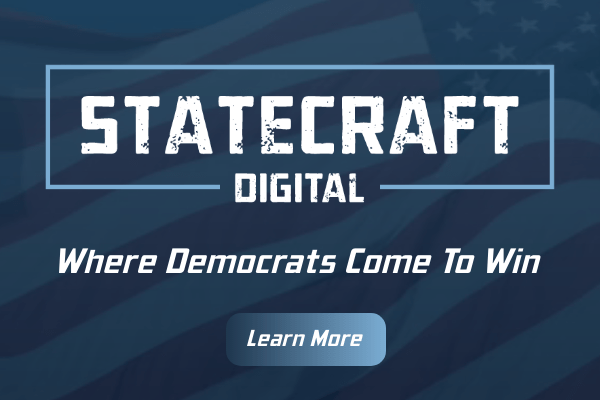 — LOCAL: C. FL —
"Altamonte Springs set to launch free, autonomous buses" via Martin E. Comas of the Orlando Sentinel — When Altamonte Springs' CraneRIDES — a pair of fare-free autonomous buses — take the first trips on July 24, the vehicles will carry passengers on short and slow journeys around one of the most densely packed commercial and residential spots in Central Florida. It will circle the Altamonte Mall, the AMC theater, the Renaissance Center and the city's Cranes Roost Park at speeds of up to 15 mph on its 1.5-mile route every day. But by 2025, a fleet of six driverless buses will zip by at speeds as fast as 30 mph and also connect passengers with the AdventHealth hospital, Center Pointe complex and the SunRail station east of the city, according to officials.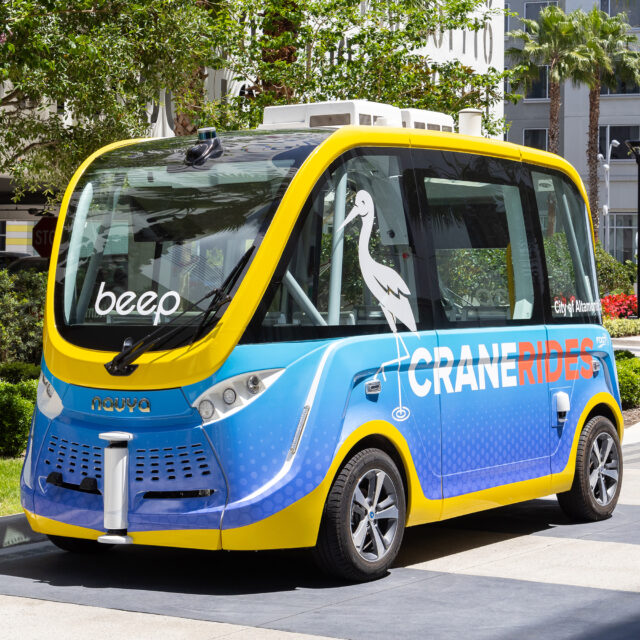 "Groveland's limits on light pollution lauded by stargazers, honored with rare distinction" via Stephen Hudak of the Orlando Sentinel — With darkness falling, Marty Proctor stood at the end of his dock on Lake Emma and pointed a small gizmo upward at the heavens over Groveland, once a remote outpost about 30 miles west of Orlando. The device, a "Sky Quality Meter," measures artificial brightness in a night sky. But even here, at wild's edge, the average reading on the retired engineer's meter registered at a level far better than the night sky in Orlando, where a constant flood of urban lights hides a galaxy of stars, but far worse than at Kissimmee Prairie Preserve where astrophotographers go to take breathtaking pictures of the Milky Way.
"Florida beekeeper feels the sting from dead bees, less honey money" via Austin Fuller of the Orlando Sentinel — Keith Seifert Jr. is calm surrounded by bees. While he wears protective gear over his head, the 34-year-old beekeeper leaves his arms exposed in a T-shirt as he opens up a hive under the sand pines on his Sorrento property in Lake County. It's when he starts talking about the onslaught of trouble his Sweet Bee Company has faced over the last year that Seifert gets tense. It's been one sting after another since Hurricane Ian flooded hundreds of his beehives last year and damaged the trees, flowers and plants the bees need to make honey and keep him in business. "When I'm out working my bees, that's like my Zen time," Seifert said.
"Universal Creative: Molly Murphy to be new president" via Dewayne Bevil of the Orlando Sentinel — Murphy will be the new president of Universal Creative starting next month, Universal Destinations & Experiences announced. Murphy has been part of Gensler, an architecture, design and planning firm, most recently as principal and comanaging director of Gensler New York. She co-founded Gensler's Digital Experience Design practice, which uses technology to create immersive spaces. Orlando-based Universal Creative designs rides, attractions and resorts for Universal parks worldwide. Murphy follows Michael Hightower, who retired as president in March. "Our focus on expanding the Universal brand to new people, in new places and on new platforms is well underway," Mark Woodbury, Chair and CEO of Universal Destinations & Experiences, said in a news release.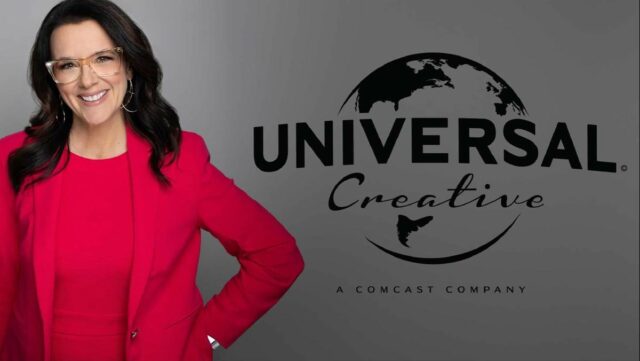 "Richard Lapchick to receive Stuart Scott ENSPIRE Award at ESPY Awards" via Matt Murschel of the Orlando Sentinel — Lapchick has spent much of his life championing to make the world more diverse and inclusive while fighting for human rights. His fight has taken him worldwide, including at the University of Central Florida, where he helped establish the DeVos Sports Business Management program 22 years ago and The Institute for Diversity and Ethics in Sports (TIDES). Lapchick will receive the Stuart Scott ENSPIRE Award during Tuesday's ESPY Awards preview show. He also plans to attend the televised broadcast Wednesday. The award is named in honor of the late ESPN commentator Stuart Scott, who worked as a sports anchor at WESH in Orlando from 1990-93.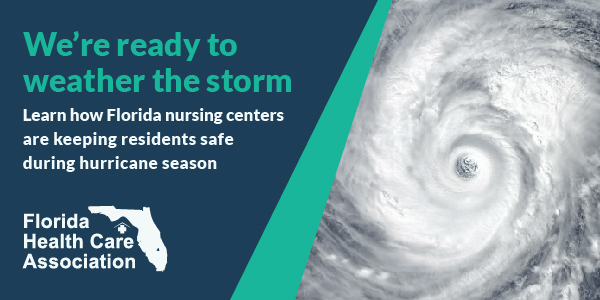 — LOCAL: TB —
"Pinellas County Schools review board expected to start evaluation of 87 books" via Julia Hazel of Bay News 9 — A letter was sent to Superintendent Kevin Hendrick and Pinellas School Board members pushing to stop the review board from assessing 87 books. These books are being evaluated for "age and grade appropriateness." The letter to the school board says some of the titles included are "We Still Belong," about a girl celebrating Indigenous Peoples Day; "All-American Boys," a book about a violent racial incident; and "Daughter of the Deep," which features a nonbinary character. The letter was sent on June 30 to the school board by the groups We Need Diverse Books, PEN America and Florida Freedom to Read Project, plus many of the authors of the books on that list. The letter says, in part, "targeting these titles sets a terrible precedent and message that diverse books need to be further scrutinized and censored, just because they are by and about marginalized creators." The letter went on to ask the district to cancel the review board meeting entirely. But the meetings will continue as scheduled on Monday and Tuesday.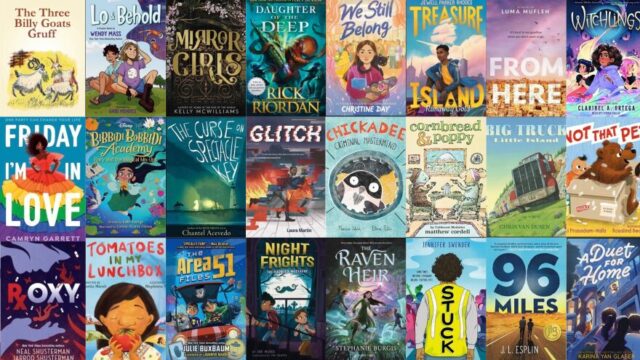 "Hillsborough, Clearwater police monitoring private security cameras" via Justin Garcia of the Tampa Bay Times — Police in Hillsborough County and Clearwater are using a surveillance tool that's raising privacy concerns around the country as it gives law enforcement real-time access to security cameras in neighborhoods. A deal with Georgia technology company Fusus provides the Hillsborough County Sheriff's Office and Clearwater Police Department with a platform that can access footage from up to 2,500 local recording devices. This includes business security cameras and home security devices like Ring doorbell cameras, according to interviews and records obtained by the Tampa Bay Times. Fusus offers a platform that, with permission from private camera owners, links all of the cameras together in a network that can be monitored by law enforcement. Without Fusus, police might need a warrant for that footage. The company provides a number of ways to use its product and offers several add-ons, including a predictive policing tool, searches that rely on artificial intelligence and gunshot detection.
"Ferry service to MacDill Air Force Base may have upfront cost of $76M" via Henry Queen of the Tampa Bay Business Journal — Hillsborough County elected officials will hear a report this week on the escalating price tag of a ferry route between South Hillsborough County and MacDill Air Force Base. Enabling a year-round weekday service between the two locations will cost about $75.6 million, according to a report from engineering consultant Kimley-Horn. That's an increase of over 45% since 2021 when it was first studied. The bump reflects a desire for larger vessels and the terminals to accommodate them. Of the $75.6 million in capital costs, $35 million would go toward buying the boats. By replacing an approximately 50-mile round-trip car ride, the proposed ferry service is expected to reduce vehicle miles traveled on the roads by as much as 46 million every year. It would also save military employees' valuable time. Operating and maintaining the service would cost an estimated $175 million over 20 years — a cost HMS Ferries has agreed to take on. It's been more than 10 years since HMS Ferries first proposed a route between the Apollo Beach area and MacDill Air Force Base.
"City of Tampa uses artificial intelligence to help monitor traffic" via Tim Wronka of Bay News 9 — Artificial intelligence seems to be everywhere now — including on Tampa roadways, where it is being used to help manage traffic delays. Inside Tampa's Traffic Management Center, Brandon Campbell says his team is always looking for ways to keep drivers safe on the road. "As an engineer, it's fun to see a project come to fruition," he said. Campbell says AI can now help his team spot traffic problems that they might have initially missed in the past. "The AI platform can monitor and can identify things pretty early for us, which gives us a jump on responding," he said of the Rekor platform the city uses. Rekor pulls data from state and local agencies, like camera feeds, to see how traffic is moving. It can find problems — like a car breaking down and blocking a lane — that a human operator might not catch right away, Campbell said.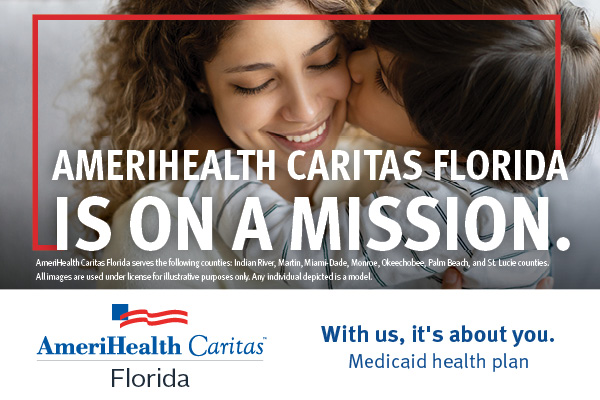 — LOCAL: N. FL —
"Pensacola's Forest Creek Apartments flood over and over. What will it take to find a solution?" via Kamal Morgan of the Pensacola News Journal — After severe storms hit West Pensacola in mid-June, more than 200 families at the Forest Creek Apartments complex were displaced. It's not the first time residents have been evacuated from the flood-prone apartment complex, and unless something is done to address stormwater, it almost certainly will not be the last. Escambia County District 2 Commissioner Mike Kohler, who represents the Forest Creek Apartments area, has suggested two potential solutions to help prevent further flooding not just for Forest Creek residents but the entire Jones Swamp area.
"New immigration law affects Okaloosa County" via Collin Bestor of the Panama City News-Herald — "This law is negatively impacting our local economy, public health and safety, and destabilizing much of our Latino community," said Grace Resendez-McCaffery, the editor-in-chief of La Costa Latina newspaper, when addressing the Okaloosa County Board of County Commissioners on June 20. Holding back tears, Resendez-McCaffery asked the Board for assistance as Florida Senate Bill 1718 was about to become law on the first of July. For many Floridians, the morning of July 1 was a difficult day. In their eyes, progress in the state, in terms of equality, seemed to be heading in the wrong direction.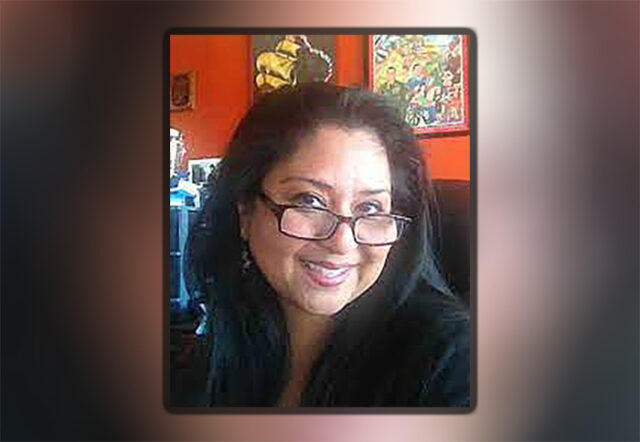 "CSC Leon announces small scale funding amid confusion over funding process" via Alaijah Brown of the Tallahassee Democrat — The Children's Services Council of Leon County is providing funding to support small nonprofits in the wake of criticism from those who say they are concerned with how the agency determines and allocates funding. "We want to be able to even the playing field as much as we can," CSC Executive Director Cecka Rose Green said of the new award. The "Small Investment for Program Success" (SIPS) will give groups up to $15,000 to cover one of four categories; program funding for existing programs, developmental funding for new programs, match funding to leverage funds or sponsorships. The allocated budget for each quarter of SIPS funding is $150,000, and eligible organizations must have an operating budget that does not exceed $100,000.
"City, GPD reach settlement in 2021 SWAT raid case of realty office" via Nora O'Neill of The Gainesville Sun — The city of Gainesville and Gainesville Police Department has agreed to pay $60,000 to three employees of Colliers International who claimed their rights were violated during a SWAT raid. In 2021, an armed SWAT team raided the local office of Daniel Drotos and Michael Ryals, whom their former employer accused of stealing trade secrets and clients. Three Colliers International employees were detained and had their electronic devices seized. That raid, as well as a yearlong investigation, turned up empty.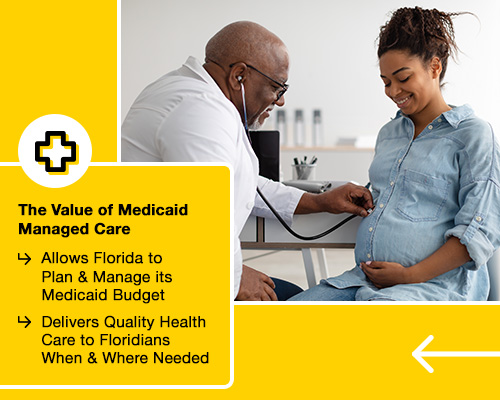 — LOCAL: SW. FL —
"Sarasota School Board poised to approve contract with new Superintendent Terrence Connor" via Steven Walker of the Sarasota Herald-Tribune — The Sarasota County School Board is poised to approve a contract with its chosen Superintendent candidate Connor at a special meeting on July 17. The approval of the contract concludes a monthslong process to find the district's next leader and follows the unpopular removal of the previous Superintendent, Brennan Asplen, earlier this year. Connor would start immediately at a base salary of $255,000 per year, according to the negotiated contract posted by the district in a special meeting agenda. Asplen's base salary was $233,810. Connor's contract includes a $15,000 relocation bonus and a $30,000 annual performance incentive, to be awarded in October of each contract year following a public board evaluation meeting.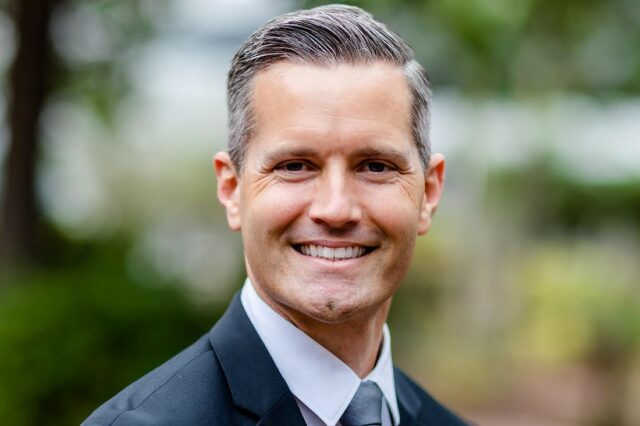 "Sarasota County's mosquito manager has positive news, but says you should still be careful" via Anna Snabes of the Sarasota Herald-Tribune — The head of Sarasota County Mosquito Management Services said on Monday that the local malaria cases are still confined to the Desoto Acres and Kensington Park areas of northern Sarasota. "Which is very good news," Wade Brennan, the manager of Mosquito Management Services, told journalists at a Monday news conference. The most recent two additional cases of locally transmitted malaria were reported in Sarasota County the week of June 25-July 1, and they were in the Desoto Acres/Kensington Park area, like the four previously reported cases. Another positive development is that none of the mosquitoes trapped by Mosquito Management Services have tested positive for malaria since early June, Brennan said.
"Benderson Development plan calls for 'adaptive reuse' of Sarasota County headquarters" via Derek Gilliam of the Sarasota Herald-Tribune — The first move to redevelop the aging Sarasota County administrative offices in downtown Sarasota has been launched through a filing with the city's Development Review Committee, as the company that purchased the 5.3- acre site moves toward an "adaptive reuse" of the county's longtime headquarters. Construction crews may not be swarming the property until at least late 2025 as Sarasota County officials build a new county headquarters at 6700 Fruitville Road. Meanwhile, planning and engineering firm Kimley-Horn has submitted information on behalf of subsidiaries of Benderson Development Co. on growth plan changes that will be needed for its development plan to move forward.
"RapidSOS technology puts Collier County in front of threats, hopes to save lives" via Tomas Rodriguez of the Naples Daily News — With a 3,000% spike in local 911 calls around the time Hurricane Ian slammed into Southwest Florida, leaving 144 dead statewide, Collier County Sheriff Kevin Rambosk said he knew there had to be a quicker and better way to help residents. Michael Martin, CEO at RapidSOS, shared his fascination with real-time data with the Daily News. He said the data continues to help responding authorities, including in Collier County where they've tested their equipment for use nationally. He demonstrated how the data can increase response time, show the threat level and a precise location. According to the company's website, RapidSOS does not charge public safety to receive access. Collier County is one of the nation's leaders in developing the technology.
"Naples City Manager has a plan to address hiring, retention problems. It's showing results" via Laura Layden of the Naples Daily News — When he accepted the job as City Manager of Naples, Jay Boodheshwar knew it came with challenges. One of the biggest challenges? He knew the city had a serious problem hiring and holding onto employees. Addressing that problem has been on his priority list since Day One. It's no easy task, but it's critical to keep operations running smoothly, he said. "High turnover is costly to an organization," Boodheshwar said. "It totally affects continuity. There is brain transfer, there is knowledge transfer that doesn't happen. Or, if it doesn't happen properly, you have gaps in knowledge. So, all of that affects services in the community." Those services include crucial ones such as police and fire.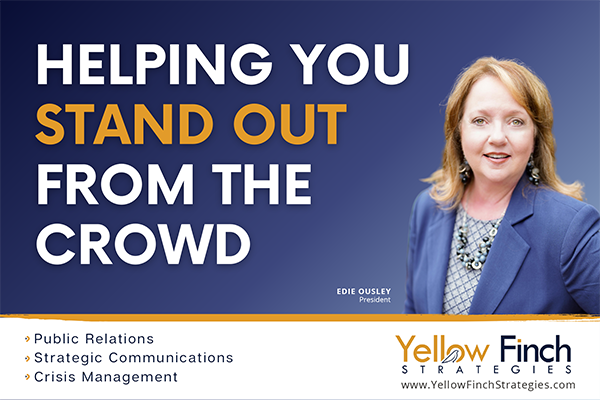 — TOP OPINION —
"It's seven grandkids, Mr. President" via Maureen Dowd of The New York Times — I was surprised recently when I discovered my sister writing a letter to President Biden, a plea that she had started in the middle of the night, after mulling over the matter for quite a while.
"I watched as you told the nation that you had six grandchildren and you loved each one of them," she wrote. "I believe that. What I cannot believe and what I find unconscionable is that you refuse to admit or accept the fact that there is a beautiful little 4-year-old girl living in Arkansas by the name of Navy Joan who is your seventh grandchild."
Peggy wrote about Hunter's high-priced lawyers going down to Arkansas to make sure Navy could not use the Biden name and to slash child support payments.
"She has the Biden blood running through her veins, and all she is going to have as a reminder of this are some of Hunter's original paintings; sounds like a lousy trade-off, if you ask me," Peggy wrote, referring to the agreement that assigned some of Hunter's artwork to the daughter he has never met, even though DNA testing in 2019 established his paternity.
Joe Biden's mantra has always been that "the absolute most important thing is your family." It is the heart of his political narrative. Empathy, born of family tragedies, has been his stock in trade. Callously scarring Navy's life, just as it gets started, undercuts that. As Katie Rogers, a Times White House correspondent, wrote in a haunting front-page piece last weekend about Hunter's unwanted child, Biden is so sensitive "that only the president's most senior advisers talk to him about his son."
Rogers said that "in strategy meetings in recent years, aides have been told that the Bidens have six, not seven, grandchildren."
— OPINIONS —
"Ron DeSantis' very gay ad: Who made this steaming pile?" via Diane Roberts of the Florida Phoenix — DeSantis wants you to know he's a manly man, a manlier man than any manly man ever born, with mighty currents of 100-proof androgen surging through his sinews. If you took a bouquet of other masculinity-mongering Republicans — your Josh Hawleys, your Jim Jordans, your J.D. Vances — put them in a blender with some follicle-stimulating hormones, a heaping helping of Y chromosomes, and a dash of A1 Steak Sauce, then whizzed them up, the resulting cocktail would still not approach the mega-maleness of Florida's Governor. Get within half a mile of Ronbo and the bosky aroma of all that testosterone will knock you flat on your weakling backside. Or so a video shared by his campaign would have you believe.
"DeSantis' culture war is not helping his chances of being President" via Juan Williams of The Hill — There is no good explanation for what DeSantis is doing unless you think he can win GOP votes by proving he hates gay people. As hardball politics go, this is a dubious strategy. Is there a single voter now with Trump who will jump to DeSantis because the Governor has a tape of Trump saying nice things about gay and transgender people? Has DeSantis seen political gain in attacking drag shows? The political payoff among hard-right, non-college-educated voters is also no sure bet. Yes, culture war fans on the right are angry with Bud Light beer for working with a transgender personality to appeal to new customers. But times change and so do political calculations.
"FAU presidential search panelist: Our work has been 'slandered'" via Dick Schmidt for the South Florida Sun-Sentinel — The intersection of politics and academia is at the same time both fragile and dangerous. This has never been clearer than this past week. To affect this outrageous suspension of search activities, the chancellor of the Florida Board of Governors, which oversees the state university system, has accused the presidential search committee of improper activity in its search process based on wholly inaccurate and out-of-context actions. The search committee followed a process required of it by the Board of Governors, which had a representative on the Committee. This process resulted in recommendations of the finalists who were most qualified for the job. Chancellor Ray Rodrigues should respect our decision and allow the process to proceed.
"DeSantis is wrong. Community schools, not GOP politicians, expand 'parental rights'" via Jeremy Mohler for the Miami Herald — If you listen to DeSantis, you will hear that the American public education system is filled with adults trying to brainwash kids and steal them from parents. This couldn't be further from the truth. In fact, a growing number of public schools nationwide are using an innovative strategy to increase parent involvement in school, with promising results for students. And no, I don't mean the growing moral panic about the need for "parental rights" because of so-called "critical race theory," "groomers" or the "woke mind virus." These schools are using what's called the "community school" approach. They also intentionally listen to parents about what students need to thrive, whether it's dental services or more streetlights.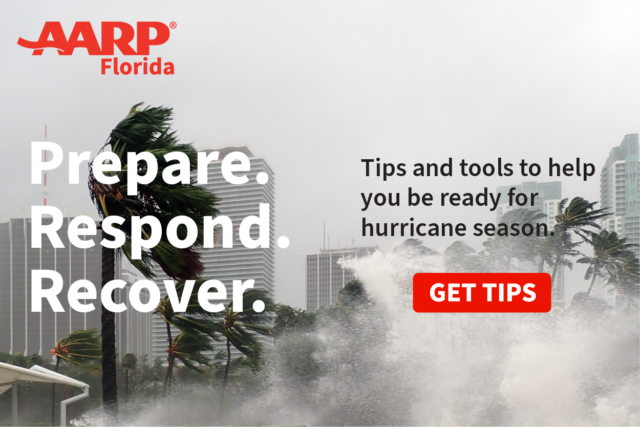 — INSTAGRAM OF THE DAY —
— ALOE —
"'Napoleon' trailer: Joaquin Phoenix and Ridley Scott reunite for action epic" via James Hibbard of The Hollywood Reporter — Napoleon is described as capturing "Napoleon Bonaparte's relentless journey to power through the prism of his addictive, volatile relationship with his one true love, Josephine (Vanessa Kirby), showcasing his visionary military and political tactics against some of the most dynamic practical battle sequences ever filmed." "I'm the first to admit when I make a mistake," intones Bonaparte (Phoenix) at one point in the trailer, "I simply never do." In addition to Phoenix as the original short king, the film stars Ben Miles, Matthew Needham, Tahar Rahim, Youssef Kerkour and Phil Cornwell, among others. The project also released a poster with the marketing tagline: "He came from nothing. He conquered everything."
To watch the trailer, please click on the image below:
"Hugh Jackman dons yellow Wolverine costume in 'Deadpool 3' photo" via Aaron Couch of The Hollywood Reporter — More than two decades after first playing Wolverine, Jackman has finally put on the yellow spandex. Jackman and co-star Ryan Reynolds shared a first look at the duo from Deadpool 3, with the photo including Jackman wearing the classic costume from the comics for the first time. The yellow costume (which was immortalized in the '90s animated series) has long been joked about in the X-Men features. In the original 2000 film, Wolverine complains about the black leather suits the team wears, to which Cyclops (James Marsden) quips, "What would you prefer, yellow spandex?" In 2013's The Wolverine, a deleted scene showed Logan getting the yellow suit in a briefcase, though he doesn't put it on. Jackman is coming out of retirement as Wolverine after previously hanging up his Adamantium claws with 2017's Logan.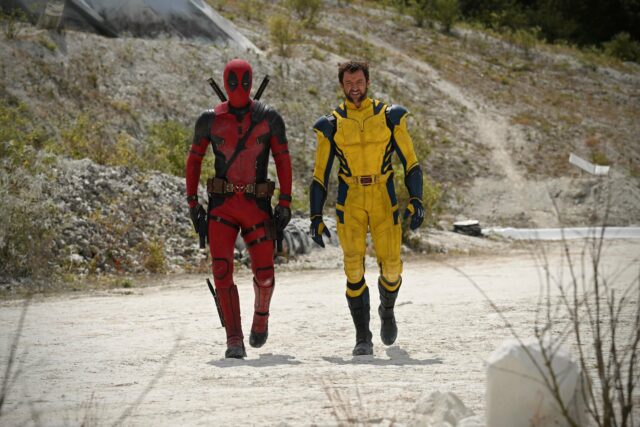 "13-foot smalltooth sawfish tagged off Florida coast for the first time in 20 years" via Brandon Girod of the Pensacola News Journal — A member of the first native marine fish species ever listed under the Endangered Species Act was just tagged off the Florida coast for the first time in 20 years. A 13-foot adult female smalltooth sawfish (Pristis pectinata) was captured off the coast of Cedar Key on June 6 during an annual shark field course where it was tagged and released. The Florida Museum of Natural History believes this could indicate that the species may slowly be making a comeback. The sawfish was caught by Dean Gubbs, the associate director of research at Florida State University's Coastal and Marine Laboratory, and Gavin Naylor, director of the Florida Museum of Natural History's shark research program.
"'Pickles is doing great': Taken by tourists, Fort Walton Beach stray cat is returned" via Collin Bestor of the Northwest Florida Daily News — If you have visited the Publix on Miracle Strip Parkway at any point during the past five years, you may have seen a brown and red-tinged feline named Pickles. Pickles, for many, has become the unofficial mascot for the area surrounding the store, with employees taking care of her on a regular basis. But the feline recently became the center of a social media firestorm that was created when it was announced that she was taken from the area. Although she is now safe, citizens in Fort Walton Beach who have taken care of her are now wondering whether she would be safe to return to the nest she has made for herself.
— HAPPY BIRTHDAY —
Happy birthday to former Rep. Fred Hawkins, Brett Cyphers of Anfield Consulting, our friend James Harris, Matthew Leger, Aaron Sharockman, executive director of PolitiFact, and former Rep. Cynthia Stafford.
___
Sunburn is authored and assembled by Peter Schorsch, Phil Ammann, Daniel Dean, Ryan Nicol, Jacob Ogles, and Drew Wilson.
Post Views: 0


[ad_2]
Source link