[ad_1]
Seventeen words in a K-12 social studies curriculum guide have started a national furor.
Vice President Kamala Harris, presidential candidate and U.S. Sen. Tim Scott, and U.S. Rep. Byron Donalds (some suggest at the direction of Governor's rival, former President Donald Trump) are calling for Yale history major Gov. Ron DeSantis — and the rest of the Department of Education minions — to rethink what's being called "honest history."
As the conflagration spreads over an assertion that some slaves derived "benefits" from being enslaved, now comes an announcement indicating the nitty-gritty of what materials might be used to explain the history of chattel slavery to Florida's students.
Perhaps it could last for decades after the November 2024 General Election.
The material is coming to these impressionable minds through none other than talk show radio host Dennis Prager. He came under fire last year for saying that there were "undoubtedly many nice slaveholders" who treated people "beautifully."

Monday, his outfit, PragerU — not an accredited university — announced that Florida has become the first state to officially approve PragerU as an educational vendor and more states are coming on board, as first reported in the Miami New Times.
DOE officials said that PragerU is not among the companies providing 2022-23 instructional materials adopted for social studies, but DOE "reviewed PragerU Kids and determined the material aligns to Florida's revised civics and government standards."
So that gives you an idea of what "woke" means, in terms of what it is not.
"PragerU Kids is no different than many other resources, which can be used as supplemental materials in Florida schools at district discretion," the department's deputy director of communications, Cassie Palelis, said in an email to Florida Politics.
With any luck, those other resources the state deems acceptable don't make assertions as provably wrong as what's seen in the materials at PragerU Kids, which definitely comes across as a more opinionated version of Schoolhouse Rock.

In one seven-minute video, for example, cartoon kids Layla and Leo go back in time to meet Frederick Douglass, a famed American abolitionist, who tells them about slavery, "It was America that began the conversation to end it."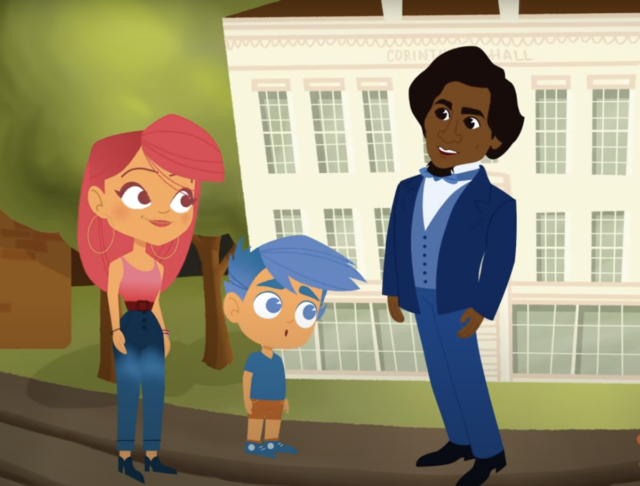 In another video, a cartoon Booker T. Washington, founder of what is now the Tuskegee Institute, tells the same pair that the United States "was one of the first places on Earth to outlaw slavery."
Nova Southeastern University professor Charles Zelden would definitely disagree with that.
"The British were fighting to end slavery since the 1830s …" Zelden said. "The United States held on to slavery longer than most of the Western world."
State Education Commissioner Manny Diaz Jr. put out a statement saying that Harris, Donalds and others have "misrepresented our groundbreaking work" but Florida International University Professor Emeritus Marvin Dunn said the new curriculum — and the PragerU materials — are nothing short of an attempt to rewrite accepted, scholarly history and indoctrinate the next generation.
PragerU also has a video that says the 1787 Three-Fifths Compromise, which allowed the South to count slaves as three-fifths of a person for representational purposes, represented progress toward ending slavery. That's a real twist on the prevailing narrative, which regards the compromise as the North selling out to the South's peculiar institution in exchange for real estate or a more perfect union.
"This is how authoritarian governments operate: The imposition of a curriculum by which only they can determine what's appropriate and what's not," said Dunn, the author of Black Miami in the Twentieth Century. "What we're seeing is … trying to incorporate basically Christian nationalism into the school curriculum."
On Aug. 12, he's planning to take a busload of Miami-Dade County public schoolteachers on a tour of the massacre sites at Rosewood and Ocoee so he can more vividly explain what happened there, instead of what the state curriculum requires, teaching about "violence by and against African Americans."
At 83, Dunn is old enough that he attended segregated schools and was denied entrance to the University of Florida, but he never imagined he would live to see the kind of pushback to progress that he attributes to the Governor's policies.
"This is not the country I fought for," said the six-year Navy veteran.
___
Coming up, the usual assortment of news, intel, and observations from the week that was in Florida's capital city by Peter Schorsch, Drew Wilson, Anne Geggis, Christine Jordan Sexton and the staff of Florida Politics.
But first, the "Takeaway 5" — the Top 5 stories from the week that was:
—Take 5 —
"Dumb" Republican feud: DeSantis and his supporters got into a row this week with U.S. Rep. Donalds and by extension the Trump campaign. Donalds mildly criticized new African American history standards recently adopted by the state by calling out a part that suggested enslaved people could have benefited because of skills they acquired. DeSantis and his team quickly went after Donalds and contended he was doing the bidding of Vice President Harris, who came down hard against the standards. DeSantis during a campaign stop in Iowa questioned why Donalds was siding with Harris and not Florida. Donalds, for his part, called it a "dumb story" and said it was "ridiculous" that the DeSantis campaign made it an issue.
Trimming back: It's been a rough week for the DeSantis campaign. Hours after DeSantis' motorcade was in a multicar accident involving Florida Department of Law Enforcement staff and vehicles, the Governor trimmed his campaign staff back by 38 positions. That number includes 10 event planning roles that had previously been cut. "Following a top-to-bottom review of our organization, we have taken additional, aggressive steps to streamline operations and put Ron DeSantis in the strongest position to win this Primary and defeat Joe Biden," DeSantis Campaign Manager Generra Peck said. Meanwhile, The Associated Press reported that DeSantis spent more than $890,000 on payroll in Q2. The campaign spent nearly another 845,000 on travel expenses.
New charges: Trump's legal woes took an unexpected twist. On Thursday, a federal prosecutor added new charges to the indictment against Trump related to his handling of classified documents kept at his Mar-a-Lago estate. One of the new charges alleged that Trump asked a staffer to delete footage taken by a security camera at the estate as part of an effort to obstruct a federal investigation. Prosecutors also added a third defendant to the case — the property manager at Mar-a-Lago — who is alleged to have assisted in the effort to keep investigators from obtaining camera footage.
Mouse matters: Another clash looms between DeSantis' tourism oversight district and the Mouse House as the Governor-appointed board wants to end an $8 million program that pays for off-duty law enforcement for security at Disney World and surrounding properties, the Orlando Sentinel reported. Two Disney-controlled cities, Bay Lake and Lake Buena Vista — with a combined population of 53 residents that Disney hand picks — are saying no to the request from the Central Florida Tourism Oversight District, the paper reported. Last year, they paid the Orange County Sheriff's Office $8.2 million for security at the parks and surrounding properties. Disney's security services chipped in another $630,000.
ET for you and me: Florida's congressional delegation wants to shine the light on unexplained aerial phenomena (UAPs) and unidentified flying objects (UFOs). A bipartisan group of Florida Representatives wants to know whether the federal government has been hiding evidence of extraterrestrial life, including at Eglin Air Force Base. U.S. Rep. Tim Burchett, a Tennessee Republican, spearheaded the questioning this week in the House Oversight Committee, but he also credited U.S. Reps. Anna Paulina Luna, Jared Moskowitz and Matt Gaetz. "Many Americans are deeply interested in this issue, and it shouldn't take the potential of nonhuman origin to bring us together," Moskowitz said, adding that while some secrecy may be necessary, the government shouldn't conceal all information from the public. "We must always protect our national security to maintain our superiority, like when stealth helicopters were only rumored to exist, but were used in the Osama bin Laden raid in 2011."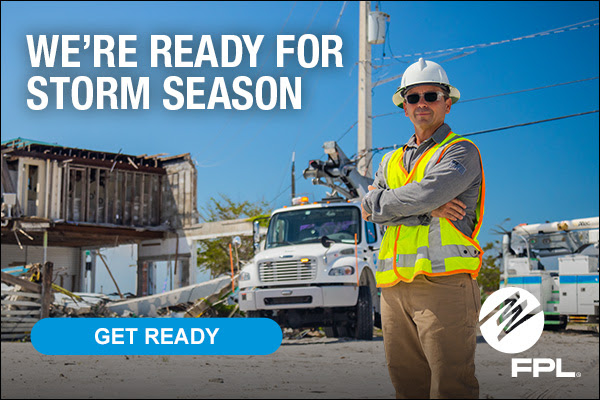 —That can buy a lot of supplies —
DeSantis announced this week that six school foundations located in counties hit by Hurricane Ian will be given $2 million in grants from Florida's Disaster Fund.
These foundations will use the money to purchase school supplies for families who are still dealing with the aftermath of the storm that ripped through southwest Florida in September 2022.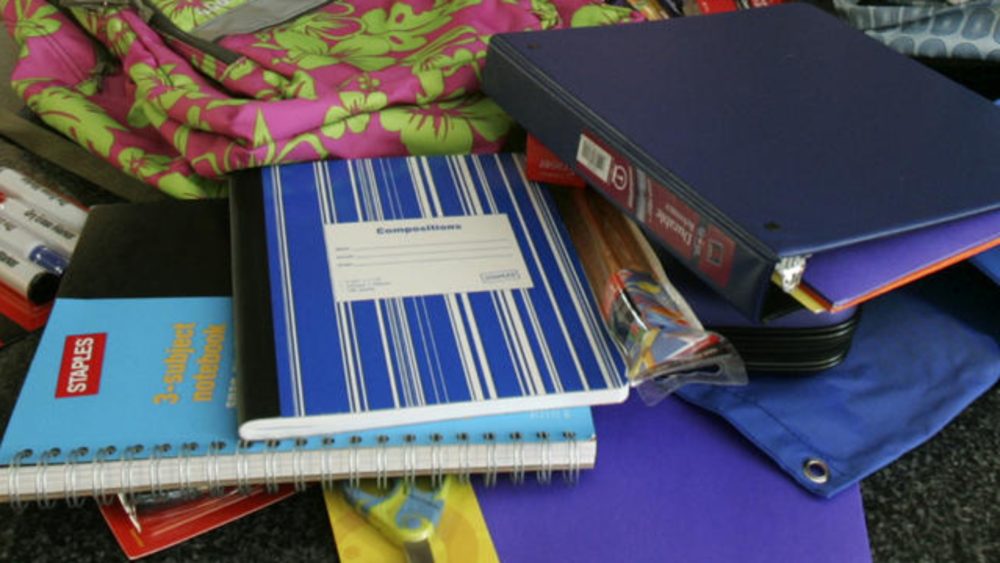 The grants were being handed out during the state's back-to-school sales tax holiday, which began Monday and runs through Aug. 6.
"I'm proud that we were able to use this time to also support local education foundations that were impacted by Hurricane Ian as they prepare for the upcoming school year," DeSantis said. "In Florida, we will continue to put families first and support our students."
This year's back-to-school sales tax holiday covers clothing and shoes worth $100 or less, school supplies such as notebooks, pens and pencils worth $50 or less and personal computers and computer-related accessories with a sales price of $1,500 or less.
— Beware of smart TVs —
Attorney General Ashley Moody is out with another consumer alert, this time warning people about an emerging smart TV scam.
"Devices connected to the internet can be used by scammers to rip off unsuspecting consumers. Smart TVs are no exception," Moody said.
"These devices access the internet to stream content or allow users to search the web. That means hackers can use your TV to send phishing messages, tech-support ads, or even fake bills for services. If you receive a suspicious message on your TV, do not respond. Instead, do some research and contact your service provider directly."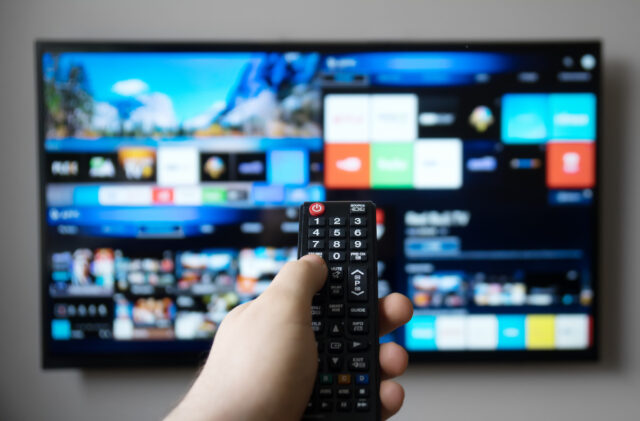 Moody's office explained that the scam can start with a pop-up that appears on the television screen with instructions to call a tech-support phone number or visit a website to fix an issue. But this is a lie. Instead, the scammer is trying to gain remote access to the television to install malware or steal personal information.
Ways to battle against this scam include updating smart TV software regularly, avoiding websites listed in pop-up ads, researching the correct phone number for a streaming service or television manufacturer before calling, and never letting unknown individuals have remote access.
Moody's office also advises that people use different passwords on all accounts in case an information leak occurs to block scammers from gaining access to other accounts.
— Patronis and the paper —
Chief Financial Officer Jimmy Patronis said that Florida was able to earn $1.1 billion from the money held in state accounts during the 2022-23 fiscal year that ended June 30.
The Department of Financial Services Treasury Division is responsible for managing $60 billion in taxpayer money that is pooled and invested in short-term and some longer-term investments until the money is needed to pay for state government operations.
The asset structure of this investment pool "is designed to provide strong liquidity, preserve capital and provide excess returns to the state."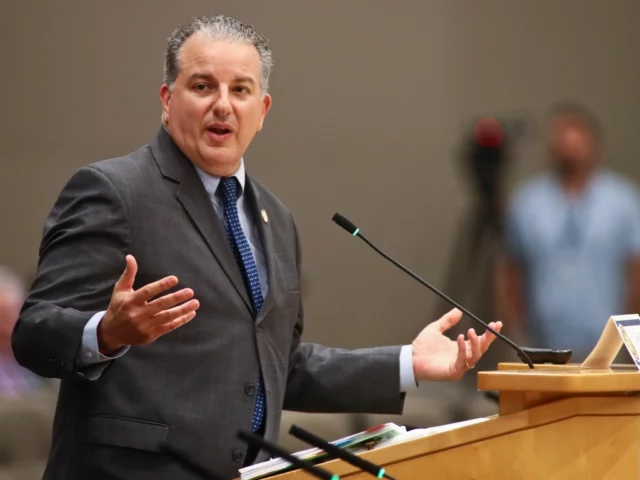 "As Florida's CFO, I'm proud to announce that our State Treasury earned a record $1.1 billion in earnings this past fiscal year," Patronis said. "Florida's investments are thriving thanks to strong fiscal stewardship and leadership in Tallahassee that is laser-focused on the bottom line and getting the best returns possible for taxpayers."
Patronis' office relies on both outside investment managers as well as in-house employees to manage the investment pool. Last December, Patronis ordered that the state drop BlackRock as one of its asset managers due to that company's push for environmental, social and corporate governance standards also known as ESG. This led to BlackRock losing control over roughly $2 billion in Florida assets.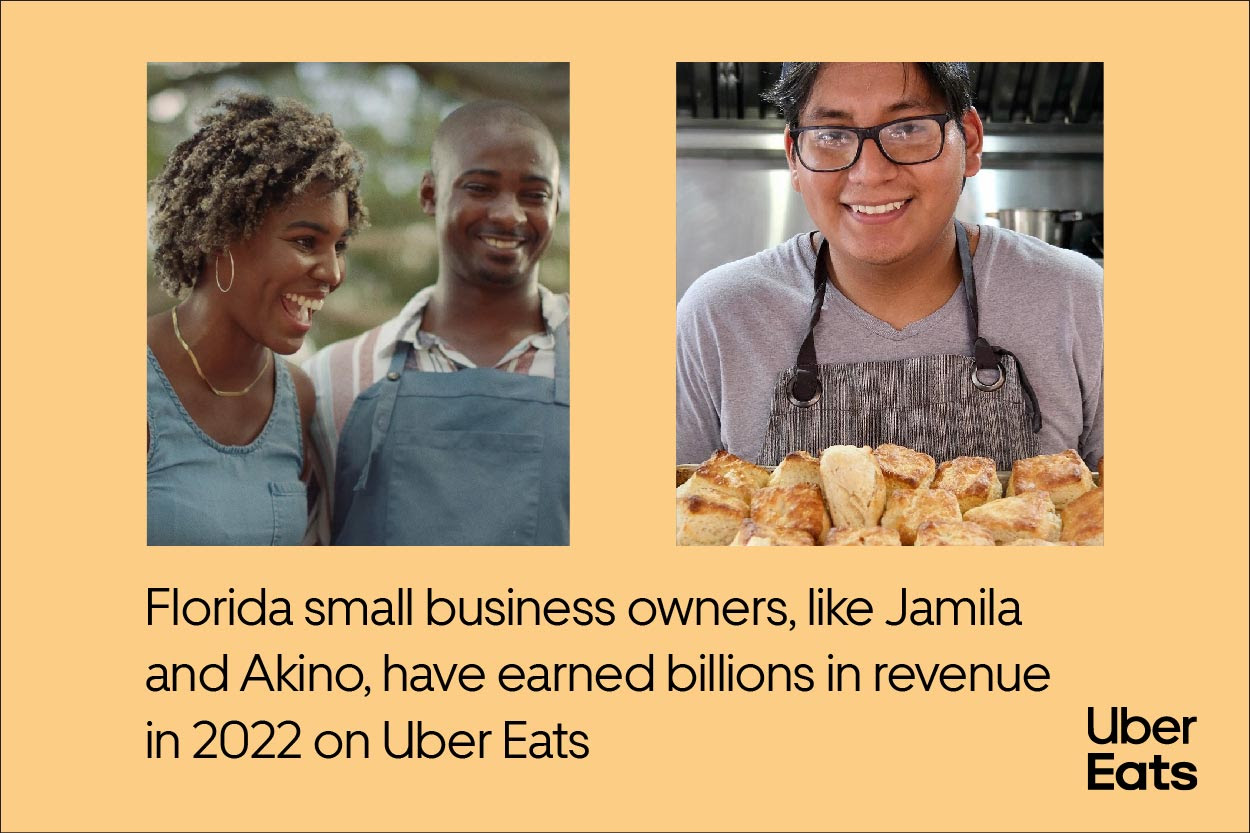 — Instagram of the week —
— The week in appointments —
Florida Commission on Ethics — DeSantis has appointed two new members and reappointed a third to the Florida Commission on Ethics, a group that serves as the guardian of standards and conduct among officers and employees of the state of Florida. DeSantis appointed Freddie Figgers, a former member of the Enterprise Florida Board of Directors, and Ashley Lukis, a shareholder at GrayRobinson. Lukis is also the wife of DeSantis' former Chief of Staff, Adrian Lukis. DeSantis reappointed Dr. Ed Moore, a former member of the Governor's Efficiency Task Force. Read more on Florida Politics.
Manatee County Commission — The Governor named Raymond Turner to the Manatee County Commission, effective Aug. 1. Turner, of Bradenton, is the broker and owner of Turner Services. A resident of Manatee County for over 20 years, he is active in his community and serves on the Planning Commission for Manatee County and is the Secretary of the Manatee Sarasota Building Industry Association. Turner attended Seneca College.
Bay County's Superintendent of Schools — DeSantis appointed Mark McQueen as Bay County's Superintendent of Schools, effective Aug. 1. McQueen is the City Manager for Panama City. He is a veteran of the U.S. Army, retiring with the rank of Major General after 36 years of service. He is a current member of the Panama City Rotary Club. McQueen earned his bachelor's degree in finance from Auburn University, his master's degree in counseling and human development from Troy University, and his master's degree in strategic studies from the U.S. Army War College.
— Best Main Streets —
Florida Secretary of State Cord Byrd announced his office's 2023 Florida Main Street Award recipients during the Preservation on Main Street Conference in Ocala, acknowledging outstanding historic preservation and commercial activity through the Florida Main Street program.
"This year's winners have shown (a) remarkable commitment to preserving the distinct heritage, traditions, and culture that make their historic downtowns attractive places for commerce," Byrd said. "The Department of State is proud to showcase these success stories in the preservation and revitalization of Florida's historic downtowns."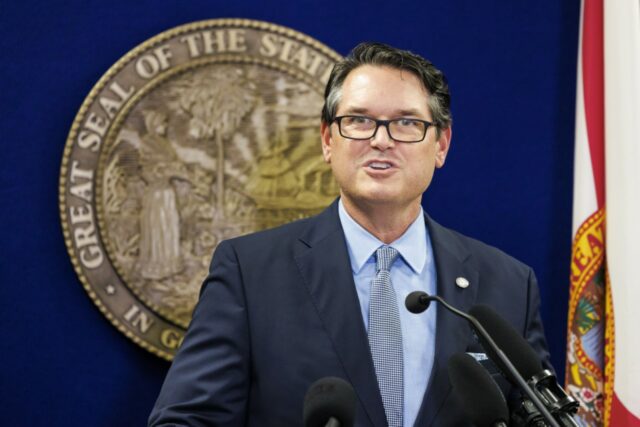 Award recipients include:
Local Leader of the Year
— Jim Dead: Marianna city manager for Main Street Marianna
— Mayor Paul Alfrey: City of Melbourne for Melbourne Main Street
— Mayor Nate Kilton: Plant City for Historic Plant City Main Street
Board Member of the Year
— Tony Lombardo, Havana Main Street
— Theresa Proverbs, Labelle Downtown Revitalization Corporation
— Corey Runte, Melbourne Main Street
Business Owner of the Year
— Nathalie Wu: Wicket Bao, Fernandina Beach Main Street
Distinctive Preservation Award
— Downtown Mixed-use Design Standards, Category A: Lake Wales Main Street
— Preservation Month (Category B): MainStreet DeLand Association
Landmark Preservation Project
— Historic Stuart Building Restoration, Main Street Bartow (Category A)
Budget Hawk
— Beautify Brooksville, Brooksville Main Street (Category A)
— Oktoberfest, Historic Plant City Main Street (Category B)
— Poemville, Audubon Park Garden District (Category C)
Sunshine Booster
— Downtown Florida Panther Mural, Main Street Bartow (Category A)
— City of St. Cloud, St. Cloud Main Street (Category B)
Telling Your Story
— 2022 Annual Report, Main Street DeFuniak Springs (Category A)
— DTMB Branding, Melbourne Main Street (Category B)
Celebrating Main Street
— Bartow In Bloom, Main Street Bartow (Category A)
— Last Friday Food Truck Rally, Historic Plant City Main Street (Category B)
— Storybook Adventures, St. Cloud Main Street (Category B)
Four Point Warrior
— Southern Craft Creamery Market, Marianna Main Street
— Juvenile justice outcomes —
The Florida Department of Juvenile Justice (DJJ) has released a report analyzing important data regarding juvenile civil citation utilization and prosecutions of first-time misdemeanors. The information offers important intervention and accountability information for use at the earliest stage of juvenile delinquency.
The report is the latest in a series analyzing case processing times and serious juvenile offenses and is a result of the department's ongoing commitment to data-driven decision-making and part of its new strategic plan, Pathway to Impact.
"This report highlights what research unequivocally demonstrates — that immediate accountability and early intervention in the lives of young people is essential to prevent juvenile crime while enhancing public safety," DJJ Secretary Eric Hall said.
"Taking intentional and responsible actions that help to keep children out of the juvenile justice system safeguards their future by preserving opportunities and empowers them to lead successful lives."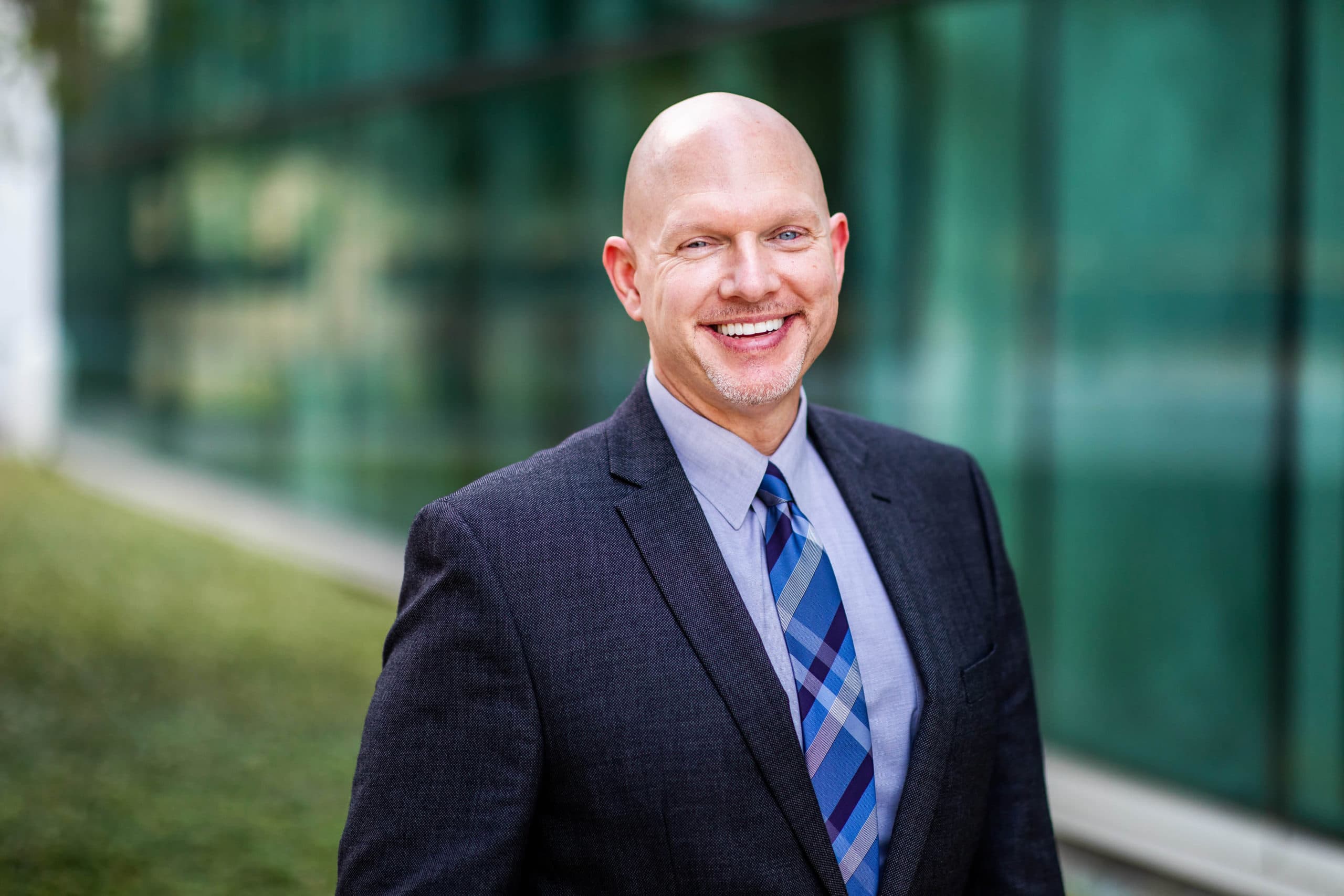 Civil citations allow first-time offenders to avoid the typical prosecutorial process while holding them immediately accountable for actions. Civil citations allow law enforcement and criminal justice partners to better direct time and resources to higher-risk juvenile offenders who pose a greater risk to public safety. They also allow for an important intervention process to address underlying problems driving bad behavior and reduce recidivism.
In the fiscal year 2020-21, more than 80% of youth successfully completed their assigned civil citation programs, with just 4% reoffending over a 12-month period.
For youth charged with a first-time misdemeanor, diversion programs are the most commonly used, with probation following.
The new analysis shows that statewide, 68% of first-time misdemeanor youth offenders received civil citations, with the lowest-performing district at 17% and the highest-performing at 90%.
Statewide, 29% of first-time misdemeanor offenders were not formally charged, or the State Attorney's Office managing the case decided not to pursue.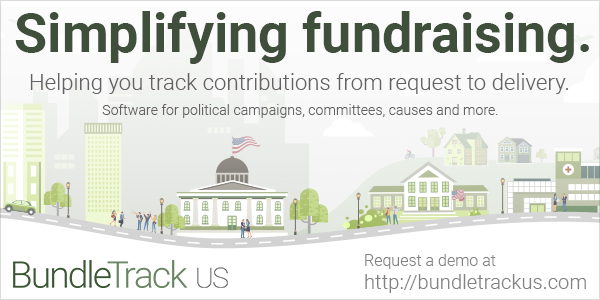 — Makes sense —
In an example of a public-private partnership, the Florida Division of Emergency Management and Florida Association of Broadcasters for the first time joined efforts to discuss ways to collaborate and coordinate on hurricane planning, response and recovery.
Dubbed the "Local News and Meteorology Communications Summit," the event brought the top meteorologists, hurricane specialists, and communications experts together.to focus on ways to enhance local news and meteorologists' ability to solidify communication messages.
"The Division strives to improve how we communicate important preparedness and recovery information before, during, and after a significant weather event, such as a hurricane," said Division Executive Director Kevin Guthrie. "This Summit is our opportunity to bring together the very best when it comes to forecasting and messaging so that we can continue to create innovative and cohesive communication strategies to educate Floridians."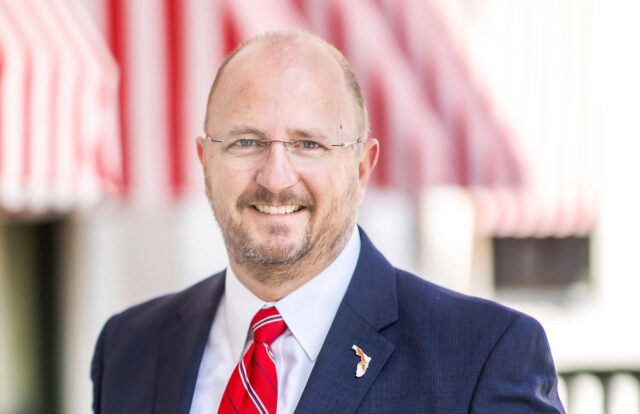 Conference attendees learned the best ways to communicate evacuation solutions, and also were taught about the impact that weather has on people's psychology.
"For the people of Florida, there's no more important relationship than the partnership between local TV and radio stations, local and state emergency management officials, and the Florida Division of Emergency Management," said President and CEO of the Florida Association of Broadcasters Pat Roberts.
"Together, they keep the public informed and educated, and thus prepared before, during, and after a hurricane or disaster hits. We are proud to partner with the Florida Division of Emergency Management on this first-of-its-kind summit."
The conference featured Acting Branch Chief Daniel Brown with the National Hurricane Center, Hurricane Specialist Unit; Dr. Rick Knabb with the Weather Channel; FOX Weather contributor Bryan Norcross; and Dr. Laura Myers with the University of Alabama.
"Hurricane messaging is all about the psychology of the receiver. We're going to talk about how messaging hurricane warning information to address the psychological needs of people will help them take the best protective action possible," said MyersIt's all about the words, images, and explanations we use to capture their attention. Just using the words 'emergency' and 'catastrophic' have been proven to make a difference in people taking action."
— Getting turned on —
There's irrefutable evidence that Floridians are more turned on than ever.
Customer-sited renewable generation installations increased by roughly 45%, and electric generation capacity from these systems increased by 51% according to a recently released report from the Public Service Commission (PSC).
Solar panels are the most popular renewable choice.
Florida's investor-owned and public utilities are required to offer an expedited interconnection agreement process so that homeowners and businesses can generate their own energy quickly and safely.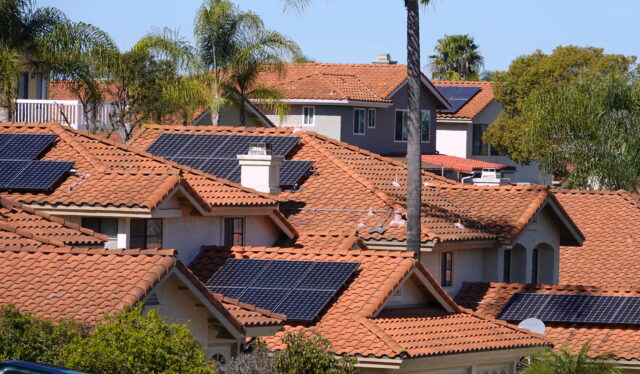 The expedited connection and a billing mechanism that allows customers to offset their electric usage through self-generating energy (referred to as "net metering") is an administrative requirement.
Customers who generate more energy than they use are given a kilowatt-hour credit that offsets their bill. Since the rule was adopted in 2008, the number of renewable systems has increased from 577 interconnections to 189,952.
Municipal electric utilities and rural electric cooperatives are also required, by statute, to have a net metering program for customer-sited renewable generation systems.
The PSC report shows that by Dec. 31, 2022, customers generated 1,432,482 kWh.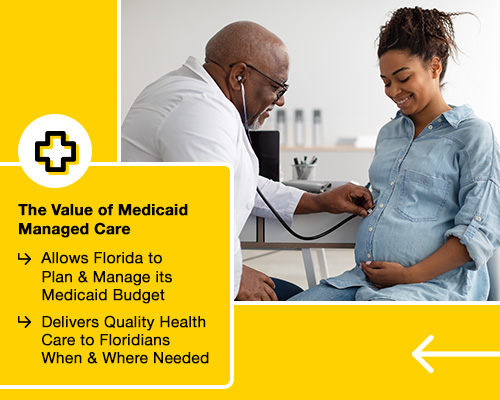 — Epilepsy champion —
A $500,000 state grant that Miami Republican Sen. Ileana Garcia and then-state Republican Rep. Bryan Avila of Miami Springs (now serving the Miami area as a Senator) secured in the 2022 Session has now materialized into a state-of-the-art high-density electroencephalogram system at Nicklaus Children's Hospital in Miami.
This system will propel the hospital forward in treating children with the most difficult kind of epilepsy, a news release from Garcia's office said. It will allow hospital staff to pinpoint seizure activity within a child's brain with cutting-edge accuracy and precision.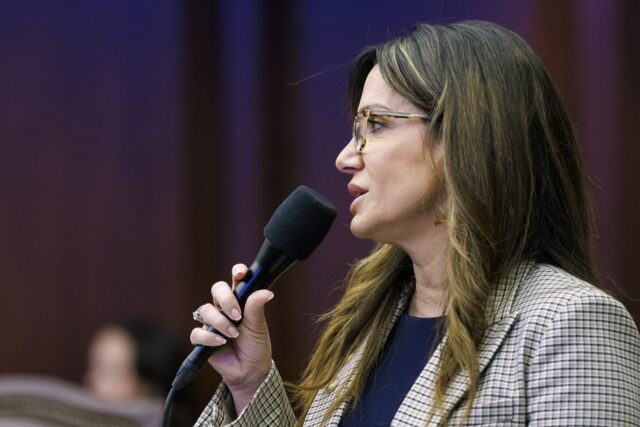 It's a kind of personal victory for Garcia, also. She was diagnosed with epilepsy at this hospital when it was known as Variety Children's Hospital.
"This has been an incredible opportunity for me to give back to a wonderful institution that provided crucial support when my mother and I were at our most vulnerable," Garcia said. "So, this moment holds great nostalgia for me because I always promised my mother that I would give back someday."
Beyond the hospital, Garcia has played a role in securing annual funding for the Florida Epilepsy Services Program, which played a significant role in funding her own childhood epilepsy treatments. It provides educational programs, support groups, and financial support to families that epilepsy has affected.
—Celebrating teachers —
Miami Gardens Democratic Rep. Felicia Simone Robinson is celebrating the teachers in her district next week at the Southwest Focal Point Community Center.
Robinson, who represents House District 104, is organizing what she calls the "Teacher's Lounge," an event that features motivational speakers and brunch. Attendees will also be given classroom supplies and other gifts.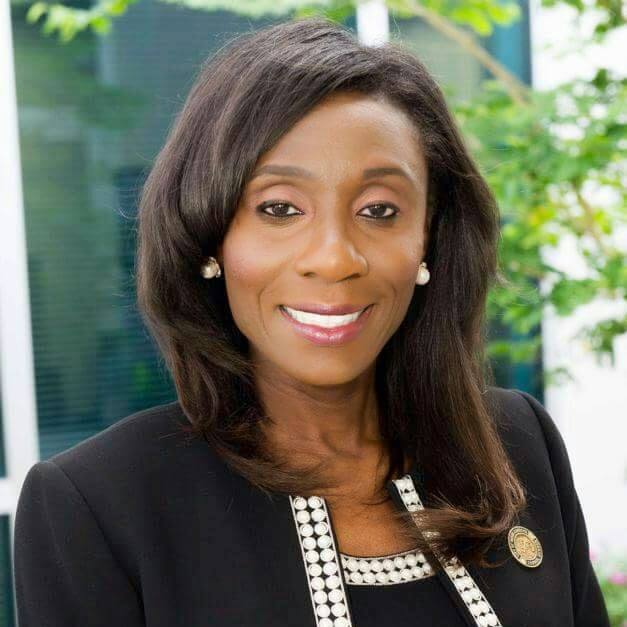 Robinson says the goal of the event, the second one she has hosted, is to bring attention to the importance of recognizing teachers and inspiring them to continue working with Florida children.
"As a teacher, there is virtually never enough time or resources," she said. "Teaching the next generation has never been an easy career, but the past three years have tested the education community like nothing else in our lifetime."
"Simple events like this can provide some of the encouragement teachers need to continue with the important work of educating and nurturing our children."
The Teacher's Lounge celebration is open to teachers and administrators. The three-hour event kicks off at 11 a.m. on Aug. 6 at the Southwest Focal Point Community Center, 301 N.W. 103 Ave., in Pembroke Pines. Tickets are currently available on Eventbrite.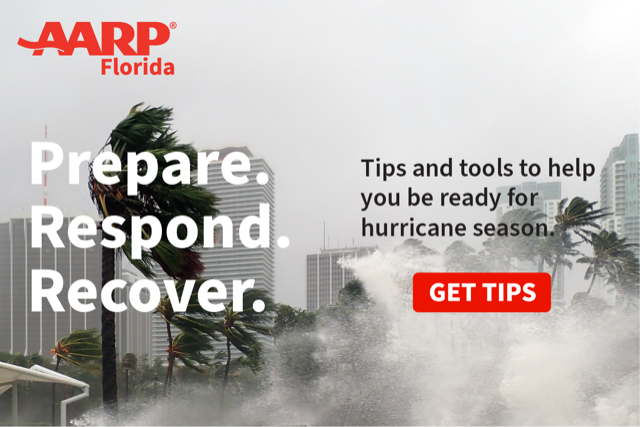 —Moving up —
Michael White has gone from a Florida A&M University student to a member of the FAMU Board of Trustees.
White is co-founder and chief business development officer of Indelible Solutions, a Jacksonville-based management consulting company. He was previously a professional account specialist at the Florida Department of Education and the Department of Financial Services.
"I look forward to contributing to developing the University's policies and programs to ensure they build upon the legacy of FAMU," said White, who graduated from the FAMU School of Business and Industry.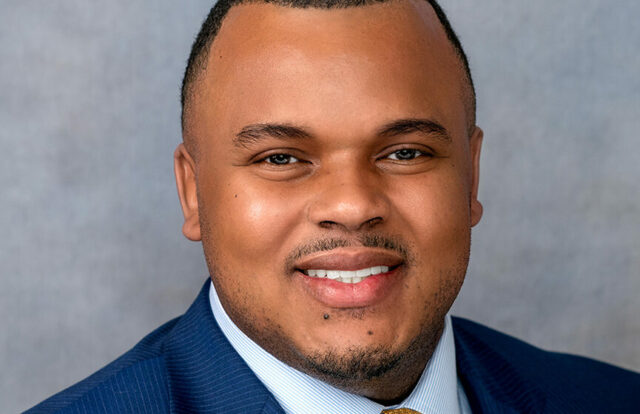 "In a world that is rapidly changing, it is paramount that we collaborate with both public and private partners to usher in the technological and infrastructure advancements that will be vital to student success. The culture and achievements of our university are unmatched, and I will work diligently with all stakeholders to propel our legacy throughout the world."
DeSantis appointed White to the board in July. His appointment is subject to Senate confirmation.
"We welcome alum Michael White as a member of the FAMU Board of Trustees. His talent and entrepreneurial drive will be assets to the University as we strive to become one of America's top 100 public universities," said FAMU President Larry Robinson, Ph.D.
— Ladies, please —
Forget that ridding the state's public higher education institutions of diversity, equity and inclusion (DEI) was a legislative (SB 266) goal that the Governor signed into law this year.
Florida State University put out a news release about its efforts to beef up its ranks of women STEM professors in a systematic way.
And they used the "E" word: equity.
The National Science Foundation is giving out money to turn the tide and increase the number of women faculty in STEM disciplines — and FSU is celebrating a grant of nearly $1 million grant that will help them do just that.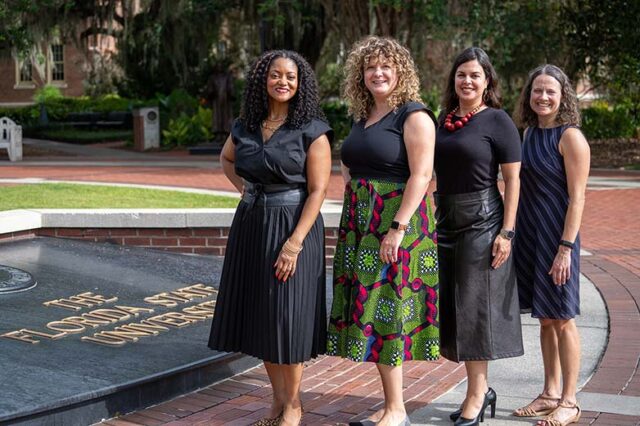 The new law prohibits institutions from spending federal dollars for DEI, but maybe there's a loophole for accepting.
The money will support the development of a project known as FSU-INCREASE, which stands for Institutionalizing Normative Changes for Recruitment, Empowerment, Advancement and Systematic Equity for STEM Faculty, according to a news release from FSU. The effort entails developing equity-focused policy initiatives to address challenges specific to each STEM discipline, mentoring faculty to support them through processes like tenure review, and training faculty members to usher in the next generation of scholars, FSU officials said.
"I'm thrilled for us to have the opportunity to lean in purposefully and get these teams together," Lara Perez-Felkner said. "FSU is at a really exciting moment to be doing this work … We aim to become a model of how to achieve sustainable change in STEM."
In 2023, articles are still being written about how just 28% of U.S. STEM faculty are women.
— Learning from the best —
Tallahassee Mayor John Dailey is among 40 Mayors and 80 senior management officials who've been selected to participate in the seventh class of the Bloomberg Harvard City Leadership Initiative.
"Being selected to participate alongside this class of city leaders to exchange ideas and discuss approaches that benefit the communities we serve is an honor," Dailey, serving Tallahassee City Commission Seat 4, said. "The (city) is an innovative municipality. I am excited to share our successes with my peers, discover others' best practices and help create solutions that address the serious issues cities around the world are facing today."
Joining Dailey in the program are Assistant City Managers Abena Ojetay and Christian Doolin. Ojetay is responsible for fleet; housing and community resilience; human resources; and StarMetro. Doolin is responsible for financial services; grants; enterprise resources; procurement; resource management; strategic innovation; and technology and innovation.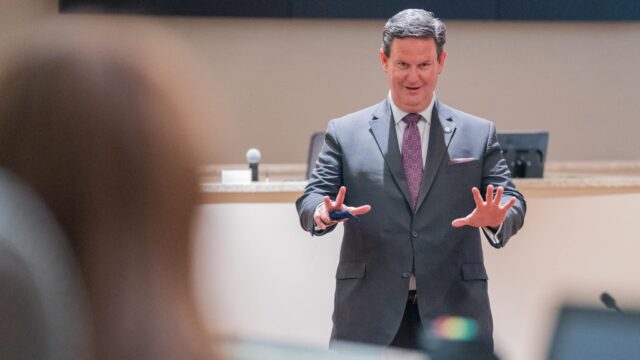 Established by Bloomberg Philanthropies, Harvard Kennedy School and Harvard Business School, the Bloomberg Harvard City Leadership Initiative equips city leaders with the tools and expertise needed by their municipalities to better the lives of all residents. The yearlong program is a hybrid of classroom, virtual and field-based learnings and offerings with a focus on data-driven innovative solutions.
The first classroom experience for Dailey and his staff was in July. The trio went to New York City for a four-day immersive classroom experience.
Dailey and his staff are among Harvard faculty, staff and students and work alongside experts from Bloomberg Philanthropies' global network. Additionally, the City of Tallahassee will also have an opportunity to host a Bloomberg Harvard City Hall Fellow for up to two years.
"This year's class features a diverse, international group of Mayors who are changing their cities and the world, and we're glad to bring them all together in New York," said Michael R. Bloomberg, founder of Bloomberg LP and Bloomberg Philanthropies and 108th Mayor of New York City. "Mayors face no shortage of urgent challenges right now — from poverty to climate change to public safety. This program is designed to help build their capacity to lead and empower them to act boldly. We look forward to working closely with this new class throughout the year and to seeing the results they'll deliver for the millions of residents they serve."
"The Bloomberg Harvard City Leadership Initiative creates opportunities for deep connection and sustained engagement with leaders on the front lines in cities around the world, putting knowledge and research to work for millions of individuals," Harvard University President Claudine Gay said. "Along with the broader efforts of the Bloomberg Center for Cities, it exemplifies the convening power of the University and underscores our commitment to openness and collaboration now and in the future. I am thrilled to join Bloomberg Philanthropies in welcoming our seventh cohort of Mayors and senior leaders to the program."
— Capitol Directions —

Ron DeSantis — Down arrow — New strategy, hear us out: "Sometimes Back Down."
DeSantis 2024 — Down arrow — Have you tried turning it off and turning it back on again? You have? Three times?
Casey DeSantis — Up arrow — The less likely Ron is to become President, the more likely she is to become Governor.
RFK Jr. — Crossways arrow — He's certainly tall enough to lead the CDC, but otherwise unqualified.
Byron Donalds — Up arrow — Did he just become the front-runner for 2026?
Central Florida Tourism Oversight District — Down arrow — Mickey would've backed the blue.
Frank Artiles — Down arrow — The wheels of justice grind slow but grind fine.
Ryan Tyson, Dan Newman — Up arrow — You can't spell 'semi-exonerated' without 'exonerated.'
Steve Schale — Up arrow — It took Dems a decade, but they're finally listening to him.
Kim Daniels — Up arrow — She's not putting her name on the group project.
UFOs — Up arrow — We want to believe.
Terry Donnell Gwinn, Shedrick McGriff — Up arrow — Time to start planting.
Drag queens — Up arrow — Though the chances are slim, it's fun to think about Miss Erika Rose sitting next to Randy Fine.
PragerU — Down arrow — Nobody knows Black history like an angry White septuagenarian.
Florida Trucking Association — Up arrow — Alix Miller and Co. know how to throw a conference.
Renters — Down arrow — You have the right not to rent, and that's pretty much it.
ICEEs — Up arrow — It's the perfect amount of sugar, thank you very much.
Post Views: 0


[ad_2]
Source link