Taylor Swift has entered her Matty Healy era (or, at least, it seems that way). For the last few weeks, rumors have been flying through new skies that the "Anti-Hero" singer is in a budding relationship with the frontman of British pop band The 1975.
Taylor broke up with her longtime boo Joe Alwyn last month, so her new relationship with "The Sound" singer seems to have taken off swiftly. However, upon further examination, this pair's match was always in the cards.
Matty and Taylor were actually first linked romantically in 2014, and also have several similar songs in their catalogue. The 1975 and Taylor both have songs called "Paris," "Happiness," and "Mine," and "Me"—which is definitely pure coincidence, but you can never be too sure!
And, on top of all that, the two have several mutual friends—like Phoebe Bridgers and Jack Antonoff (who is important and will come up later) that have tied them together through some invisible string. So, here's every last detail of Taylor's relationship with Matty—dating all the way back to her 1989 era.
May 16: Taylor and Matty spotted leaving a recording studio.
In the latest installment of the Taylor and Matty saga, the pair was photographed leaving The Electric Lady Studios in New York very early in the morning on May 16. According to PEOPLE, this wasn't an ordinary date night, either. Fans spotted Kendrick Lamar, Florence Welch, Maggie Rogers, Zoë Kravitz, Channing Tatum, Jack Atonoff, and Margaret Qualley around the area. Was it a party or some kind of epic song in the making? Only time will tell.
May 12-14: Matty gets close with Taylor's parents.
During the Philadelphia leg of The Eras Tour, Matty was seen for the second time attending Taylor's shows. The "Me & You Together Song" singer was filmed sitting in a box with Swift's parents, and chatting with Taylor's father, Scott Swift.
One fan at the show claimed Matty confirmed he was dating Taylor on TikTok. The same weekend, Matty once again performed with Phoebe Bridgers during the opening set.
Some fans also speculated that one of Taylor's performances this weekend may have been suggested by Matty. In the past, Taylor has taken requests from friends for a section of her show where she performs lesser-known, or older songs from her catalogue. Before performing "Hey Stephen" on May 14, Taylor said she had a few "really nice fun people" ask her to perform it. Perhaps Matty is really fun and nice?
May 11, 2023: Matty Healy and Taylor Swift spotted on a NYC dinner date.
Taylor and Matty have even entered double-date territory, as the pair was spotted out with Jack Antonoff and his fiancée, actress Margaret Qualley on May 11. The celebs had dinner at Casa Cipriani, a private club in New York City.
Matty and Taylor were noticeably holding hands in pics. According to Page Six, at least three members of Casa Cipriani were kicked out for leaking the news—as the club has a no photo policy. A source also told the publication that Matty and Taylor were "cuddling and kissing" throughout the night.
May 5-7, 2023: Matty attends The Eras Tour for the first time.
Matty Healy was present for the entire Nashville leg of The Eras Tour, and even performed onstage during Phoebe Bridgers' opening set. Matty was also photographed leaving Taylor's Nashville condo, and in the back of a car with Taylor on May 7, per TMZ.
Beyond that, Matty was filmed in The Eras Tour special guest tent throughout the weekend, reacting to Taylor's show (including putting his hand over his heart while she performed "Lover,") and bonding with Taylor's friends.
Taylor also introduced her song "Mine" which includes lyrics like "you made a rebel of a careless man's careful daughter," by saying she found it "really relatable" at the moment. Interesting.
May 3, 2023: Matty sends Taylor a cryptic message, and the first reports of Matty and Taylor dating surface.
On May 3, 2023, The U.S. Sun first reported Matty and Taylor were seeing each other, and planning to "go public" at Taylor's Nashville leg of The Eras Tour.
"She and Matty are madly in love. It's super-early days, but it feels right. They first dated, very briefly, almost ten years ago but timings just didn't work out," a source reported to The U.S. Sun.
The same night, Matty mouthed a message before singing The 1975's hit "About You:" This is about you, you know who you are. I love you." Taylor later mouthed the exact same phrase before performing her song "cardigan" the next weekend during The Eras Tour.
January 2023: Taylor performs at The 1975 concert in London.
A few months after dropping Midnights, Taylor performed "Anti-Hero" live for the first time at The 1975 concert on January 12, 2023. Prior to this show, Taylor had only performed live a few other times since the pandemic—including her performance on SNL in 2021 and a surprise appearance at a Haim concert in July 2022. So, this was a pretty major appearance—even if she was still publicly dating Joe Alwyn at the time.
Taylor played her lead single from Midnights, "Anti-Hero," and covered The 1975's "The City" Her British accent wasn't half bad, either!
This content is imported from youTube. You may be able to find the same content in another format, or you may be able to find more information, at their web site.
2022: Jack Antonoff works with Matty to produce The 1975 album Being Funny In A Foreign Language
Dedicated Swifties know this is a major detail. Taylor has worked with Jack Antonoff since her one-off single "Sweeter Than Fiction" in 2013, and he went on to be a major collaborator of hers for 1989, reputation, Lover, evermore, folklore, and Midnights. The pair is also extremely close outside of the recording studio and Taylor often refers to Jack as one of her good friends.
As the Spice Girls once wisely said, if you wannabe my lover, you've gotta get with my friends. When rumors first began circulating for Taylor and Matty the second time around, Jack Antonoff was reported to have set them up. He's also been present at more than one of their public meet-ups.
September 2019: Matty gushes over Taylor on the radio.
In September 2019, Taylor was concretely in her Lover era and settling down with Joe Alwyn. However, Matty was still seemingly attempting to rekindle the flame on The Green Room podcast. Upon host Neil Griffith listing her name among Ed Sheeran and Beyoncé about social advocacy among pop stars, Matty jumped on the defense.
"I'm never going to slag Taylor off, I think Taylor is amazing, and Taylor, I want to produce your next album. I've always wanted to do that," Matty said on The Green Room podcast.
This content is imported from poll. You may be able to find the same content in another format, or you may be able to find more information, at their web site.
March 2016: Matty says dating Taylor Swift would be "emasculating."
After many months of will they, won't they, Taylor or Matty never publicly dated. Shortly following brief rumors of a relationship brewing between them, Taylor entered a relationship with Calvin Harris, while Matty pursued a brief fling with Halsey, per Captial FM. However, Matty was still willing to address any dating rumors in interviews.
In a notable interview with the now-defunct Q magazine, Matty said dating Taylor would be "emasculating."
"'Fucking hell! I am NOT being Taylor Swift's boyfriend,'" Matty said, per NME. "You know, 'FUCK. THAT.' That's also a man thing, a de-masculinating, emasculating thing."
Matty later posted an apology for the quote on his Twitter (which is deleted), and said Taylor was one of the "most gracious, hard working, creatively gifted, and beautiful women" he had ever met.
"I didn't even date Taylor, but the media's incessant and brutal obsession with her has meant that even a guy who DIDN'T DATE HER has been so battered by their never-ending questions that he's inevitably said something that can be lifted and molded into something that resembles 'shade'. It's really sad," Matty's Twitter statement read, per Elle.
The writer of the feature, Laura Barton, also wrote an op-ed in The Guardian defending Matty's perspective. "This week his comments have been cast as a slight on Swift (according to Elle, he was "throwing shade" at her)," she wrote in The Guardian. "I don't see them that way. I see them as the thoughts of a musician with an ego and ambition to match that of Swift, who does not want to be viewed as the subordinate in a partnership. The feelings of an artist who wants to be celebrated in his own right."
February 2015: They party after the Brits.
A few months after rumors started swirling, Taylor and Matty were seen together after The BRIT Awards in 2015. While this could've been the very first page, it's unfortunately where Taylor and Matty's storyline ended (at least, for the time being). Ellie Goulding reportedly introduced Taylor to Calvin Harris the night prior at The Elle Style Awards. Taylor went on to date Harris for a little over a year.
November 19, 2014: Taylor and Matty exchange phone numbers.
If you really want to get into the weeds of Taylor and Matty's relationship, it dates all the way back to 2014. The "Karma" singer attended Matty's show on November 19, 2014 with Ellie Goulding and her longtime bestie Selena Gomez, per Billboard.
Taylor reportedly sat in the front row, and posted to Instagram with a caption from The 1975 song "The City" (which is clearly one of her faves). Matty later said he met Taylor for the first time this night. "That was really nice," Matty later said in an interview with Hit Network. He was also pressed for details regarding the pair's relationship. "We exchanged numbers, we'll see what happens," he said. "Would I go out with Taylor Swift? I mean, she's a sensation. I wouldn't say no."
A few days after Healy's interview, Swift was photographed wearing his band's T-Shirt outsid her Tribeca apartment. What if I told you none of it was accidental?
November 8, 2014: Matty wears a 1989 T-shirt during The 1975 concert.
Like all great boyfriends, Matty clearly started out as Taylor's fan. In 2014, he was photographed wearing a 1989 T-shirt at his show in Minnesota. Taylor, in true The 1975 fashion (the band is known for singing about relationships over the Internet) reacted to the nod over Tumblr, per Reddit.
Matty was also photographed wearing a similar 1989 shirt at a recent Taylor show. I can only hope it was the same one.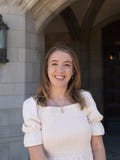 News Editorial Assistant
Olivia Evans (she/her) is an editorial assistant at Women's Health. Her work has previously appeared in The Cut and Teen Vogue. She loves covering topics where culture and wellness intersect. In her free time, she enjoys cooking, running, and watching rom-coms. 
Source link